March 14, 2008 News Headlines
Ahead Next Week in Albany: Governor to Be Sworn in; Conference Committees Begin Work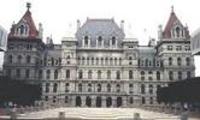 Lieutenant Governor David Paterson will be sworn in at 1 p.m. on Monday, March 17, as the 55th Governor of New York State in a joint session of the Assembly and Senate.
"HANYS has enjoyed a productive working relationship with Lieutenant Governor Paterson in his various roles in state government and we look forward to working with him as Governor," commented HANYS President Daniel Sisto.
The joint Senate/Assembly budget conference committees are expected to begin their deliberations early next week.
The legislators serving on the General Conference Committee and the health budget subcommittee, include:
General Conference Committee
Senators
Joseph Bruno (co-chair) (R-Brunswick)
Owen Johnson (R-Babylon)
Dean Skelos (R-Rockville Centre)
Thomas Libous (R-Binghamton)
Malcolm Smith (D-St. Albans)
Assemblymembers
Sheldon Silver (co-chair) (D-Manhattan)
Herman D. Farrell (D-Harlem)
Ronald Canestrari (D-Albany)
Aurelia Greene (D-Bronx)
James Tedisco (R-Schenectady)
Health Budget Conference Subcommittee
Senators
Kemp Hannon (co-chair) (R-Westbury)
Martin Golden (R-Brooklyn)
Mary Lou Rath (R-Williamsville)
George Winner (R-Bath)
Catharine Young (alternate) (R-Olean)
John Sampson (D-Brooklyn)
Jeffery Klein (alternate) (D-Bronx)
Assemblymembers
Richard Gottfried (co-chair) (D-Manhattan)
Joseph Morelle (D-Rochester)
Barbara Clark (D-Queens)
J. Gary Pretlow (D-Mount Vernon)
Joan Millman (alternate) (D-Brooklyn)
James Bacalles (R-Bath)
Rob Walker (alternate) (R-Hicksville)
A complete list of all of the various subcommittees and legislative assignments is available online.
The one-house bills passed earlier this week, coupled with the proposed Executive Budget, will be the basis for upcoming budget discussions. A comparison of the various proposals is available on HANYS' Web site.
HANYS encourages members to continue their grassroots advocacy. HANYS will keep members informed about budget progress. - Julia Donnaruma
---
State's Top Court Issues Significant Property Tax Exemption Decision
The state's highest court, the Court of Appeals, yesterday issued a unanimous decision that may have positive implications for health care providers seeking real property tax exemptions.
The decision granted real property tax exemptions for two parcels in the City of Middletown. The first parcel, Elant at Erie Station, involved the non-profit adult home operated by Elant, Inc., a HANYS member and large, non-profit long-term care system in the lower Hudson Valley. At Erie Station, more than 50% of the residents were Supplemental Security Income (SSI) recipients, about 40% were private pay residents who were charged deeply discounted rates based on income and assets, and about 10% were charged full rates.
The second parcels were apartments leased by a local social services entity for the exclusive use by its clients receiving substance abuse, rehabilitation, and occupational training. The apartments were rented at commercial market rates.
The Court of Appeals ruled that in both instances, the properties were used exclusively for charitable purposes and were therefore tax-exempt. The Court explained that "exclusive" use has been interpreted to mean "primary" or "principal" use. Whether the use is "profitable" is not relevant according to the Court: "The question is how the property is used, not whether it is profitable." In each case the primary use of the properties was "incident to" their charitable mission and no individual obtained "pecuniary profit" from the operation.
HANYS filed a "friend of the court" brief since the matter appeared to potentially affect all members, not only adult home members. The Court's holding is not limited to adult homes or social service agencies and thus may be helpful to any provider facing denial of a real property tax exemption. - Mark Thomas
---
Register Now for HANYS' Activities at the AHA Annual Meeting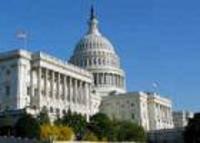 Online registration is now available on the HANYS Web site to sign up for the April 8 and 9 HANYS activities to be held in conjunction with the American Hospital Association Annual Membership Meeting in Washington, D.C. In addition to other activities, HANYS will host a New York-specific federal briefing on the afternoon of April 8. Former House of Representatives members from New York, the Honorable Tom Downey (D) and Ray McGrath (R) will provide a political dialogue on the Presidential elections and what they mean for Congress tackling health care issues this year. - Susan Van Meter
---
Medicaid Regulatory Moratorium Bill Introduced
HANYS-backed legislation was introduced yesterday in the U.S. House of Representatives that would block the Bush Administration from implementing seven regulations that cut federal support for the Medicaid program. The moratorium would extend through March 2009. Three of the Administration's regulations would cut hospitals directly by limiting federal Medicaid support for public hospitals, teaching hospitals, and hospital outpatient department coverage.
The bill, H.R. 5613 was introduced by Representative John Dingell (D-MI), Chairman of the House Energy and Commerce Committee, and Representative Tim Murphy (R-PA). The core of the bill is language from legislation supported by a majority of the House, introduced by Representative Eliot Engel (D- Bronx). Since the introduction of Representative Engel's hospital-focused bill months ago, the Bush Administration has proposed several other regulations that would cut Medicaid funding to rehabilitation services, school-based transportation and outreach services, provider taxes, and targeted case management. Thus, H.R. 5613 was necessary to ensure the federal government's commitment to Medicaid is maintained. Similar legislation is expected to be introduced in the U.S. Senate shortly.
HANYS is asking the New York State Congressional Delegation support H.R. 5613 and work to move its provisions through the legislative process this spring. - Susan Van Meter
---
HANYS' Survey Shows Hospital Behavioral Health Programs in Precarious Financial Condition
The result of a recent HANYS' survey show that behavioral health services are in high demand, workers are in short supply, and that overall, behavioral health programs continue to operate at a loss in the aggregate. The results represent the responses of 63 members--a 54% response rate from members who provide behavioral health services. The survey was designed to quantify the extent of behavioral health services that hospitals provide and to evaluate the viability of these services continuing into the future.
The Crisis in New York's Behavioral Health System demonstrates the precarious condition of Article 28 behavioral health programs and explains why reimbursement cuts could lead to further closings around the state. Specifically, the data show:
Article 28 hospitals are the major providers of inpatient behavioral health care, with 116,753 mental health discharges and 101,171 substance abuse discharges in 2005.
They are substantial providers of outpatient services in the community, with approximately 3.5 million mental health visits and 950,000 substance abuse visits in 2005.
More than 77% of respondents noted worker shortages in at least one of these categories: social workers, psychiatrists, therapists, psychiatric nurse practitioners, psychologists, or general nurse practitioners.
In 2007, 87% of respondents reported losses for mental health programs; in total, this amounts to almost $111 million. These losses, coupled with facility-wide hospital losses, put many of these highly needed services in serious jeopardy.
Given the current financial condition in which these programs exist, any further reductions to funding may wholly exacerbate the problem. The Executive Budget proposal would reduce payments to New York hospitals for acute detoxification services by $70 million in state fiscal year 2008-2009 alone. The budget also proposes to reduce funding by more than $4 million for continuing day and day-treatment mental health outpatient programs.
New York's behavioral health system is already fragile. Hospitals struggle every day to provide quality care to communities while absorbing significant financial losses. If action is not taken to stabilize the behavioral health system, the state may face reductions in services leaving community members with nowhere to turn for help. - Cindy Levernois
---