Dennis Whalen to Join HANYS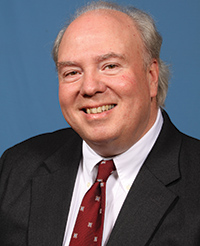 Dennis Whalen
Dennis P. Whalen, Director of State Operations in the Governor's office, will join HANYS on September 9 as Executive Vice President. Mr. Whalen will play a key role in shaping HANYS' overall policies and in helping prepare the membership for national health care reform.
In nearly 35 years of public service to New York State in both Democratic and Republican administrations, Mr. Whalen has established a sterling reputation for his knowledge, his credibility, and his capacity to reconcile conflict and achieve consensus on contentious health policy issues. His experience includes serving as Deputy Secretary to the Governor for Health and Human Services, Executive Deputy Commissioner of Health, Executive Deputy Director of the AIDS Institute, and Deputy Commissioner of the New York State Office of Substance Abuse.
Mr. Whalen is a graduate of Marist College and the National Preparedness Leadership Institute at the Kennedy School of Government.
"We are very pleased that an individual of Mr. Whalen's expertise and character would choose to continue his exemplary career with our Association," said HANYS' President Daniel Sisto. "This is time of enormous opportunity and challenge for everyone in health care delivery and health policy. Through HANYS, our members will benefit from retaining Dennis Whalen's contributions to health care, and so will every citizen of this state."
Published July 27, 2009