Speakers
Laura Alfredo, Esq.
Senior Vice President, Legal, Regulatory and Professional Affairs and General Counsel
Greater New York Hospital Association
As the senior vice president of legal, regulatory and professional affairs and general counsel for Greater New York Hospital Association, Laura Alfredo, Esq. is responsible for a wide variety of areas implicating hospital legal and regulatory compliance. She advocates for GNYHA members before key regulatory and oversight agencies and provides technical assistance to them on federal, state and local laws and regulations, as well as compliance program development and implementation. She is also responsible for conceiving and presenting educational programming for members on legal and compliance-related topics.
Prior to joining GNYHA, Ms. Alfredo worked as in-house counsel at two hospital systems in New York City, focusing on compliance, privacy and employment law, as well as litigation. Before that, she was in private practice as a litigator. Ms. Alfredo is a graduate of Fordham University School of Law.
Elisa Arespacochaga
Vice President
American Hospital Association's Physician Alliance
Elisa Arespacochaga is vice president of the American Hospital Association's Physician Alliance, a strategic initiative launched as part of the AHA's ongoing mission to improve the health of patients and communities. In her role, Ms. Arespacochaga is responsible for the work of the AHA Physician Alliance to build relationships with clinical leaders around physician leadership, resilience and well-being and managing populations and providing high-value care.
Ms. Arespacochaga has held several positions within AHA working with member hospitals on educational programs and conducting research on a variety of topics. She received her master's degree in business administration with a concentration in healthcare policy from Keller Graduate School of Management and a bachelor's degree in biology and Spanish literature from Amherst College.
Marisa Barbieri
Chief Executive Officer; Founder
Competitive Solutions; The 1Life Project
Marisa Barbieri has more than 20 years of experience building healthcare technology platforms and advising information technology leaders of hospitals and healthcare institutions. Early in her career, Ms. Barbieri developed technology solutions with companies such as UPS and IBM. Her disruptive technology vision has helped hospitals and healthcare institutions innovate for success and growth. At the New York City Department of Health and Mental Hygiene, Ms. Barbieri led an integration team to implement the first electronic medical record at Riker's Island. Additionally, she developed a successful product, Encounter Form Maker, which was resold by the American Medical Association. As a founder of The 1Life Project, Ms. Barbieri is concentrating on the opioid fight using technology and artificial intelligence to save lives. Her team at The 1Life Project, along with the New York National Guard's Counter Drug Task Force and Catholic Charities of Orange, Sullivan and Ulster released a new, innovative tool in New York's Hudson Valley to collect overdose data, detect clusters of overdoses and transition patients seamlessly and expeditiously to appropriate follow-up care. She is a graduate of New York University's Tandon School of Engineering.
Eric Boateng
Chief Information Security Officer, New York eHealth Collaborative, and Chief Information Security Officer
Statewide Health Information Network for New York
Eric Boateng is the chief information security officer for the New York eHealth Collaborative and the CISO for the Statewide Health Information Network for New York. In this role, he is responsible for the strategic leadership for SHIN-NY's and NYeC's overall information security program to ensure NYeC and SHIN-NY enterprise information assets and technologies are adequately protected. Mr. Boateng serves a key role working closely with the rest of the NYeC senior leadership team, Qualified Entity leaders, DOH and other key stakeholders of SHIN-NY. As the enterprise CISO, he is an advocate for the security needs for NYeC and SHIN-NY and is responsible for the development and delivery of a comprehensive information security strategy to optimize their security posture as a whole.
Mr. Boateng started his career in the defense industry with Lockheed Martin and the United States Navy as a cyber security officer. He served in leadership positions including CISO, chief HIPAA security and chief compliance officer at the Georgia Department of Human Services, located in Atlanta, Georgia, where he successfully managed their entire cybersecurity program.
Mr. Boateng brings a wealth of experiences from multiple industries, including the financial industry where he was at RoundPoint, located in Charlotte, North Carolina, as the vice president, information security and risk management. He received his Bachelor of Science in IT from the University of Central Florida and possesses a Master of Science in management information systems from Rensselaer Polytechnic Institute, a Master of Science in information security and assurance from Carnegie Mellon University and a Professional Degree in engineering from Columbia University. He holds multiple IT security certifications.
Christopher C. Booth
President and Chief Executive Officer
The Lifetime Healthcare Companies
Christopher Booth is the president and chief executive officer of The Lifetime Healthcare Companies, which include Excellus BlueCross BlueShield, Univera Healthcare, Lifetime Care (home care agency), Lifetime Benefit Solutions (benefits consulting firm and third party administration) and MedAmerica (a national long-term care insurance company). The Lifetime Healthcare Companies is a $7 billion enterprise headquartered in Rochester, New York. Excellus BCBS and Univera Healthcare provide coverage to 1.5 million members. Excellus BCBS is the market share leader in the upstate New York communities it serves.
Mr. Booth has been a senior executive with The Lifetime Healthcare Companies since 2004. He is a director or trustee at the BCBS Association, the New York State Business Council and the Greater Rochester Chamber of Commerce.
Sami Boshut
Chief Information Officer
Medisys Health Network
Sami Boshut leads a talented team of professionals who deliver innovative solutions to all areas of MediSys Health Network. They provide technology to physicians and staff to enable better outcomes for patients. Since joining MediSys, Mr. Boshut has provided the leadership skills and vision necessary to guide the organization through major upgrades and implementations. He has 24 years of experience in technology, consulting and management. He previously worked as a senior consultant and practice leader in multiple sectors including government, media/entertainment, banking, retail, manufacturing, health insurance, marketing, education and technology. Based in Jamaica, New York, MediSys Health Network is the umbrella organization for Jamaica Hospital Medical Center, Flushing Hospital Medical Center and Trump Pavilion for Nursing and Rehabilitation. MediSys is also comprised of a multitude of entities and resources functioning within a complex integrated delivery system serving one of the most diverse communities in the nation.
Rod Brace, PhD
Founding Partner
Relia Healthcare Advisors
Rod Brace is managing partner of Relia Healthcare Advisors in Houston, which provides expertise in high reliability healthcare, organizational design and leadership development. Prior to his current role, Dr. Brace was chief learning officer of Memorial Hermann Health System in Houston. He served for 30 years in operational positions ranging from regional president to hospital COO and CEO. He is an executive coach, national speaker, author and faculty member at the University of Alabama at Birmingham. He holds a doctorate and an MBA in management, with a research emphasis in employee engagement, motivation and leadership.
Anne Brockenauer
Senior Director, Compliance
HANYS
Anne Brockenauer oversees HANYS' compliance programs, including those of HANYS' affiliated organizations and for-profit subsidiaries. She joined HANYS in December 2018 after serving as the first director of corporate compliance/compliance officer for St. Peter's Health Partners in Albany, New York, beginning in July 2012.
Ms. Brockenauer has more than 29 years of healthcare experience, the last 18-plus years working as a health system compliance officer. She has successfully led and settled compliance matters involving federal and state agencies, including the U.S. Department of Health and Human Services' Office of Inspector General, Department of Justice, Centers for Medicare and Medicaid Services and New York State Office of the Medicaid Inspector General. She has also served as the authorized administrative officer for two institutional review boards; in her most recent service in this role, the board completed three FDA surveys with zero findings. Before moving into her career in compliance, she spent nearly a decade as the first patient representative for St. Peter's Hospital.
Ms. Brockenauer began her career first in industrial and then academic medical research. She has performed research studies to support patent applications and coordinated the Core Biochemistry Analytical Laboratory which supported a five-year, $5 million National Institute of Health Lung Program Project. She has co-authored articles for the Journal of Clinical Investigation and the American Thoracic Society.
Ms. Brockenauer is a graduate of the State University of New York at Albany and received her master's degree in health systems administration from The Sage Colleges. She is certified in healthcare compliance and is a member of Phi Kappa Phi.
John Broderick, MD, FACEP, CPE
Chief Clinical Officer – East
Landmark Health
Dr. John Broderick is the chief clinical officer – east for Landmark Health. Dr. Broderick has successfully launched and managed multiple markets leading multiple teams of Complexivists® caring for, managing and taking risk for 40,000 elderly, multi-morbid patients using a high touch, high tech home care model. Prior to this role, he was a chief medical officer at Adirondack Health, where he was instrumental in forming a patient-centered medical home along with an accountable care organization that brought together two community hospitals, one large academic tertiary care system and a large federally qualified health center to serve a diverse population in upstate New York and portions of Vermont.
Dr. Broderick attended medical school at the State University of New York at Stony Brook. He then completed his residency in emergency medicine as chief resident of the Cleveland Clinic MetroHealth Medical Center combined residency. As an academic attending physician at Albany Medical Center, he started the bedside point of care ultrasound program, was the director of research, increasing departmental output and funding, and was pleased to teach residents and medical students critical procedures as the lead clinician in the animal laboratory.
The move to medical administration was driven by his desire to positively affect a greater number of patients by teaching and leading teams of talented and skilled providers. Dr. Broderick was voted medical staff president and during his tenure began to move the medical staff from volume to value. By insisting on quality, removing waste and ensuring proper utilization, Dr. Broderick was chosen to participate in a fledgling medical home project joining multiple practices and payers under a protective legislative umbrella, the first in New York state.
As CMO he transitioned a traditional case management department into a group that had the skills and authority to follow the patient outside the hospital walls to their physician's office, pharmacy and home to ensure their hospital care plan was translated into effective community care plan. He was a board member of Adirondack Health Institute, whose mission it was to coordinate care between four hospitals, numerous clinics and practices to a largely rural poor population.
Since joining Landmark Health, Dr. Broderick has worked with his teams to successfully introduce a novel care model into many well-established and more traditional markets. His teams quickly gain the confidence of market leadership and medical providers to bring coordinated care to complex, multi-morbid patients in the home.
When not working to transform healthcare, Dr. Broderick enjoys spending time with his family, hiking and biking through the beautiful and mountainous landscape of upstate New York.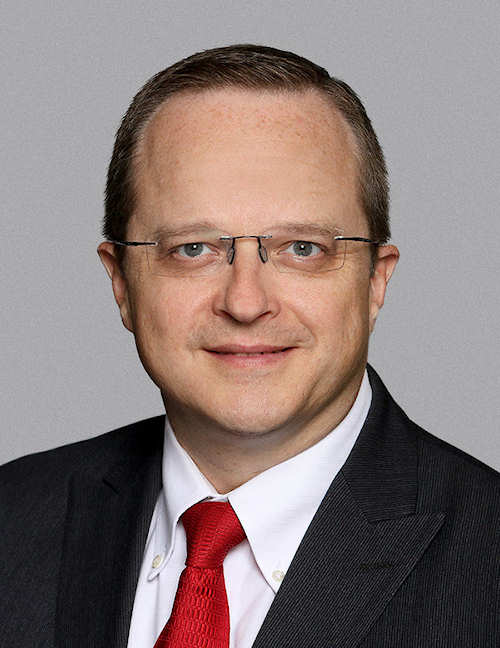 Evan Brooksby
Director, Policy Analysis and Special Projects
HANYS
Evan Brooksby joined HANYS in March of 2016 as director of policy, analysis and special projects and leads the HANYS Statewide DSRIP PPS Executive Leadership group. He also works with member organizations and DOH on DSRIP, the transition to value-based payment, population health, workforce and other policy initiatives. While working at Albany Medical Center, he supported several projects, including the certification of four practice sites as NCQA Patient-Centered Medical Homes, and hypertension quality improvement. He was the deputy director at the Center for Health Systems Transformation at Albany Medical Center (now Better Health for Northeastern New York), and led the AMCH DSRIP initiative in Albany, Saratoga, Warren, Columbia and Greene Counties for the NYS DSRIP program.
Mr. Brooksby serves as the vice chairman of the board of directors at Hometown Health Centers, a federally qualified health center in Schenectady, New York. He has been self-employed in the capital district for the past 20 years in various business endeavors. He is an adjunct instructor at the Clarkson University Capital Region Campus and presents on topics related to delivery system redesign, workforce, population health and the transition to value-based payments.
Mr. Brooksby is a graduate of the Marriott School of Management at Brigham Young University in Provo, Utah. He earned his Master of Business Administration in healthcare at Union Graduate College in Schenectady, New York. He is a father of four, instrument-rated private pilot and a competitive barbershop quartet singer.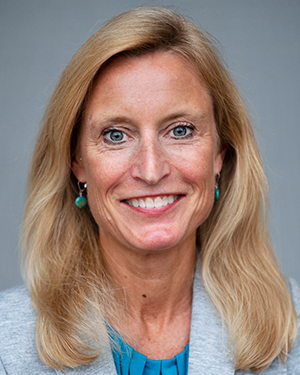 Courtney Burke
Chief Operating and Innovation Officer
HANYS
As Chief Operating Officer, Courtney Burke oversees all of HANYS' operations and ensures optimal alignment of the Association's various functions—from healthcare policy and advocacy to quality improvement and data analysis.
Ms. Burke comes to HANYS with an extensive background in healthcare operations and policy, with a career that has included executive positions in government and the healthcare provider sector.
Most recently, Ms. Burke served as Senior Vice President and Chief Strategy Officer at Albany Medical Center. Before that, she served as New York State's Deputy Secretary for Health. In that role, Ms. Burke provided oversight for the state's health and mental hygiene agencies, including the Department of Health, Office of Alcoholism and Substance Abuse Services, the Office for the Aging, Office of the Medicaid Inspector General, Office of Mental Health, Office for People with Developmental Disabilities, Developmental Disabilities Planning Council, and the Justice Center.
Ms. Burke previously served as Commissioner of the New York State Office for People with Developmental Disabilities, an agency of nearly 20,000 employees. Before that, she served as Director of The Nelson A. Rockefeller Institute of Government's New York State Health Policy Research Center, and as the senior research scientist in the Rockefeller Institute's Health and Medicaid studies program. Before joining the Institute, Ms. Burke worked at the New York State Department of Health and as the Senior Policy Analyst at the New York State Office of Advocate for Persons with Disabilities.
She has a Master's degree in Health Policy and Management from the School of Public Health, University at Albany, and a Bachelor's degree in Political Science and Journalism from the University of Connecticut.
Hon. Joe Crowley
Former Congressman
New York
For more than two decades, Joe Crowley served in the U.S House of Representatives, where he had the honor of serving the people of New York's 14th congressional district, which includes Rep. Crowley's hometown of Woodside, Queens. During his time in Congress, Rep. Crowley spent six years serving in elected leadership, including two years as the chairman of the Democratic Caucus – the fourth highest ranking position among House Democrats. His rise into the party leadership was a result of tireless work to elect Democrats at every level of government. He mentored colleagues and candidates and earned the respect of those he served alongside.
Rep. Crowley was also a member of the prestigious Committee on Ways and Means, where he worked to protect Social Security and Medicare, championed efforts to make healthcare more affordable and advocated cutting taxes for middle-class Americans and small businesses. He successfully helped shepherd legislation to reform laws that unfairly taxed foreign investment in U.S. commercial real estate and was a key voice in discussions on how tax reform should be designed to benefit working men and women, authoring legislation to provide a tax relief for renters.
Rep. Crowley was on the frontline of efforts to pass the Affordable Care Act, enact marriage equality in New York state and protect women's rights and human rights. He was also a three-time co-chair of the Congressional Caucus on India and Indian-Americans, co-chair of the Ad Hoc Committee on Irish Affairs and an active member of the Friends of Ireland Caucus, chair of the New Democrat Coalition and co-founder of both the Bangladesh Caucus and Rare Diseases Caucus.
Rep. Crowley grew up in a hard-working, middle-class family. He graduated from Queens College, the pride of New York City's public university system. His father was a New York City detective who put himself through law school, and his mother, an immigrant from Ireland, instilled in Rep. Crowley a strong sense of family and community and a firm belief that America is a place of opportunity. Rep. Crowley is married to Kasey Crowley, a registered nurse. They have three children.
Brandon Edwards
Founder and Chief Executive Officer
ReviveHealth
As founder and CEO of ReviveHealth, Brandon Edwards brings 25 years of experience in healthcare and integrated marketing, with a special expertise in issues management and the complexities inherent in the business of healthcare.
Before starting ReviveHealth, Mr. Edwards served for eight years as president and chief operating officer of a large, national agency where he led the growth and development of its healthcare practice. Prior to that, he oversaw crisis communication for Tenet Healthcare's 116 hospitals in 19 states and served as part of Tenet's Corporate Strategy and Venture Group, which managed the corporate venture fund and analyzed large strategy opportunities.
Mr. Edwards earned his Master of Business Administration degree from UCLA's Anderson School and is a featured speaker for public relations and marketing trade groups, as well as healthcare industry organizations. He was listed in PRWeek's Global Power Book in 2015 and 2016, reserved for the most influential marketing professionals around the world.
Charles J. Fennell
Regional Chief Information Officer
Trinity Health
Chuck Fennell has more than 28 years of experience in information technology serving the healthcare community. He is currently the regional chief information officer for New York state with Trinity Health serving St. Peter's Health Partners in Albany, New York, and St. Joseph's Health in Syracuse, New York.
Working in partnership with clinical and operational leadership, Mr. Fennell has supported organizations through the successful implementations of several enterprise information systems and IT innovations. Prior to his role at Trinity Health, he held executive level IT positions in provider and vendor organizations focused on improving clinical outcomes, patient safety and finance performance.
Connecting his experience to community involvement, Mr. Fennell serves on the boards of several not-for-profit organizations in New York and has served as adjunct professor at Le Moyne College in Syracuse.
Jim Follette, MD
Owner and Physician
Center for Addiction and Pain Management
Jim Follette, MD, is board certified in addiction medicine and anesthesiology, and is a Fellow of the American Society of Addiction Medicine. He has worked in academic anesthesia departments and chaired anesthesia departments in private practice.
He has been medical director of Medical Society of the State of New York's Committee for Physicians' Health and a member of DOH's Board for Professional Medical Conduct. He has been medical director of McPike Addiction Treatment Center.
For the last nine years, he has been the owner and physician at the Center for Addiction Medicine and Pain Management in Fayetteville, New York, where he sees both chronic pain patients and patients with opioid use disorder. He is currently a board member of Onondaga County's Prevention Network.
As a physician in recovery, he is passionate about reversing stigma associated with addiction and in his own words states, "Addiction is an equal opportunity illness that does not discriminate based on titles or profession… and those in recovery are not bad getting good, but sick getting well."
Mark Gilbert
Research Director
Gartner
Mark Gilbert is a research director responsible for digital health across all sectors of the healthcare industry, including life sciences, healthcare providers and insurance companies. He has conducted strategic planning for integrated health systems, academic medical centers, healthcare insurance companies and pharmaceutical companies. His research focuses on digital health strategies that leverage disruptive technology and innovation to transform health systems.

During his 30+ years of healthcare experience, Mr. Gilbert has guided teams responsible for the visioning of several new hospitals that have and will become top 20 (U.S. News & World Report ranking) rated adult and children's hospitals. His current hospital visioning work focuses on the synthesis of digital health modalities to form the core of a virtualized continuum of care model that extends the delivery of care, including health and wellness, beyond the physical boundaries of traditional hospital settings.
Mr. Gilbert is also actively working with integrated health systems to define a new customer experience health delivery model that centers on customer engagement. This model has been proven to engage customers to achieve optimal health outcomes.
Mr. Gilbert was vice president of operations at SmartStop, a pre-IPO startup telecommunications company, responsible for managing operations, product research and development and network engineering functions. Prior to this, he was a global practice manager for Superior Consultants. He has worked with health systems, governments and foreign corporations to launch several competitive telephone companies.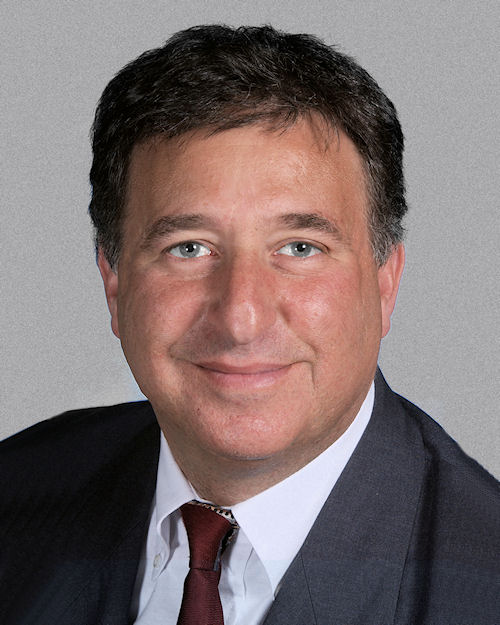 Jeffrey Gold, Esq.
Senior Vice President and Special Counsel, Insurance and Managed Care
HANYS
Jeff Gold works with the payer community, state and federal regulators, and New York State government to address provider issues related to managed care. Mr. Gold has drafted, negotiated, and helped secure major packages of managed care reform legislation that impact external appeals, administrative denials, claims processing, and payer practices. He designed HANYS' highly regarded Managed Care SWAT Training program and coaches hospitals on claims denial management and contract negotiation. Before joining HANYS in 2000, Mr. Gold was Special Counsel for Health Care to the New York State Attorney General. Mr. Gold served four Attorneys General in New York and was the founding Chief of New York's Health Care Bureau. Previously, he worked at two private law firms in New York City, with a focus on civil litigation. Mr. Gold has a Bachelor of Arts degree from the University of Pennsylvania and a Juris Doctor degree from Brooklyn Law School.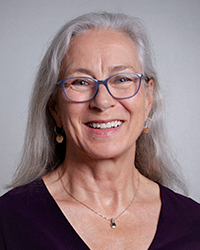 Bea Grause, RN, JD
President
HANYS
Bea Grause began her tenure as President of the Healthcare Association of New York State (HANYS) on July 1, 2016 after serving as President and Chief Executive Officer of the Vermont Association of Hospitals and Health Systems for 14 years. In that position, she successfully led Vermont hospitals through a variety of reform initiatives, including the state's single-payer debate, continuously and intentionally building the hospitals' brand as trusted, competent leaders.
Bea recently completed a three-year term (2012 to 2015) as an at-large member of the American Hospital Association (AHA) Board of Trustees, including a 2015 term on the AHA Executive and AHA CEO Search Committees. As part of her AHA Board responsibilities, she also served as chairperson of the AHA Allied Advisory Committee on Medicaid.
Before moving to Vermont, Bea worked for ten years in Washington D.C. in a variety of positions. She began her D.C. tenure as a Legislative Assistant; first in the Office of U.S. Representative Norman Y. Mineta and then for U.S. Representative Joseph P. Kennedy II. After she left Capitol Hill, Bea simultaneously held senior governmental affairs positions with the Tennessee Hospital Association and Massachusetts Hospital Association. She spent the last three years working as counsel with the law firm of Foley Hoag. In this role, she developed tailored legislative and regulatory strategies for many healthcare clients.
Before coming to Washington D.C., Bea spent ten years in California. She worked as a registered nurse, primarily in the emergency room and intensive care areas at Santa Clara Valley of California. During this time, she earned her Juris Doctorate in 1991 from Santa Clara University School of Law.
Bea earned a Bachelor of Science in Nursing from Boston College in 1979 and is currently a Fellow of the American College of Healthcare Executives. She is also a 2003 graduate of the Vermont Leadership Institute.
Thomas Hallisey
Director, Health Information Technology
HANYS
As HANYS' director of healthcare information technology, Thomas Hallisey formulates and executes HANYS' state and federal HIT regulatory and legislative advocacy agenda. This includes working with government agencies, lawmakers and other organizations to advance HANYS' HIT agenda on behalf of New York's hospitals and health systems.
Tom's career includes extensive HIT work in the hospital setting, beginning as an application analyst at Griffin Hospital in Derby, Connecticut, and then working at several hospitals in New York state. He served as director of information services at Cayuga Medical Center in Ithaca, then as vice president, information management/chief information officer at Cortland Regional Medical Center in Cortland. Next, he joined Menusguide.com, a startup company, as chief technology officer and served as CIO for United Medical Center in Washington, D.C. Most recently, he was executive IT adviser and CIO at Hartman Executive advisers, an IT consulting firm.
Tom received his undergraduate degree from the University of Connecticut, has an ITIL v.3 Foundation Certification and is an Affiliate of the College of Healthcare Information Management Executives and the Healthcare Information Management Systems.
Mary Ellen Hennessy
Vice President, Health System Redesign and Regulatory Affairs
HANYS
Mary Ellen Hennessy serves as vice president for health system redesign and regulatory affairs at the Healthcare Association of New York State. Mary Ellen assists HANYS members through myriad regulatory and policy issues, and oversees rural health and emergency preparedness programs within HANYS. She has substantial state and federal government regulatory experience after spending more than 30 years at the New York State Department of Health, most recently as the director of the division of certification and surveillance. She was a direct liaison with the surveillance division of CMS and worked on several national committees. Mary Ellen is a registered professional nurse who worked in the hospital and home care environments providing direct patient care prior to joining DOH. She was also directly involved in emergency preparedness and response activities while at DOH, including efforts related to Superstorm Sandy.
Robert R. Hinckley
Executive Vice President, Strategy and Communications and Chief Strategy Officer
Capital District Physicians' Health Plan, Inc.
Robert Hinckley has more than 30 years of experience in health policy, government and media relations. He joined CDPHP as vice president, government and external relations in 2004. Before that, he served as senior deputy secretary of health and human services under Governor George Pataki, where he was responsible for the activities of 12 human service agencies and Medicaid. He also negotiated major pieces of health legislation and was the governor's spokesman on all healthcare issues. Earlier in his career, Mr. Hinckley worked for the New York State Department of Health, first as the director of public affairs, then as the deputy commissioner for operations. While at DOH, he was responsible for the agency's communications, advertising and operations, and served as a senior policy advisor to the commissioner of health. Additionally, Mr. Hinckley held positions with the New York State Office of General Services and the New York State Comptroller. Mr. Hinckley earned a Bachelor of Science degree in political science from Colgate University. He is a member and past chair of the New York State Health Plan Association Board of Directors and previously served as vice chair of the Commission on Healthcare Facilities in the 21st Century.
Samrina Kahlon, MD
Chief of Patient Safety
NYC Health + Hospitals/Metropolitan
Samrina Kahlon, MD, is chief of patient safety at the NYC Health + Hospitals/Metropolitan. She is an associate professor of emergency medicine at New York Medical College. Dr. Kahlon leads a portfolio of patient safety research in improving sepsis outcomes and culture of safety. Her work has informed several patient safety initiatives nationally. Dr. Kahlon serves as the editor-in-chief of Urban Medicine: The Journal of Quality Improvement in Healthcare and Patient Safety. She has received several prestigious awards for pioneering work in the field, including Doctor of the Year in 2016.
Kenneth Kaufman
Chair
Kaufman, Hall & Associates, LLC
Kenneth Kaufman is chair of Kaufman Hall, a management consulting firm that provides advisory services and software to hospitals and health systems nationwide.
Since 1976, Mr. Kaufman has provided healthcare organizations with expert counsel and guidance in areas including strategy, finance, financial and capital planning and mergers, acquisitions and partnerships. Clients include organizations of all types and sizes – community hospitals and health systems, academic medical centers and regional or national health systems.
Recognized as a leading authority and committed to industry education, Mr. Kaufman has given more than 400 presentations at meetings such as those organized by the American College of Healthcare Executives, American Hospital Association, Healthcare Financial Management Association, The Governance Institute and others.
Mr. Kaufman has authored or coauthored seven books, most recently authoring Fast and Furious: Observations on Healthcare's Transformation; Focus on Finance, published by TGI; and Best Practice Financial Management, 3rd Edition, published by ACHE. In addition, he is often quoted and his articles regularly appear in major healthcare publications.
Mr. Kaufman has an MBA with a concentration in hospital administration from the University of Chicago Graduate School of Business.
Jim Kinsey
Vice President, Continuum of Care Services
Planetree International
Jim Kinsey coaches and directs organizations to implement the Planetree Framework of person-centered care. Planetree is a not-for-profit organization that provides education and information in a collaborative community of healthcare organizations, facilitating efforts to create person-centered care in healing environments.
Mr. Kinsey specializes in complex healthcare system implementation, long-term care environments and other post-acute environments. He is a strong advocate for reducing and eliminating biased care and enhancing the skills of professionals in the field of aging. He started in healthcare as a nursing assistant, later attending nursing school and has worked in a variety of settings including high-risk acute care, sub-acute and long-term care. He co-authored Planetree's Long Term Care Improvement Guide. He co-authored and served as content reviewer for Managing the Long-Term Care Facility: Practical Approaches to Providing Quality Care 1st Edition; he will repeat this role and add chapters on person-centered care and resident move-in to the second edition in 2020. He also created and implemented the comprehensive staff, physician and leadership training curriculum for Planetree.
Scott M. Klein, MD, MHSA, FAAP, FAAHPM
Executive Vice President, Chief Operating Officer and Chief Medical Officer
Blythedale Children's Hospital
Dr. Klein is the executive vice president, chief operating officer and chief medical officer of Blythedale Children's Hospital. He has board certifications in pediatrics, pediatric critical care medicine, clinical informatics and hospice and palliative medicine. Dr. Klein has practiced pediatric critical care for 20 years and pediatric hospice and palliative care for 18 years.
Dr. Klein received a bachelor's degree from Lehigh University and an MD from the Medical College of Pennsylvania. His pediatric residency was completed at Thomas Jefferson University Hospital in Philadelphia, and his pediatric critical care fellowship was obtained at Georgetown University Hospital. He has a master's degree in health services administration from the University of Michigan and a certificate in bioethics and humanities from Cardozo Law School. He is a Fellow of both the American Academy of Pediatrics and the American Academy of Hospice and Palliative Medicine.
Mark L. Kissinger
Special Advisor to the Commissioner of Health
New York State Department of Health Office of Primary Care and Health Systems Management
Mark L. Kissinger is special advisor to the commissioner of health for aging and long-term care. He formerly served as the director of the division of long-term care for the Office of Health Insurance Programs. Mr. Kissinger has also served as the deputy commissioner of the Office of Long-term Care, president of the Home Care Association of New York State and the deputy secretary for health and human services, where he was the lead policy advisor on health and human service issues including Medicaid, mental health services, long-term care, welfare and children's services. During his career, Mr. Kissinger's assignments have included senior program associate for both the New York state governor's office and the New York state Senate majority leader's office. He also was the director of the Senate Committee on Social Services and the Committee on Aging. Mr. Kissinger earned a Bachelor of Arts degree from the University of Michigan in political science and has won many awards for his leadership and commitment within the health and human services field.
Mark F. Klyczek, MS, FACHE, LNHA
Senior Vice President, Long-term Care Division
Rochester Regional Health
Mark Klyczek is the senior vice president, long term care division, for Rochester Regional Health. He has responsibility for six long-term care facilities with a total of 936 beds, including two ventilator units, short term rehab, neurobehavioral care, dementia care and traditional long-term care. Mr. Klyczek is also responsible for home care and adult day operations and is leading the transition of Lifetime Home Care into Rochester Regional.
In addition, Mr. Klyczek was responsible for the development and implementation of the Post-Acute Network comprised of 20 facilities (owned and community facilities) for Rochester Regional Health. He began his career with the Catholic Health System in Buffalo, starting in their independent practice association, earned his nursing home administrator license and served as the administrator of St. Catherine Laboure Health Care Center, in addition to having administrative oversight of an ambulatory surgery center. Since joining Rochester Regional Health, Mr. Klyczek has served as the administrator of DeMay Living Center, president of Newark Wayne Community Hospital, and vice president of the Oncology Service Line.
Mr. Klyczek is a Fellow of the American College of Healthcare Executives. He earned his Bachelor of Arts degree in psychology with a certificate in gerontology from Canisius College and his Master of Science degree in health services administration from D'Youville College.
Kristopher Kusche
Vice President and Chief Information Security Officer
Albany Medical Center
Kristopher Kusche is the vice president and chief information security officer for the Albany Medical Center in Albany, New York. His current duties include responsibility for all aspects of cybersecurity and assurance. Mr. Kusche is also a biomedical engineer and has responsibility for Albany Medical Center's medical equipment management program. Past leadership roles included responsibility for the clinical systems, integration, data architecture and infrastructure teams.
Mr. Kusche earned his Bachelor of Science and Master of Engineering degrees, both in biomedical engineering, from Rensselaer Polytechnic Institute in Troy, New York, and currently holds certifications as a Certified Information Systems Security Professional and a Healthcare Certified Information Security and Privacy Professional from the International Information Systems Security Certification Consortium. He is also a Certified Professional in Healthcare Information and Management Systems from the Healthcare Information and Management Systems Society.
Mr. Kusche served for seven years as the national vice chair of the technology and facilities management council of the University Healthsystem Consortium, served on multiple HIMSS task forces related to medical devices and IT security, is an active Advisory Board member for the ECRI Institute Health Devices program, serves on the Industry Advisory Committee for Excelsior College and was a faculty member for the University of Phoenix's Online Campus College of Information Services and Technology. Mr. Kusche is a HIMSS Fellow, a CPHIMS certification instructor, a past member of the CPHIMS Technical Committee and the past Chair of the HIMSS Privacy and Security Committee. Mr. Kusche served on the board of directors as the past-president, president, secretary and interim treasurer for the New York State Chapter of HIMSS.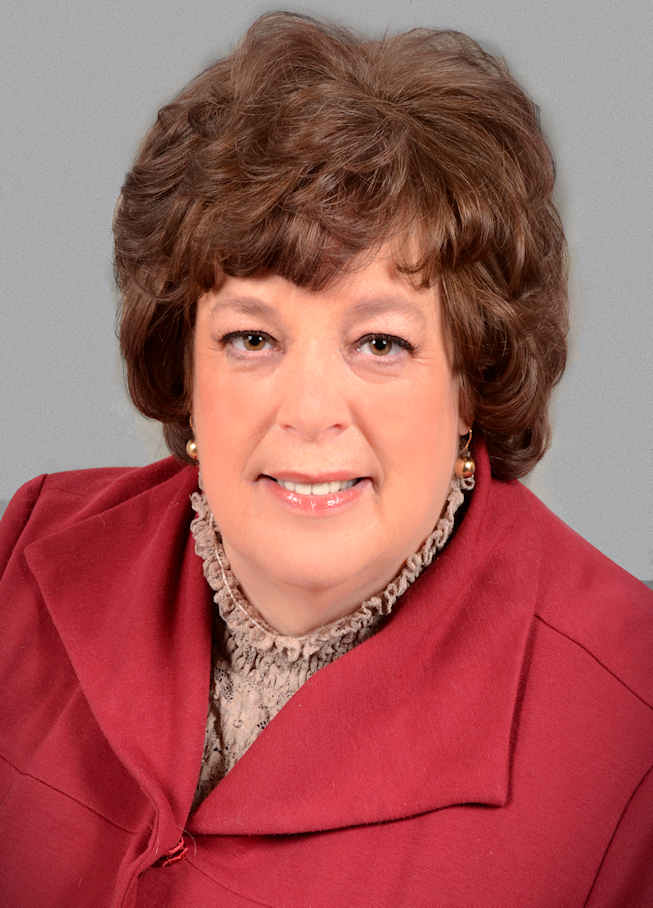 Nancy Landor, RN, MS, CPHQ
Senior Director, Strategic Quality Initiatives, Quality Advocacy, Research and Innovation
HANYS
Nancy Landor's work at HANYS spans the areas of policy, regulatory compliance and education. She has led collaborative initiatives including the four-year statewide Institute for Healthcare Improvement Campaign in New York, the 18-month Teamwork: Achieving Critical Care Excellence initiative, a Crew Resource Management educational series and HANYS' Ventilator-Associated Pneumonia Prevention Project. She is currently working on initiatives to improve diabetes and emergency care, and enhance hospital operations. Ms. Landor began her career as a registered nurse working in acute care medicine, emergency services and discharge planning. She was one of the original members of the American Association of Continuing Care and headed the first two New York state symposia. In 1985, she worked as director of healthcare resources management in a tertiary hospital that provides acute, mental health, nursing home and primary care services. Her responsibilities included quality management, utilization review, case management, social work services, infection control and community-based service programs. She also served as director of quality management for the Northeast and Empire service centers of ValueOptions Inc., the second largest mental health vendor in the United States. Ms. Landor has been active in a number of associations at the local, state and national level. She was involved in committee activity and functions ranging from education and speaking programs to project coordination. She received a bachelor's degree in nursing from Russell Sage College and her master's degree in business at Union College.
Dana Lewis
IT Director, IT Digital Health
Mount Sinai Health System
Dana Lewis is an IT Director in the IT Digital Health team at Mount Sinai Health System. She works with internal stakeholders across the organization to identify and implement innovative technologies to improve patient experiences and operational processes for the business. She also manages five of the seven hospital intranet sites for the Health System, including a handful of web applications supporting business functions. In her role at Mount Sinai she is called on to collaborate across business lines outside of and within IT in order to evaluate and implement solutions. Dana is a self-motivated problem solver who enjoys mixing the practical with the creative when it comes to business and technology challenges and opportunities.
Dana holds a Master degree in Information Science from the University of Washington, and is a certified Project Management Professional (PMP).
Joshua Lynch, DO, FACEP
Clinical Assistant Professor of Emergency Medicine
University at Buffalo Jacobs School of Emergency Medicine
Dr. Joshua Lynch completed his emergency medicine residency at the University at Buffalo, where he served as chief resident his final year. During residency, he was awarded the Marjorie Dube award for professionalism, and shortly after graduation was honored as a "40 under 40" by Buffalo Business First. Dr. Lynch is a senior physician with UB|MD Emergency Medicine and holds faculty appointments at the University at Buffalo and Lake Erie College of Osteopathic Medicine. Dr. Lynch also spent several years as the system medical director at Mercy Flight of Western New York.
Dr. Lynch serves on the Erie County Opioid Epidemic Task force and works as a medication assisted treatment specialist for the Erie County and New York State Health Departments. He works tirelessly to educate first responders, the medical community and members of the public on naloxone, overdose and treatment options. Dr. Lynch is involved in research and is the creator of the Buffalo MATTERS network established to provide widespread access to buprenorphine and expedited linkage to treatment across Western New York. He has spoken frequently across New York state on the expansion of MAT in emergency departments. He has several upcoming talks on MAT expansion and referrals around the country and will be presenting in Australia this spring.
David Marx
Chief Executive Officer
Outcome Engenuity
David Marx is chief executive officer of Outcome Engenuity, a Dallas-based risk management firm. Mr. Marx's firm currently spends the majority of its effort on helping high-consequence organizations develop values-supportive practices and culture.
Mr. Marx began his career as a Boeing aircraft design engineer. In his final years at Boeing, he organized a human factors and safety group. In his work at Boeing, he won the International Federation of Airworthiness's Whittle Safety Award for his development of a human error investigation process used by airlines around the world.
In 1997, Mr. Marx launched a research and consulting practice focused on the management of human error through the integration of systems engineering, human factors and the law. He has served as an advisor to the Federal Aviation Administration's Human Factors Research Program and to the NASA Space Shuttle Program. Mr. Marx was the principal consultant to NASA in development of their major mishap investigation process, and he led an outside team to benchmark space shuttle processing quality. He has developed risk modeling methods, including an approach called socio-technical probabilistic risk assessment, which has been used to model risk in aviation, space, rail and healthcare.
In the healthcare sector, Mr. Marx has been working to help healthcare institutions and regulatory agencies reduce the risk of iatrogenic patient harm. In the area of system design, his ST-PRA process has been used to model and mitigate risks from wrong site surgery to medication errors. In the area of safety culture, Mr. Marx authored the document, "Patient Safety and the 'Just Culture': A Primer for Healthcare Executives," for the National Institutes of Health. Widely seen as the father of "Just Culture," Mr. Marx and his firm administer the Just Culture Community, a resource for organizations across industries who strive to create accountable, safety supportive cultures.
Mr. Marx's latest book release, Dave's Subs: A Novel Story About Workplace Accountability, was released in November 2015. His first book, Whack-a-Mole: The Price We Pay For Expecting Perfection, was released in September 2009. Mr. Marx has a Bachelor of Science in mechanical systems engineering and Juris Doctor in law.

Kaitlin McCarthy
Senior Manager, Health Care Regulatory and Compliance
Deloitte & Touche LLP
Kaitlin McCarthy is a senior manager in Deloitte Advisory's Life Science and Health Care practice. Ms. McCarthy advises clients on regulatory compliance issues across provider and life science companies and specifically is focused on privacy and security. She has provided interim compliance and privacy services, privacy program assessments, compliance and privacy program implementations and enterprise risk assessments, and has advised clients in preparation for corporate integrity agreements.
Ms. McCarthy has provided interim advisory services to healthcare providers of various sizes from academic medical centers to community hospitals as they manage transitions in their compliance and privacy programs. In these roles she has served as interim chief privacy officer and is integrated with cross-functional management and healthcare operations while providing her deep HIPAA privacy and compliance expertise. In these engagements, she has assisted clients in understanding current processes and has implemented controls around patient privacy and security, care management, clinical research and billing and coding compliance issues.
In addition, Ms. McCarthy has conducted compliance program assessments and enterprise risk assessments, and has been engaged by clients for implementing significant compliance corrective action plans and monitoring programs. She has participated in OIG and CMS investigation responses and remediation. Ms. McCarthy has assisted clients in understanding current processes and has implemented controls around clinical research, conflict of interest, patient privacy and security, care management and billing and coding compliance issues.
Ms. McCarthy is certified in Healthcare Compliance and is a member of the Health Care Compliance Association.
Richard J. Murphy
President and CEO, South Nassau Communities Hospital
Chair, HANYS Board of Trustees
As president and CEO of South Nassau Communities Hospital, Richard J. Murphy oversees all hospital operations. Mr. Murphy came to South Nassau from Richmond University Medical Center on Staten Island, where he served as president and CEO. His accomplishments include the execution of a successful financial post divestiture from St. Vincent's Catholic Medical Center of New York, which improved facility operating performance and development of a strategic planning process to enhance physician partnerships, increase market share and expand capital reinvestment. His past experience also includes his leadership in Long Island's Catholic Health System as the executive vice president of CHS's Suffolk Region hospitals, which included his serving as the CEO of Good Samaritan, St. Charles and St. Catherine of Siena hospitals.
Bill Myhre
Senior Director for Workforce Transformation and Human Resources
Staten Island Performing Provider System
Bill Myhre is the senior director for workforce transformation and HR for the Staten Island Performing Provider System.
Mr. Myhre and his colleagues have incorporated new skills training for more than 10,000 healthcare staff on Staten Island, comprising of more than 30,000 hours of training over the past 24 months serving more than 70 local partners.
In addition to the Staten Island PPS, Mr. Myhre has worked with the College of Staten Island to develop certificate training programs with credit and non-credit components for emerging job titles such as community health worker, care manager and peer recovery advocate, graduating more than 75 people in the process. For some, this program has become a bridge to pursue college studies.
Mr. Myhre has more than 25 years of human resources leadership in both for-profit and nonprofit healthcare facilities. He received his master's degree in public administration from The American University.

Greg Olsen
Acting Director
New York State Office for the Aging
Greg Olsen oversees NYSOFA's day-to-day operations and the administration of federal and state-funded programs designed to assist the more than 3.7 million older adult residents in the state, as well as programs that assist family members and others involved with helping older adults needing greater levels of assistance. NYSOFA helps older New Yorkers to be as independent as possible, for as long as possible, in partnership with the network of public and private organizations that serve them. Mr. Olsen has served in a variety of executive management positions within the agency. Before joining NYSOFA, he served as chief of staff and legislative and policy director for Assemblyman Steve Englebright, former chair of the Assembly Standing Committee on Aging. Mr. Olsen was previously executive director of the New York State Alliance for Retired Americans, a union-supported organization representing hundreds of thousands of union retirees. He also served as executive director of the New York State Coalition for the Aging. He received his master's degree in social work with a specialty in gerontology from Syracuse University's Maxwell School.
Delphine O'Rourke
Partner
Duane Morris LLP
Delphine O'Rourke provides healthcare regulatory and governance counsel to a wide range of entities in the healthcare space, including health systems, hospitals, foundations, complex physician practices, hospital associations, research organizations, providers of telehealth and mhealth, vendors, entrepreneurs and investors. Clients appreciate Ms. O'Rourke's deep understanding of the health industry and of the forces that are disrupting the business of health and wellness. Drawing on her experience as general counsel and healthcare executive, she brings a unique value-add to her clients because she understands the interplay between strategy, operations and the laws that drive health access, delivery and quality.
Healthcare is one of the most regulated industries, and clients rely on Ms. O'Rourke to advise on the multitude of federal and state laws that impact their complex transactions. She also regularly counsels and presents to boards of directors, the C-suite and leadership on legal issues relating to ongoing good governance as well as in connection with strategic and high-risk matters. The demands and liability exposure of leaders in the health and wellness industry are greater than they have ever been and require a sophisticated understanding of the growing body of laws and regulations.
Boards partner with Ms. O'Rourke on such matters as to educate new board members, provide updates on major legislation's impact on their business, advise on best practices in governance – including board composition - and refresh their governance structure and documents.
Ms. O'Rourke has served as external and internal counsel to hospitals and health systems and improved performance through her dedication to practical, innovative and solutions-driven advice to complex problems. Most recently, she was an executive leader and legal counsel for Ascension, the largest nonprofit healthcare system in the country, with $23 billion in revenue and 165,000 employees in 24 states and the District of Columbia. In that capacity, she had primary responsibility for legal, regulatory and governance matters for Ascension's Eastern market and served on the Ascension Legal Senior Leadership Team with oversight of the delivery of legal services to all of Ascension and its subsidiaries. Ms. O'Rourke also served as managing partner of the Philadelphia office of a national health law firm. Her areas of practice include governance, health, health systems and hospitals, regulatory and crisis management.
Graeme Ossey
Manager, Innovation
NewYork-Presbyterian Hospital
As a manager at the NewYork-Presbyterian Innovation Center, Graeme Ossey is responsible for overseeing NewYork-Presbyterian Hospital's telehealth use cases, bringing in new use cases and centralizing team operations. He joined the innovation team after three years with Health 2.0, where he ran the New York City office, focusing on catalyzing new technologies in healthcare through a worldwide series of competitive pilot programs and prize challenges. He also has experience as a marketing manager at the Center of Innovation for Nanobiotechnology, a nonprofit organization focused on accelerating the commercialization of bio-inspired technologies. Mr. Ossey received a Bachelor of Science degree in chemistry and Bachelor of Arts degree in religion from Emory University and is currently pursuing a Master of Business Administration degree through the Fuqua School of Business at Duke University.
Renee Rodriguez-Goodemote, MD, FAAFP
Medical Director
The Saratoga Community Health Center
Dr. Renee Rodriguez-Goodemote has worked with the Saratoga Hospital medical staff to develop a protocol for safer opiate prescribing and monitoring for all providers. She has also collaborated with the emergency department to improve access to medication-assisted treatment and navigation to substance treatment programs in her community. Dr. Rodriguez-Goodemote is also working to improve prevention and early detection of substance use disorders utilizing certified alcohol and substance abuse counselors and screening, brief intervention and referral to treatment in outpatient practices.
Harvey Rosenthal
Chief Executive Officer
New York Association of Psychiatric Rehabilitation Services
Harvey Rosenthal serves as the chief executive officer of the New York Association of Psychiatric Rehabilitation Services, a peer-provider partnership that has been a leading state and national change agent over the past 25 years.
Mr. Rosenthal has more than 43 years of experience working to promote public mental health policies and practices that advance the recovery, rehabilitation, rights, dignity and full community inclusion of individuals with psychiatric disabilities and/or diagnoses.
Under his leadership, NYAPRS' advocacy has helped to transform state and national mental health systems, increase access to community-based housing, employment and peer support services, and advance numerous recovery and criminal justice related mental health reforms.
Mr. Rosenthal has helped to create several nationally acclaimed and replicated peer support and transformational training innovations. He has also worked to fight stigma, discrimination and human rights violations and advance informed choice protections, self-directed care and cultural competence.
Mr. Rosenthal has served on New York's Medicaid Redesign Team and Value-Based Payment Steering Committee and currently serves on the advisory board of the Justice Center for the Protection of People with Special Needs, as a trustee of the Bazelon Center for Mental Health Law and as chair of the Mental Health Self-Direction National Advisory Committee.
Mr. Rosenthal's work has been recognized by numerous New York state and national groups, including the highest honors from Mental Health America, The College for Behavioral Health Leadership, the U.S. Psychiatric Rehabilitation Association and the National Coalition for Mental Health Recovery.
His interest in his work is personal, beginning with a psychiatric hospitalization at age 19.
Amy Rottger, RN, BS
Senior Staff Assistant, TCU Director
Upstate University Hospital
Amy Rottger has experience in family birth, surgical services and endoscopy. She helped to facilitate a smooth opening of Upstate University Hospital's transitional care unit in July 2014 and continues to manage the unit. Currently, she is working on strategies to improve the care of cognitively-impaired older adults and increasing the rate of patients successfully discharged to home. Before coming to Upstate University Hospital in 2012, she was employed by the Bishop Rehabilitation and Nursing Center in Syracuse. She received her nursing degree from Cayuga Community College in 1995, her bachelor's degree from Keuka College in 2011 and is currently enrolled in the master's degree in nursing program at Walden University.
Monika Taylor, MBA, LCSW, CASAC
Director, Chemical Dependency
Crouse Health
Monika Taylor is a licensed clinical social worker and credentialed alcoholism and substance abuse counselor with over 20 years of work experience, including direct clinical care and a variety of administrative roles. She earned a Master of Business Administration from Syracuse University in 2017 and master's in business analytics in 2018, and she presently is the director of behavioral health services at Crouse Hospital.
Throughout her career, Ms. Taylor has been dedicated to improving substance use disorder treatment for women, individuals with co-occurring disorders and other disadvantaged populations. Her current efforts include advocacy on the local, state and federal level for treatment on demand.
Ms. Taylor serves on many boards and coalitions, including New York State Association of Alcoholism and Substance Abuse Providers, Onondaga County Drug Task Force, HANYS Behavioral Health Task Force, Prevention Network, Elmcrest, Onondaga County Community Services Board, Youth Substance Abuse Prevention Coaliton and others. Ms. Taylor has participated in community forums and interviews to help raise awareness and work towards solutions addressing the heroin epidemic.
Hugh R. Thomas
Executive Vice President, Chief Administrative Officer and General Counsel
Rochester Regional Health
Hugh R. Thomas joined the Rochester Regional Health administrative team in 2001 when he was appointed senior vice president and corporate counsel. In that capacity, he is responsible for legal affairs, general corporate and governance matters, corporate compliance, internal audit, risk management and government relations for the health system. In addition to his role as counsel, Mr. Thomas was named executive vice president and chief administrative officer in 2014. In this role, Mr. Thomas is responsible for system wide managed care contracting, health system relations with Greater Rochester Independent Practice Association and ambulatory surgery center operations.
Prior to coming to RRH, Mr. Thomas was a partner in the Health Services and Business Transactions practice areas for Harris Beach, PLLC, one of Rochester's oldest and most respected law firms. During his 13-year tenure with Harris Beach, Thomas provided counsel and rep¬resentation for health/hospital systems, managed care organizations (including independent practice associations, physician-hospital organizations, physician organizations and insurance companies/health maintenance organizations), indi¬vidual professional providers and clinical laboratories in all areas of corporate and regulatory matters.
Mr. Thomas earned his JD from the University of Maryland School of Law and a BA in economics from Johns Hopkins University. He has admissions to practice from the New York and Maryland State Bars, as well as the United States Tax Court.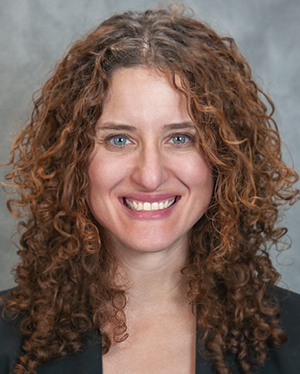 Sandi Toll, JD
General Counsel
HANYS
Sandi Toll is responsible for overseeing all of HANYS' legal, compliance, and contractual matters, including those of HANYS' affiliated organizations and for-profit subsidiaries. She joined HANYS as General Counsel in February 2018 after serving as First Assistant Counsel to Governor Andrew Cuomo, a position she attained in July 2015, after serving nearly two years as Assistant Counsel to the Governor, where she advised the Governor and policy staff on legal matters related to a variety of health issues.
Before that, she was a partner at the law firm of Jenner & Block LLP. As a member of the firm's healthcare litigation and complex commercial litigation practices, she represented clients on healthcare fraud and abuse matters, supervised and conducted internal investigations, and maintained an extensive pro bono practice. While at Jenner & Block, she was named an Illinois Super Lawyers "Rising Star" in healthcare.
Ms. Toll began her career as an elementary school teacher (second grade) in Compton, California, from 1997 to 1999 as part of Teach for America.
Ms. Toll has a J.D. magna cum laude from Loyola University Chicago School of Law and Bachelor of Science degree with Distinction from Cornell University.
Debbie Zimmerman, MD
Corporate Chief Medical Officer
Lumeris and Essence Healthcare
In her role as corporate chief medical officer for Lumeris, Dr. Debbie Zimmerman builds the clinical strategy for the organization and supports Lumeris sales, advisory services, clients' clinical initiatives and the clinical content and analytics in the Lumeris Accountable Delivery System Platform. In addition, Dr. Zimmerman provides oversight for the Accountable Delivery System Institute, a program that educates prospects and clients on Lumeris' proven population health management solutions and strategies for transitioning from volume- to value-based care. Dr. Zimmerman's experience with new care delivery models, as well as provider and consumer engagement, has enabled clients to manage under value-based contracts by establishing Population Health Services Organizations. She is also chief medical officer for Essence Healthcare, a 4.5-star or higher Medicare Advantage Prescription Drug health plan for seven years in a row.
Dr. Zimmerman has more than 25 years of payer and physician experience and has served in medical leadership roles at health plans, including Cigna, Group Health Plan and Health Partners of the Midwest. Prior to joining Essence Healthcare, she was chief medical officer of Mercy Health Plans, a provider-sponsored plan owned by Sisters of Mercy. In addition, she is an accomplished entrepreneur, having co-founded a successful disease and complex case management firm. Dr. Zimmerman practiced internal medicine for 15 years. She is licensed to practice in Missouri.