Innovation Center Director Shares Insights with Capital Region Healthcare Leaders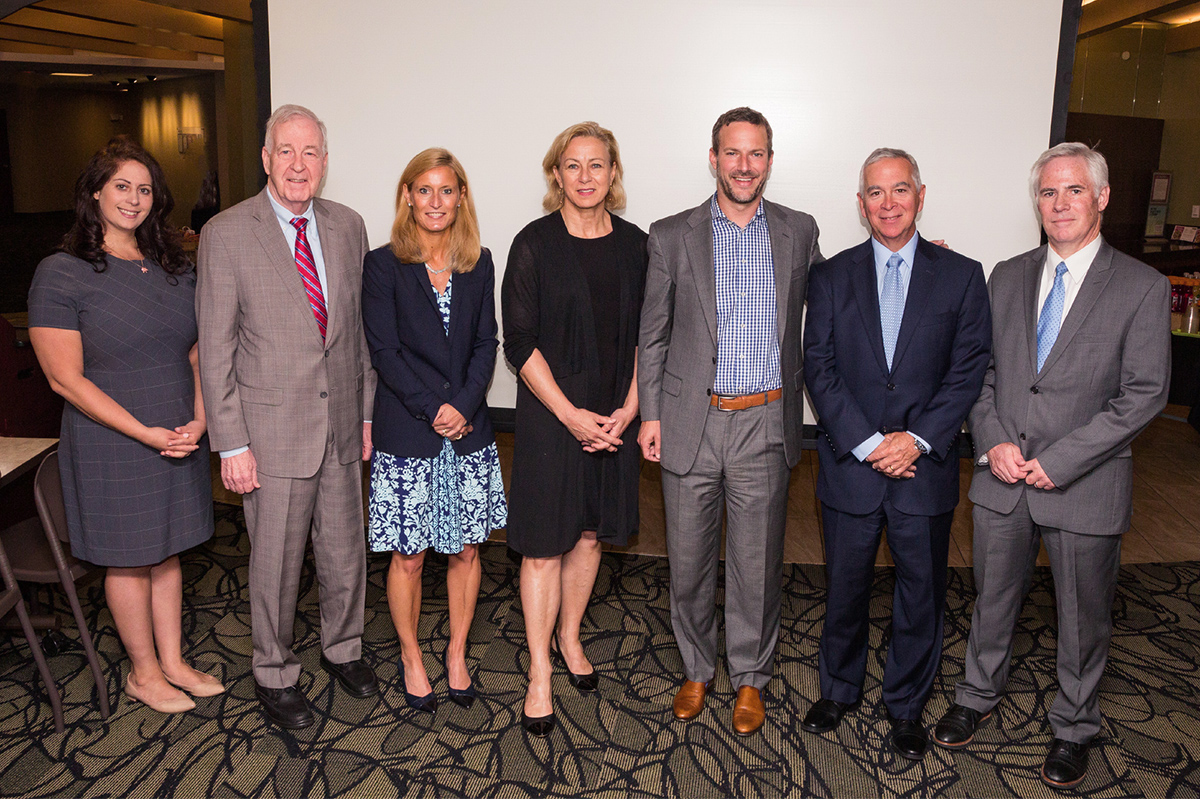 HANYS, in partnership with CDPHP, was pleased to co-sponsor a July 13 forum featuring Adam Boehler, director of the Center for Medicare and Medicaid Innovation (more commonly known as The Innovation Center), and senior adviser for value-based transformation and innovation for U.S. Department of Health and Human Services (HHS).
At the forum, Mr. Boehler discussed his vision for The Innovation Center and value-based reform. He also engaged in a Q&A session with the forum's audience of healthcare leaders and government officials.
Mr. Boehler was named to his Innovation Center role in April 2018; just days after his visit to Albany, he was tapped by HHS Secretary Alex Azar to steer value-based care efforts. Value-based transformation and innovation is one of Secretary Azar's four key departmental priorities.
Forum Addresses VBP; Social Determinants of Health
During his remarks, Mr. Boehler spoke about the move toward risk-based contracting and the need to take stock of what has worked to date, as well as what hasn't. He suggested the value-based payment (VBP) model will be more successful when there is more downside risk; however, he also acknowledged the challenges the VBP model presents to some providers.
Mr. Boehler also spoke about the importance of human services and the social determinants of health, and how they should be better incorporated in future payment models.
HANYS and Members to Continue Partnering in Innovation and Transformation
Established under the Affordable Care Act to develop and test Medicare and Medicaid payment methodologies and service delivery models, The Innovation Center's ultimate goals are to improve the quality of patient care, lower costs, and move toward value-based reimbursement.
The work of The Innovation Center is important to New York's healthcare providers and HANYS. Hospitals and health systems statewide have broad participation in Innovation Center programs, whether through payment bundling, accountable care organizations, primary care initiatives, or best practices initiatives.
HANYS and our members look forward to continuing our work to advance healthcare delivery. HANYS appreciates Mr. Boehler's willingness to share his insight and engage with healthcare leaders from the Capital Region, of which he is a native.
To learn more about Mr. Boehler's recent visit, read: "Healthcare Powerhouse Stops by CDPHP."
---