Speakers
Rukhsana Ahmed, PhD
Associate Professor
UAlbany
Rukhsana Ahmed is associate professor and chair of the department of communication, as well as research associate at the Center for the Elimination of Minority Health Disparities at the University at Albany. She is the chief editor of Health Communication, a specialty section of the open-access journal Frontiers in Communication.
Jeanette Altarriba, PhD
Dean, Professor
UAlbany
Jeanette Altarriba is dean of the University at Albany College of Arts and Sciences, professor of psychology and a Collins Fellow. Her program of research spans over 30 years with a focus on bilingualism, multicultural competency, cognition and emotion. She has published more than 80 scientific journal articles and books and is founder and director of The Cognition and Language Laboratory at UAlbany.
Wilma Alvarado-Little, MA, MSW
Associate Commissioner
New York State Department of Health
Director
Office of Minority Health and Health Disparities Prevention
Wilma Alvarado-Little is the associate commissioner and director of the New York State Department of Health Office of Minority Health and Health Disparities Prevention. She has focused on racial and health equity issues from a linguistic and cultural perspective in addition to her interests in public policy, research, health literacy and health disparities prevention. She has been instrumental in the development and implementation of hospital and clinic-based programs and policy.
Alvarado-Little is the former co-chair of the Board of the National Council on Interpreting in Health Care, serves as a member of the National Project Advisory Committee for the Review of the CLAS Standards, HHS Office of Minority Health, and has served as a member of the National Academy of Sciences, Engineering and Medicine Roundtable on Health Literacy and chair of the New York State Office of Mental Health Multicultural Advisory Committee.
Alvarado-Little serves on various boards which address racial and health inequities and disparities and is a champion for the provision of quality language access services. She holds master's degrees in Spanish literature and social welfare.
Elise Andaya, PhD
Associate Professor
UAlbany
Elise Andaya is an associate professor of anthropology and an associate of the Center for the Elimination of Minority Health Disparities at the University at Albany. She is a cultural medical anthropologist whose prize-winning research examines reproductive health, healthcare policy and practice and health disparities in the U.S and Cuba. Her current research examines race, health inequalities and time (especially experiences of waiting) in the delivery of prenatal public healthcare in a New York City safety-net hospital, as well as abortion policy in the U.S.
Kate Henley Averett, PhD
Assistant Professor
University at Albany, SUNY
Kate Henley Averett is an assistant professor in the sociology department and affiliate in the women's, gender and sexuality studies department at the University at Albany, SUNY. Her research looks broadly at gender, childhood, education and family, with a specific focus on how parents make decisions about their children's' upbringing. She is the author of "The Homeschool Choice: Parents and the Privatization of Education."
Carla Boutin-Foster, MD, MS
Associate Dean, Office of Diversity Education and Research
SUNY Downstate
Dr. Carla Boutin-Foster graduated from the State University of New York Downstate Medical College and completed her residency training in internal medicine at NewYork-Presbyterian/Weill Cornell Medical Center. After residency, she completed a Master of Science degree in clinical epidemiology at the Weill Graduate School of Medical Sciences.
As associate dean for diversity education and research at SUNY Downstate, Dr. Boutin-Foster teaches courses on health equity and creates programs to increase diversity in the biomedical and physician workforce. She oversees a number of programs that attract students from high school and undergraduate schools to pursue careers in medicine.
Dr. Boutin-Foster has expertise in community-based participatory research, qualitative research, survey development and culturally tailoring interventions. Her research focused on identifying the psychological and social determinants of health and the social epidemiology of health disparities.
Dr. Boutin-Foster has received funding from the National Institutes of Health and the Robert Wood Johnson Foundation. She was the first principal investigator and director of the Center of Excellence for Health Disparities and Community Engaged Research at Weill Cornell Medical Center and served as chair of the Minority Health Council for New York State Department of Health.
Dr. Boutin-Foster is the co-principal investigator on a health career opportunities program grant, principal investigator of the translational cardiovascular disease research program and 2017-2019 empire clinical research investigator program. She directs the undergraduate summer research program supported by an NIH endowment and is co-chair of the community engagement working group for the NHLBI Jackson Heart Study. She also serves as co-chair of the health equity and social justice work group at SUNY Downstate College of Medicine.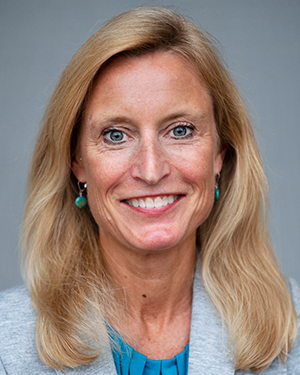 Courtney Burke
Chief Operating and Innovation Officer
HANYS
As chief operating and innovation officer, Courtney Burke oversees all of HANYS' operations and ensures optimal alignment of the Association's various functions – from healthcare policy and advocacy to quality improvement and data analysis.
Burke comes to HANYS with an extensive background in healthcare operations and policy, with a career that has included executive positions in government and the healthcare provider sector.
Most recently, Burke served as senior vice president and chief strategy officer at Albany Medical Center. Before that, she served as New York state's deputy secretary for health. In that role, Burke provided oversight for the state's health and mental hygiene agencies, including the Department of Health, Office of Alcoholism and Substance Abuse Services, the Office for the Aging, Office of the Medicaid Inspector General, Office of Mental Health, Office for People with Developmental Disabilities, Developmental Disabilities Planning Council and the Justice Center.
Burke previously served as commissioner of the New York State Office for People with Developmental Disabilities, an agency of nearly 20,000 employees. Before that, she served as director of the Nelson A. Rockefeller Institute of Government's New York State Health Policy Research Center and as the senior research scientist in the Rockefeller Institute's Health and Medicaid studies program. Before joining the Institute, Burke worked at NYSDOH and as the Senior Policy Analyst at the New York State Office of Advocate for Persons with Disabilities.
She has a master's degree in health policy and management from the School of Public Health, University at Albany, and a bachelor's degree in political science and journalism from the University of Connecticut.
Renee Cadzow, PhD
Chair and Associate Professor, Health Administration and Public Health
D'Youville College
Board Co-Chair
CoNECT/Community Health Worker Network of Buffalo
Renee Cadzow, formally trained as an anthropologist, is co-chair of the board of Community Network for Engagement, Connection and Transformation where she assists with community health worker training and cultural competency/health literacy training. She works within D'Youville College and community partners to effectively engage the public in program design, research and policy. Through her community-based participatory research, she helps community members and partners develop ways to answer questions through collaborative data collection and analysis.
Cadzow has collaborated with Western New York school districts to implement system-wide changes to policy, environment and programs that emphasize a whole-child approach. She is also special population task leader for the University at Buffalo Clinical and Translational Science Institute and an active member of the Healthy Start Healthy Futures for All coalition.
Marielena Chacon-Travis
Community Health Worker, Pediatric CHW Program, Northern Manhattan Perinatal Partnership, Inc.
NewYork-Presbyterian Hospital
As a leader of the pediatric program at NewYork-Presbyterian Hospital Weill Cornell Medical Center, Marielena Chacon-Travis facilitates peer-led trainings and presentations to colleagues and stakeholders. She has nearly 15 years of experience working in settings that support families and children throughout New York City including Children's Aid, WIC programs at Columbia Presbyterian and Harlem Children's Zone. She is a birth doula, asthma educator and lactation consultant. Most importantly, she is a proud mom.
Lauren Clay, PhD
Associate Professor
D'Youville College
Lauren Clay, PhD, MPH, is a disaster scientist focused on public health impacts of disasters. She is an associate professor in the department of health administration and public health at D'Youville College, principal investigator of the Disaster Research Lab and affiliated assistant professor at the Population Impact, Recovery, and Resilience Center at New York University School of Global Public Health.
As an early career research fellow with the National Academies of Science, Engineering, and Medicine Gulf Research Program, Dr. Clay has been studying the impact of Hurricane Florence on the local food environment in Eastern North Carolina since 2018. She is currently studying COVID-19 impacts on the food environment and food security and leads an NSF CONVERGE Working Group on COVID-19 and food Insecurity and the .
Catalina Cruz
Assemblywoman
New York State Assembly District 39
Catalina Cruz has the privilege of representing New York State Assembly District 39, the most diverse district in the nation, which encompasses the neighborhoods of Corona, Elmhurst and Jackson Heights. Cruz has committed her career to fighting for our community and to ensure our workers, neighbors and families not only survive, but thrive.
Cruz is an experienced attorney and a leader for tenant protections, immigration reform and workers' rights. Cruz is chair of the Assembly Task Force on New Americans and in her short time in Albany has sponsored 22 pieces of legislation passing both houses on a wide range of issues impacting every New Yorker.
Prior to becoming the Assemblywoman for the 39th District, she most recently served as the chief of staff to the New York City Council finance chair. Cruz worked to help pass key legislation protecting workers, women and small-business owners. She previously served as the director of the governor's Exploited Workers Task Force, helping New York become a national leader in the fight against worker exploitation and human trafficking.
Dev K. Dalal, PhD
Assistant Professor of Psychology
SUNY Albany
Dev K. Dalal's areas of specialization include judgment and decision-making and personnel psychology. He has also studied communication of quantitative information, the effects of risk-taking propensity on behavior and how perceived uncertainty influences decision-making.
Lindsey Disney, PhD, LCSW
Associate
Center for the Elimination of Minority Health Disparities
Lindsey Disney's practice experience as a clinical social worker and clinical supervisor in refugee mental health is what informs and motivates her research interests. Her research focuses on improving the well-being of refugees resettled in the U.S. and the well-being of frontline trauma workers. Her recent research focuses on how refugee-serving mental health providers are adapting their practices to telehealth following the COVID-19 pandemic. She is a certified clinical trauma specialist and incorporates a trauma-focused lens in her research and teaching.
Erica Fanning, PhD
District-wide Psychologist
Coxsackie-Athens Central School District
Erica Fanning is a nationally certified school psychologist who works at the Coxsackie-Athens School District. She has more than 10 years experience serving public school systems in Vermont and New York state. Fanning completes psycho-educational evaluations and provides school-based counseling services. She is also working to improve school climate and increase student engagement through the implementation of restorative justice. Fanning has a passion for working collaboratively to establish school systems that systemically apply evidenced based practices to ensure positive academic, social and emotional outcomes for all students.
Fajah Ferrer
Community Outreach Coordinator
Northern Manhattan Perinatal Partnership, Inc.
Fajah Ferrer has worked in maternal child health for the last 16 years as a program administrator. She also supports nine CHW's for NewYork-Presbyterian-funded pediatric and maternal child health programs.
Annis Golden, PhD
Associate Professor, Associate Director, Center for Elimination of Minority Health Disparities
UAlbany
Annis Golden conducts community engaged research on health disparities, most recently focusing on the effects of the COVID-19 pandemic on the work of community health workers, their adaptations and their contributions in the communities they serve.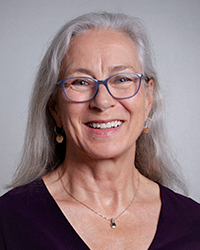 M. Beatrice Grause, RN, JD
President
HANYS
Bea Grause began her tenure as president of the Healthcare Association of New York State in 2016, after serving as president and chief executive officer of the Vermont Association of Hospitals and Health Systems for 14 years. In that position, she successfully led Vermont hospitals through a variety of reform initiatives, including the state's single-payer debate, continuously and intentionally building the hospitals' brand as trusted, competent leaders.
Before her work in Vermont, Grause spent 10 years in Washington, D.C., in a variety of positions. She began her D.C. tenure as a legislative assistant; first in the office of Rep. Norman Y. Mineta and then for Rep. Joseph P. Kennedy II. After she left Capitol Hill, Grause simultaneously held senior governmental affairs positions with the Tennessee Hospital Association and Massachusetts Hospital Association. She spent three years working as counsel with the law firm of Foley, Hoag. In this role, she developed tailored legislative and regulatory strategies for many healthcare clients. Grause previously worked as a registered nurse, primarily in the emergency room and intensive care areas at Santa Clara Valley Medical Center of California.
She completed a three-year term (2012 to 2015) as an at-large member of the American Hospital Association board of trustees, including a 2015 term on the AHA Executive and AHA CEO Search Committees. As part of her AHA board responsibilities, she also served as chairman of the AHA Allied Advisory Committee on Medicaid.
Grause earned her Juris Doctorate in 1991. She earned a Bachelor of Science in nursing from Boston College in 1979 and is currently a Fellow of the American College of Healthcare Executives. She is also a 2003 graduate of the Vermont Leadership Institute.
Rajani Bhatia, PhD
Associate Professor
UAlbany
Rajani Bhatia is an associate professor in women's, gender & sexuality studies and an associate of the Center for the Elimination of Minority Health Disparities at the University at Albany. Bhatia's research focuses on reproductive technologies, bioethics and biomedicine as well as movements for health and reproductive justice.
Julia Hastings, PhD
Associate Professor, School of Public Health
UAlbany
Julia F. Hastings is associate professor in the schools of public health and social welfare. She is interested in reducing health, economic and service utilization burdens for racially diverse populations. Her research covers physical and mental health disparities, welfare participation and poverty.
Hastings is currently principal investigator of Black family stress and caregiving of loved ones diagnosed with Alzheimer's Disease and serves on the Black Child Development Community Board. In 2019, she was named Public Health Social Worker of the Year by the PHSW Section of the American Public Health Association.
David Holtgrave, PhD
Dean
University at Albany School of Public Health
David Holtgrave, PhD, is the Dean of the University at Albany School of Public Health and SUNY Distinguished Professor. Over his three-decade career in public health, he has held senior positions at the CDC, Emory University and Johns Hopkins University and served on the Presidential Advisory Council on HIV/AIDS during President Obama's administration.
Julia E. Iyasere, MD, MBA
Executive Director
Dalio Center for Health Justice
Vice President
NewYork-Presbyterian
Dr. Iyasere brings more than a decade of experience in medicine to her new role as head of the Dalio Center for Health Justice.
Previously, She was the associate chief medical officer for service lines and co-director of the care team office. She was also director of the Leadership Education and Development for Physicians Academy, associate designated institutional official for graduate medical education at NewYork-Presbyterian Hospital and the associate program director of the Columbia Internal Medicine Residency Training Program.
An assistant professor of medicine at Columbia University Vagelos College of Physicians and Surgeons, Dr. Iyasere continues to see patients as an internist in the Section for Hospital Medicine.
Crystal Fuller Lewis, PhD
Division Head
Nathan Kline Institute for Psychiatric Research
Associate Professor
NYU Grossman School of Medicine
Crystal Lewis joined NKI in 2015 to head the division of social solutions and services research, with a concurrent appointment of associate professor in the department of psychiatry, NYU School of Medicine.
Lewis earned her PhD in epidemiology from Johns Hopkins University, Bloomberg School of Public Health, and arrived at NKI after sustaining a successful 15-year NIH-funded research program in the department of epidemiology, Mailman School of Public Health, Columbia University, focused on explaining and addressing disparities in access to prevention and treatment services among communities of color heavily burdened with substance use, HIV and HCV.
Lewis' research has emphasized the study of various forms of stigma and discrimination, incarceration, socially disadvantaged neighborhood conditions and related chronic and infectious diseases impacting communities experiencing the most challenging social conditions. Through this work, Lewis has designed and tested several community-based multilevel interventions addressing various social determinants in an effort to increase access and use of behavioral health prevention and treatment services.
Syra Madad, DHSc, MSc, MCP
Senior Director, System-Wide Special Pathogens Program
NYC Health + Hospitals
Syra Madad is senior director, System-wide Special Pathogens Program at NYC Health + Hospitals, principal investigator of NYC Health + Hospitals Institute of Diseases and Disaster Management and health and safety lead of the Enhanced Special Investigations Unit of NYC Test & Trace Corp. In addition, Dr. Madad is core faculty in the National Emerging Special Pathogens Training and Education Center funded by the CDC, and the assistant secretary for preparedness and response. She is a fellow at Harvard Kennedy School's Belfer Center for Science and International Affairs, adjunct senior fellow and member of the COVID-19 taskforce at the Federation of American Scientists and alumni fellow at Johns Hopkins Bloomberg School of Public Health, Center for Health Security's Emerging Leaders in Biosecurity Program.
Mara Minguez, MD, MSc
Assistant Chief Medical Officer for Community Affairs & Medical Director, Lang Youth Medical Program
NewYork-Presbyterian Hospital
Mara Minguez is a clinical preceptor at a school-based health center in a busy Bronx high school, where she is responsible for the clinical care of adolescents as well as the teaching of medical students, pediatric residents and adolescent medicine fellows.
Dr. Minguez currently serves as small-group preceptor and faculty for the foundations of clinical medicine course and is a research mentor for the program for global and population health at the Columbia University College of Physicians and Surgeons.
Additionally, Dr. Minguez is the Medical Director of the Lang Youth Medical Program at NewYork-Presbyterian Hospital, a 6-year medical enrichment program for underserved junior and high school students in the Washington Heights/Inwood community in New York City. In this role, she advises curriculum, coordinates partnerships with professional organizations and oversees program evaluation.
The well-being of medically underserved adolescents and the increase of minority representation in the medical field are a few examples of Dr. Minguez's focus, inspiration and passion.
Sister Christine M. Mura, DC
Latino Healthcare Outreach, St. Mary's Healthcare
Sister Christine M. Mura works with St. Mary's Healthcare in Amsterdam, NY outreaching to migrants and their families who work on dairy farms in a three-county area. This service includes facilitating access to all aspects and levels of medical care as well as offering social supports. She is presently a member of the CEMHD'S Amsterdam Community Health Task Force and the Advisory Committee for Danielle's House, IPH's homeless shelter in Amsterdam. Mura holds degrees from St. John's and Fordham Universities, studied Spanish in Puerto Rico and Bolivia and has worked with the Latinx community in New York, New Jersey and Pennsylvania.
Mimi (Paulomi) Niles, PhD, MPH, CNM
Assistant Professor
NYU Rory Meyers College
Mimi Niles is an assistant professor/faculty fellow at NYU Rory Meyers College of Nursing. She is a theorist, educator, researcher and certified nurse-midwife. Her work explores the potential of integrated models of midwifery care in creating health equity in historically disenfranchised communities. For the last decade, Niles has been a practicing midwife, serving childbearing women and families within the largest public health network in the nation in a collaborative practice setting. She teaches in the graduate midwifery program and the undergraduate nursing program.
Niles is an active member of the midwifery community locally, nationally and globally. Currently, she is the only appointed midwife to sit on the New York City Maternal Mortality and Morbidity Review Committee and serves on the board of directors of the National Association of Certified Professional Midwives and the New York Birth Center Association.
N. Tanya Ohly, MD, MSc
Director of Family Planning
NYC Health + Hospitals/Kings County
Tanya Ohly is the director of family planning, department of obstetrics, gynecology and women's health at NYC Health + Hospitals/Kings County in Brooklyn, NY. In addition to providing care for patients in the Women's Options Center for Abortion and Miscarriage Management, she is the residency site director for OB/GYN trainees from SUNY Downstate and started the Kenneth J. Ryan Residency training program to enhance education on family planning. Ohly is also the medical director for the Title X family planning grant. As a regular contributor to the Health + Hospitals reproductive health working group, she has helped develop clinical guidelines on medication abortion and metrics for quality and safety in reproductive health across the NYC Health + Hospitals system.
Esther Patterson-King
Community Doula
Esther Patterson-King is a community doula who has assisted as a birth professional in over 50 births. She is well-known in the community as a mentor, educator, doula, activist and reproductive and birth justice advocate who believes that every birthing person has the right to an informed, respectful pregnancy experience and a tranquil, low-stress birth.
Samantha Penta, PhD
Assistant Professor
University at Albany, SUNY
Samantha Penta is an assistant professor of emergency preparedness at the College of Emergency Preparedness, Homeland Security and Cybersecurity at SUNY Albany. She earned her PhD and Master of Arts in sociology and an Honors Bachelor of Arts in sociology and history with Distinction at the University of Delaware.
Dr. Penta's research focuses on health and medical care in crises, decision-making in preparedness and response and humanitarian logistics. She worked on projects examining evacuation and preparedness challenges for long-term care facilities, disaster donations behavior and community recovery and resilience to disasters and epidemics. Her most recent work examines the processes involved in planning and implementing international crisis medical relief efforts, focusing on health and medical responses.
Patricia Peretz, MPH
Lead, Center for Community Health Navigation
NewYork-Presbyterian Hospital
For the last 14 years, has worked alongside clinical and community partners to design, implement and evaluate public health initiatives shown to reduce the burden of illness in communities throughout New York City. In this capacity, she leads city-wide community health worker programs with more than 100 team members based in seven emergency departments, 13 primary care sites and 10 community-based organizations. Prior to this role, Peretz was an evaluation consultant at Columbia University and worked at the New York City Department of Health and Mental Hygiene where she refined and evaluated strategies to improve the delivery of care for children with special needs. She is a graduate of the Mailman School of Public Health at Columbia University.
Jason G. Randall, PhD
Assistant Professor of Psychology
SUNY Albany
Jason G. Randall's research interests include employee learning and development, motivation and the self-regulation of attention and personnel selection. His work has been funded by the U.S. Army Research Institute and the Workforce Development Institute.
Dina Refki, DA
Clinical Associate Professor & Executive Director
Center for Women in Government & Civil Society
Rockefeller College of Public Affairs & Policy
University at Albany
Dina Refki is clinical associate professor and executive director of the Center for Women in Government & Civil Society, Rockefeller College of Public Affairs & Policy, University at Albany. Refki's research tackles the impact of gender and its intersections with race, ethnicity, class, and nativity status. Her work focuses on the barriers facing immigrant women and their families and the structural changes needed to better respond to their needs. She directs the Immigrant Integration Index, a multi-year effort which measures the inclusion of foreign-born New Yorkers in their communities.
Marva M. Richards, MPH
Director, Community Outreach and Service Learning
Albany Medical College
Marva M. Richards helps engage medical students in meaningful service in the Capital Region's communities. An active community member with an interest in promoting social justice, she has served on several local boards and was president of the board of directors of AVillage Inc.
Havidán Rodríguez, PhD
President
University at Albany, SUNY
Dr. Havidán Rodríguez was appointed by the SUNY Board of Trustees as the 20th president of the University at Albany in 2017 with more than 25 years as a leader in higher education.
He also currently serves as executive director of the SUNY Hispanic Leadership Institute, co-chair of the Capital Region Council for Economic Development and co-chair of the SUNY Puerto Rico Task Force.
Before coming to UAlbany, Dr. Rodríguez served as the founding provost and executive vice president for academic affairs at the University of Texas Rio Grande Valley. Dr. Rodríguez served in various leadership roles at the University of Delaware. He also served as director of the Minority Affairs Program at the American Sociological Association, and held several administrative positions while on the faculty at the University of Puerto Rico-Mayagüez.
Dr. Rodríguez has earned numerous recognitions and awards throughout his career, including being named to the inaugural Higher Education Power 50 List by City & State New York, Man of the Year by the New York League of Puerto Rican Women, Inspiring Leaders in STEM Award by INSIGHT into Diversity, Top Latino Leader by the Council for Latino Workplace Equity, National Diversity Council, Cesar Estrada Chavez Award by the American Association of Access, Equity, and Diversity, highlighted in Bright Spots in Hispanic Education by the White House Initiative on Educational Excellence for Hispanics, Alfredo G. de los Santos, Jr. Distinguished Leadership Award by the American Association of Hispanics in Higher Education, being recognized as one of the Hispanics of the Year in the State of Delaware for which he received the Professional Achievement Award, and the National Disaster Medical System Outstanding Achievement Award by the Federal Emergency Management Agency.
Dr. Rodríguez earned a Bachelor of Science in psychology from the University of Maryland, a Master of Arts in sociology from the University of Wisconsin-Milwaukee and a doctorate in sociology from the University of Wisconsin-Madison.
Debbie Salas-Lopez, MD, MPH
Senior Vice President, Community and Population Health
Northwell Health
As senior vice president of community and population health, Debbie Salas-Lopez, MD, MPH, oversees Northwell Health's community and public health strategy, including community health investment, community relations, strategic community partnerships, the Center for Equity of Care, as well as the smoking cessation, human trafficking and Food as Health programs.
Dr. Salas-Lopez joined Northwell in 2019 as senior vice president for transformation, responsible for system value-based initiatives that improve health and care delivery. She assumed her leadership role after serving as the chief transformation officer at Lehigh Valley Health Network, where she led strategy and oversaw a unique and broad portfolio, including community-based and population health initiatives; telehealth; connected care; and innovation, strategic partnerships and operational redesigning of the clinical delivery system.
Previously she was a professor of medicine at the University of South Florida, Morsani College of Medicine and the College of Public Health. She is a fellow of the American College of Physicians.
Dr. Salas-Lopez is a nationally recognized speaker and educator in women leaders in medicine, healthcare disparities and equity in care, cultural awareness and language-appropriate services and the impact of social and economic factors on health.
Lourdes "Lulu" Sanchez, MS, CMI
Implementation Director
LanguageLine Solutions
Lulu Sanchez has worked in the field of medical interpretation and cultural competency for over 22 years. She has extensive experience in the management of language services and training clinicians and support staff on the best use of language services. Most of her experience was gained from her 14 years at Massachusetts General Hospital in Boston in the Medical Interpreter Services department. She joined LanguageLine Solutions in 2009, where she assists organizations in implementing and improving the provision of language access. She holds a master's degree from Boston University in international business and a bachelor's degree in communication and management from Regis College.
Amber Silver, PhD
Assistant Professor
University at Albany
Dr. Amber Silver is an assistant professor for the College of Emergency Preparedness, Homeland Security and Cybersecurity. She received her PhD in geography and environmental management from the University of Waterloo in Ontario, Canada. Her primary research interests focus on how individuals and groups make decisions before, during and after high-impact weather. More specifically, she is interested in the roles that public attention, risk perception and communication play in protective action decision-making during extreme events. Her most recent research has focused on the ways that new technologies, including social media, influence how individuals obtain, interpret and respond to official and unofficial warning information.
Other key areas of interest include the impact of environmental disasters on sense of place and place attachment; the use of social media as a risk and crisis communications tool; and the role of new media in collective sense-making during and after disaster.
Lina Sinisterra
Community Health Worker, Adult CHW Program, Northern Manhattan Improvement Corp
NewYork-Presbyterian Hospital
Lina Sinisterra is a public health advocate. She previously served as a diabetes patient recruiter at DOHMH where she promoted diabetes self-management among Spanish speaking residents in New York City. Most recently, Sinisterra served as a school-based health center health educator in the South Bronx where she promoted health and wellness among school-aged children. In her current role, she supports communities by empowering them to advocate for their health, providing social service support to address insecurities and helping them navigate the healthcare system.
Kate Strully, PhD
Associate Professor
UAlbany
Kate Strully is an associate professor of sociology at University at Albany. Her research focuses on racial-ethnic and class health disparities in the U.S. and has addressed a range of topics including unintended health consequences of states' taxation and immigration policies, race disparities in influenza vaccination and, most recently, unequal burdens in COVID-19 disease across communities in America.
Brian Thompson, MD,FACOG
Assistant Professor, Public Health and Preventive Medicine
Upstate Medical University
Brian Thompson is the assistant dean for diversity at the College of Medicine, a clinical assistant professor of obstetrics and gynecology and assistant professor of public health and preventive medicine at Upstate Medical University in Syracuse, New York.
Dr. Thompson is a strong advocate for the health of Native Americans and underserved populations and the recruitment and mentoring of Native American medical students. Dr. Thompson is of Oneida and Mohawk ancestry and was raised on the Onondaga and Oneida Nations.
Melissa Tracy, PhD, MPH
Associate Professor
University at Albany, SUNY
Melissa Tracy's research uses novel analytic and computational methods to investigate social factors influencing trajectories of mental health and substance use, as well as policies and interventions to reduce health disparities. Her current research projects include the development of an agent-based model to simulate interventions aimed at preventing violence transmission across different types of social relationships (from parent to child, between romantic partners, between peers) at different stages of the life course (early childhood, school age, adolescence, adulthood). In addition, Tracy leads evaluation projects for New York state agencies, including the Office of Mental Health and Division of Criminal Justice Services. She is particularly interested in providing research opportunities for undergraduate and graduate students considering careers in public health.
Elizabeth Vásquez, Dr.Ph
Associate Professor, School of Public Health
UAlbany
Elizabeth Vásquez is an associate professor at the University at Albany School of Public Health, department of epidemiology and biostatistics. She earned her MPH from Columbia University Mailman School of Public Health and her DrPH from New York Medical College, School of Public Health.
Dr. Vásquez's research examines the individual-level indicators and ecological impact of social context, which contributes to differential health outcomes in older racial and ethnically diverse populations, in particular, Latinx individuals.
Dr. Vásquez is a fellow with the Sustained Training in Aging and HIV Research program and an affiliated investigator with the Study of Latinos. She is an alumna of Programs to Increase Diversity among Individuals Engaged in Health-Related Research and the National Institute of Aging Butler-Williams Scholars Program.
Karla Vermeulen, PhD
Associate Professor and Deputy Director
Institute for Disaster Mental Health, SUNY New Paltz
Karla Vermeulen, PhD, is the deputy director of the Institute for Disaster Mental Health and an associate professor of psychology at SUNY New Paltz, where she teaches undergraduate and graduate courses in disaster mental health, grief counseling and developmental psychology. In addition to teaching and research, she has coordinated the development and production of training curricula for the New York State Department of Health and Office of Mental Health, the American Red Cross, the United Nations and other organizations. She is co-author of "Disaster Mental Health Interventions: Core Principles and Practices" (2017) and co-editor of "Disaster Mental Health Case Studies: Lessons Learned from Counseling in Chaos" (2019), both published by Routledge. Her next book, "Generation Disaster: Coming of Age Post-9/11," will be published in August 2021 in the Oxford University Press Emerging Adulthood series. Learn more about the book at generationdisaster.com
LeKeyah N. Wilson, MD
Pediatrician
Rochester Regional Health
LeKeyah Wilson is a Rochester native pediatrician and adolescent medicine specialist with Rochester Regional Health. She earned her Bachelor of Science from Howard University and her medical degree at the University of Rochester; she completed her pediatric residency and adolescent medicine fellowship at the University of Rochester. Dr. Wilson serves as the medical director for two youth detention centers, Industry School and Monroe County Children's Center. She also serves as the medical director of Rochester Regional Health's five school-based health centers and is the medical director of community pediatrics and wellness.