Speakers
Sharon Bestle, MSN, RN
Assistant Vice President Peri-Operative Services
Albany Medical Center
Sharon Bestle has a master's in nursing from Excelsior College. With over 25 years experience in healthcare, she has worked in quality management, as a NSQIP abstractor and as the director of joint commission operations. Most of her experience lies in the division of peri-operative services. Sharon has worked as a scrub nurse, circulating nurse and as a leader. She has led many Lean projects at Albany Medical Center. Sharon is the nursing leader over three surgical locations as well as digestive disease and interventional radiology and radiology oncology nursing.
Jeremy Boal, MD
President
Mount Sinai Downtown
Executive Vice President and Chief Clinical Officer
Mount Sinai Health System
Dr. Jeremy Boal is executive vice president and chief clinical officer of the Mount Sinai Health System, and president of Mount Sinai Downtown, including Mount Sinai Beth Israel, officially assuming both positions in January 2017. He previously held the position of executive vice president, chief medical officer for the organization.
Prior to joining Mount Sinai, Jeremy was chief medical officer of the North Shore LIJ Health System, now Northwell Health, and medical director of the North Shore Long Island Jewish Medical Center.
Before that, Jeremy was on the faculty of The Mount Sinai School of Medicine, where he served as vice chair for strategic planning and faculty practice services for the department of medicine. He also was executive director and co-founder of Mount Sinai's Visiting Doctors Program that provides in-home primary care to more than 1,000 homebound people each year.
Jeremy received his medical degree from the Medical College of Wisconsin, Milwaukee, and a Bachelor of Science degree from McGill University, Montreal, Canada. He is an internist and geriatrician and professor of population health science and policy of the Icahn School of Medicine at Mount Sinai.
Don Boyce
Vice President, Emergency Management
Mount Sinai Health System
As Vice President for Emergency Management, Don conducts strategic planning and goal setting in line with the health system's emergency management responsibilities. Additionally, he oversees the development, implementation, assessment and revision of the health system's emergency response plans and activities for all health system facilities and works to address the needs of all communities served by MSHS.
Don joined Mount Sinai from the U.S. Department of Health and Human Services, Office of the Assistant Secretary for Preparedness and Response, where he served as deputy assistant secretary and director of the Office of Emergency Management for six years. In this position, he led a workforce comprised of 10 divisions, 10 regional offices and more than 300 federal employees throughout the nation. He was responsible for executing the collaborative effort responsible for public health and medical oversight on behalf of all federal agencies and in support of state and local partners. He also served as the primary point of contact for the Department of Defense, Defense Support for Civil Authorities and the Defense Threat Reduction Agency during civilian responses for domestic medical emergencies and mass fatality operations.
For more than 30 years, Don has held roles in healthcare and emergency management. He served as a paramedic/instructor for the New York City Emergency Medical Service, as an emergency and neonatal paramedic at New York-Presbyterian Hospital for two decades and as the director of the Special Investigations Bureau with the New York City Fire Department. He has also served as corporate director of emergency management at Continuum Health Partners, director of the Massachusetts Emergency Management Agency and regional administrator for the Department of Homeland Security/Federal Emergency Management Agency. Don received his JD from Brooklyn Law School.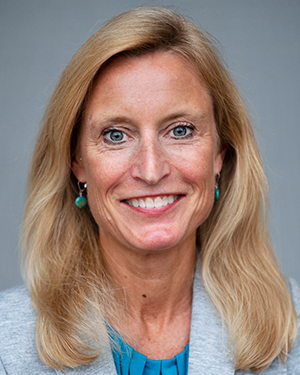 Courtney Burke
Chief Operating and Innovation Officer
HANYS
As chief operating and innovation officer, Courtney Burke oversees all of HANYS' operations and ensures optimal alignment of the Association's various functions – from healthcare policy and advocacy to quality improvement and data analysis.
Ms. Burke comes to HANYS with an extensive background in healthcare operations and policy, with a career that has included executive positions in government and the healthcare provider sector.
Most recently, Ms. Burke served as senior vice president and chief strategy officer at Albany Medical Center. Before that, she served as New York state's deputy secretary for health. In that role, Ms. Burke provided oversight for the state's health and mental hygiene agencies, including the Department of Health, Office of Alcoholism and Substance Abuse Services, the Office for the Aging, Office of the Medicaid Inspector General, Office of Mental Health, Office for People with Developmental Disabilities, Developmental Disabilities Planning Council and the Justice Center.
Ms. Burke previously served as commissioner of the New York State Office for People with Developmental Disabilities, an agency of nearly 20,000 employees. Before that, she served as director of the Nelson A. Rockefeller Institute of Government's New York State Health Policy Research Center and as the senior research scientist in the Rockefeller Institute's Health and Medicaid studies program. Before joining the Institute, Ms. Burke worked at NYSDOH and as the Senior Policy Analyst at the New York State Office of Advocate for Persons with Disabilities.
She has a master's degree in health policy and management from the School of Public Health, University at Albany, and a bachelor's degree in political science and journalism from the University of Connecticut.
Ronald L. Dick, MD
Pediatric Hospitalist
Albany Medical Center
Ronald L. Dick, MD is a pediatric hospitalist at Albany Medical Center, an associate professor of pediatrics at Albany Medical College and department of pediatrics vice chair for quality and safety. Ron earned his MD from the University of Massachusetts Medical School and completed his pediatrics residency at the University of Washington. He was previously an attending physician at Seattle Children's Hospital, where he led the development of the medically complex child inpatient service. He is interested in quality improvement, family-centered care and care of children with medical complexity.
Robbie Freeman, MSN, RN, NE-BC
Vice President, Clinical Innovation
Mount Sinai Health System
Robbie Freeman is passionate about leveraging technology to improve quality, patient safety and care delivery. Over the past nine years, Mr. Freeman has held several leadership roles at Mount Sinai Health System. He is co-director of the Clinical Data Science Team, tasked with building predictive models that leverage AI to improve patient safety and hospital operations; to date, the team has deployed predictive models addressing falls, patient deterioration, delirium, discharge planning and malnutrition.
Mr. Freeman is the administrator for the Mount Sinai Hospital emergency department, express care and respiratory care services. He also leads the Hospital of the Future initiative, which is centered on technology to keep patients digitally engaged. He is the recipient of The New York Times Tribute to Nurses award for Technological Innovations and is a 2018 Aspen Institute Spotlight Health Scholar.
In 2016, Mr. Freeman completed the Clinical Quality Fellowship Program. The program, sponsored by Greater New York Hospital Association and the United Hospital Fund, teaches clinicians to lead quality improvement and patient safety initiatives. He holds a master's degree in business analytics from the NYU Stern School of Business, a Bachelor of Science degree in human biology from the University at Albany, a MSN in clinical systems management from Excelsior College and is a graduate of the Philips School of Nursing at Mount Sinai Beth Israel where he currently serves on the board of trustees.
Niyum Gandhi
Executive Vice President and Chief Population Health Officer
Mount Sinai Health System
Niyum Gandhi is the executive vice president and chief population health officer of the Mount Sinai Health System. He oversees Mount Sinai's transition from a primarily fee-for-service model of care to one that focused on value and risk-based population health.
Niyum leads Mount Sinai Health Partners and helps align their clinical and economic transformations in support of Mount Sinai's vision to be the leading population health manager in the competitive New York market, as well as the best possible partner to plan sponsors, health insurers and other population health managers who are responsible for total cost of care of patient groups. This includes fostering care management and clinical model redesign to ensure that high-value care is delivered by the Health System and its partners and working with payers and employers to establish the new economic models that support the delivery of value-based care.
Prior to his position at Mount Sinai, Niyum served as a partner in the health and life sciences consulting practice of Oliver Wyman in Chicago, where he focused on value-based healthcare strategy and transformation for physician groups, hospitals and health plans.
Swati Garg, MPH
Senior Director, Operations Development
Mount Sinai Health System
In this role, Swati Garg is responsible for the overall strategic direction and implementation of daily management activities across the Mount Sinai Health System. Her prior roles at MSHS included directing the strategic operations project management team and leading quality and safety projects for the system's chief medical officer.
Mary Ghaly
Process Improvement Manager
Mount Sinai Morningside
As process improvement manager for Mount Sinai Morningside Hospital, Mary Ghaley leads process improvement events with multidisciplinary teams throughout the hospital and teaches introductory and intermediate Lean courses to staff. She also provides coaching in Lean leadership skills to managers and directors as they utilize daily management in their departments. Prior to working at MSM, she worked at GE Healthcare in various manufacturing leadership roles, including Value Stream leader, Sourcing leader and Lean leader where she learned Lean through internal trainings as well as working closely with Shinijutsu senseis to improve product quality and decrease lead time. Ms. Ghaly has a master's degree in supply chain management from Penn State University and is a certified Six-Sigma Black Belt.
Arthur A. Gianelli, MBA, MPH
Chief Transformation Officer
Mount Sinai Health System
President
Mount Sinai Morningside
Arthur Gianelli has worked for the Mount Sinai Health System since February 2014. From 2006 to 2014, Arthur served as president and chief executive officer of NuHealth, a public benefit corporation that runs the Nassau University Medical Center, a nursing home and co-operates the Long Island FQHC, Inc. Prior to joining NuHealth, Arthur held senior executive positions over a ten year period for two local governments on Long Island. He was deputy county executive for budget and finance for Nassau County, and director of operations for North Hempstead. Arthur has served on numerous boards, taught in several graduate programs on Long Island and in New York City and has earned graduate degrees in political science, business and public health.
Carleigh Gustafson, MBA, BSN, RN
Senior Vice President, Strategic Operations and Integration
Mount Sinai Health System
Carleigh Gustafson leads the coordination, development and implementation of strategic operations and core services to bring about integration within Mount Sinai Health System in New York City.
She has more than 18 years of experience in healthcare, beginning her career as a registered nurse in emergency medicine. She has held leadership positions overseeing emergency medicine service lines, developed Manhattan's first freestanding emergency department in Greenwich Village and has implemented innovative telehealth approaches. As a volunteer, she has done medical work in impoverished areas of Africa, Asia, South America, Canada and the U.S.
Gustafson received her Bachelor of Science degree in nursing from the University of Saskatchewan in Canada. She also holds a Master of Business Administration degree from the Zarb School of Business at Hofstra University.
Brian L. Guzy
Senior Performance Excellence Consultant
St Peter's Health Partners
Brian Guzy is the senior performance excellence consultant at St. Peter's Health Partners where he co-leads a Lean operating system implementation. His previous healthcare experience was at Bassett Healthcare Network where he functioned as an LSS BB and operational project manager for a system-wide Lean implementation. Through working with staff and senior leaders, Brian has developed his passion for teaching, change management and process improvement.
Before entering healthcare, Brian was a chess coach for Chess in the Schools, a New York City-based non-profit organization. Brian taught thousands of students to play chess as part of the school curriculum in Title 1 schools. He brought NYC students to local, state and national tournaments. Working in inner-city schools has positively impacted the way Brian looks at life and continues to inspire him to become a better person every day.
During Brian's early career, he spent 17 years in several New York City-based financial organizations where he focused on mortgage-backed securities accounting, risk-analysis and trading at Prudential Bache, Lehman Brothers Securities and Credit Suisse First Boston.
Brian is a Lean Six Sigma Black Belt and is finishing up a master's in data analytics.
Pravin Jadhav, MS, EDAC
Coordinator, Performance, Excellence and Innovation
United Health Services
Pravin Jadhav graduated in 2017 from Binghamton University with a master's in system science and industrial engineering with a concentration in healthcare. He has been with United Health Services for three years and has worked on various projects which have led to improved outcomes, enhanced patient/employee safety and increased operational efficiency. Pravin is an expert in data analysis, process redesign and in identifying the most effective ways to utilize space, time, manpower and other resources. Emergency department, inpatient units, home care and supply chain are his main focus areas. In his spare time he likes to play chess and cook for friends and family.
Samrina Kahlon, MD
Chief, Patient Safety
NYC Health + Hospitals/Metropolitan
In addition to serving as chief of patient safety at NYC H + H/Metropolitan, Samrina Kahlon is an associate professor of emergency medicine at New York Medical College. She leads a portfolio of patient safety research in improving sepsis outcomes and culture of safety. Her work has informed several patient safety initiatives nationally. Ms. Kahlon serves as the editor-in-chief of Urban Medicine Journal of Quality Improvement in Healthcare and Patient Safety. She has received several prestigious awards for her pioneering work, including Doctor of the Year in 2016.
Shelcy Kamrud
Manager of Process Improvement
Mount Sinai Morningside
Shelcy Kamrud is a manager of process improvement at Mount Sinai St. Morningside Hospital. In this role, Shelcy teaches introductory and intermediate Lean courses to staff. She also provides coaching in Lean leadership skills to managers and directors as they utilize daily management in their departments. Shelcy previously implemented Lean and continuous improvement strategies at Allina Health, one of the largest health systems in Minnesota. Prior to transitioning to healthcare, Shelcy learned the principles of Lean while working as a manager at Starbucks as the corporation began their Lean journey. Shelcy has an MBA from the Carlson School of Management, with emphasis in operations and medical industry leadership.
Kim Keller
Senior Manager, Process Improvement
Mount Sinai Morningside
Kim Keller is a senior manager of process improvement at Mount Sinai Morningside. She leads process improvement events with multidisciplinary teams throughout the hospital and teaches introductory and intermediate Lean courses to staff.
Kim also provides coaching in Lean leadership skills to managers and directors as they utilize daily management in their departments. Prior to transitioning to healthcare, Kim worked in non-profit management. As the director of member services at the Food Bank for New York City, she worked with Toyota Systems Support Center to improve efficiency and access to services at food pantries and soup kitchens throughout the five boroughs.
Charles D. Kline
Infection Preventionist
University of Rochester Medical Center
Charles Kline is a healthcare professional with more than 20 years of experience in cardiovascular acute and critical care nursing and administration. He has six years of experience managing the region's premier CVICU with 14 beds, with a recent expansion to 22 beds.
Charles is responsible for hiring, training, evaluation and oversight of over 90 FTEs. He has budgetary and financial management, and is responsible for quality assurance and performance improvement goals.
Charles manages administrative oversight of an adult critical care transport program responsible for safely transporting adult cardiac critical care patients from outlying hospitals throughout upstate New York to Strong Memorial Hospital.
He also is charged with scheduling and administrative support for the ECMO specialist team consisting of more than 45 members, and is responsible for patient and physician partner satisfaction with CVICU services.
Andrew Kolbasovsky, PsyD, MBA, CHIE
Chief Performance Improvement Officer
OneCity Health of NYC Health + Hospitals
Dr. Andrew Kolbasovsky manages the implementation and development of DSRIP programs and works to improve performance on value-based payment, performance metrics. Prior to joining OneCity Health, Andrew was vice president for quality and care coordination for a large multi-specialty medical practice with 36 offices across New York City.
Andrew is a New York state licensed psychologist and holds an MBA. He has published numerous peer-reviewed journal articles and presented at industry conferences on the topics of reducing avoidable healthcare utilization costs, enhancing the integration of care and improving quality of care outcomes. He also published two books, including, A Therapist's Guide to Understanding Common Medical Conditions.
Marina Landau, MPH
Clinical Systems Engineer
NewYork-Presbyterian
Marina Landau has over 12 years of experience in healthcare and biomedical sciences. Currently, she is a clinical systems engineer at NewYork-Presbyterian. In this role, she partners with operational and clinical leaders to work through various process or system challenges that affect the quality, safety or effectiveness of clinical care.
Some of her recent work has been focused on addressing efficiency in the operating room and developing a strategic approach for a hospital-wide employee safety initiative. She also co-founded and directed an in-house Lean healthcare education and development program aimed at clinical professionals and hospital staff.
During the COVID-19 crisis, Marina assisted the Weill-Cornell operations team with the ICU surge conversion plan. Marina has developed an expertise in guiding teams to make data-driven decisions to optimize hospital operations, advance clinical care and improve patient experience.
Marina holds an MPH in epidemiology from the University of Michigan and a BSc in biology from McGill University.
Anthony Marinello, MD, PhD
Chief Medical Officer
Capital District Physicians' Health Plan, Inc.
Anthony Marinello joined CDPHP in 2018 after serving ten years on the health plan's board of directors. Board-certified in family medicine, Anthony spent more than 30 years practicing medicine, most recently at CapitalCare Family Practice in Clifton Park.
Anthony's practice was one of three pilot practices in the CDPHP Enhanced Primary Care program, a patient-centered medical home model that revolutionized the field of primary care in New York's Capital Region. Since then, EPC has grown to include more than 200 primary care practices and has received national recognition for its ability to improve the quality of care while lowering costs.
Anthony earned his medical degree at Albany Medical College, where he was inducted into Alpha Omega Alpha honor society for medicine. He completed the residency program at St. Clare's Hospital. He is a member of the American Academy of Family Physicians, the New York State Academy of Family Physicians and the American Medical Association. Anthony served as the team physician at the University at Albany for over 20 years before retiring in the fall. He has also served on the board of directors of Trustco Bank in Schenectady since 1996.
Joshua Moskovitz, MD, MPH, MBA, FACEP
Associate Director of Emergency Department Operations
New York City Health + Hospitals/Jacobi
While born and raised in NYC, Dr. Joshua Moskovitz trained in medicine at the University of Buffalo School of Medicine and completed an emergency medicine residency at the University of Maryland in Baltimore. He complemented his skill set with an MPH in emergency preparedness from John's Hopkins Bloomberg School of Public Health and an MBA in healthcare administration from Hofstra's Zarb School of Business.
Drawing on past experiences in EMS, disaster preparedness and global health, he dove head-first into his current role as a practicing emergency physician and associate director of operations for the emergency department at Jacobi Medical Center. Jacobi, a public hospital in the NYC Health + Hospitals Corporation, is a safety net facility primarily caring for the underserved while specializing in trauma, burn, hyperbarics and snake bites.
Dr. Moskovitz's role in coordinating ED operations brings him into contact with many of his passions: operational efficiency, patient quality and safety, throughput and utilization of resources. He recently completed a Robert Wood Johnson Safety Net Value Fellowship to help decrease medical overutilization while improving patient-care outcomes.
Hilary Pauli
Associate Director, Health System Operations
Mount Sinai Health System
Hilary Pauli facilitates continuous improvement with clinical and operational groups across the Mount Sinai Health System. Previously, she was a project manager, with projects ranging from System Daily Huddle implementation to regulatory readiness to intra-system transfer of behavioral health patients. Prior to joining Mount Sinai, she worked in practice facilitation and quality improvement for ambulatory practices at the New York City Department of Health and Mental Hygiene. Pauli holds her MPH in Health Policy and Management from Columbia University Mailman School of Public Health.
Bethan Rague, MS, RN
Vice President of Clinical Operations
UR Medicine Home Care
As vice president of clinical operations at UR Medicine Home Care, Bethany Rague oversees the Certified Home Health Agency, Licensed Home Care Services Agency and the hospice program. Bethany earned a Bachelor of Science degree in nursing from Roberts Wesleyan College and a Master of Science degree in health care organizational management and leadership from the University of Rochester. Bethany serves on the board of directors for the Epsilon Xi chapter of Sigma Theta Tau International Honor Society of Nursing, and is a Finger Lakes region representative on the New York Organization of Nurse Executives and Leaders Board of Directors. She is passionate about facilitating opportunities for self-management of health conditions at home, and collaborates with local health system partners to meet the evolving home health care and hospice needs of the community. Bethany lives in the Finger Lakes region where she enjoys outdoor activities on land and water. She is mother of three grown children and enjoys quilting and shared experiences with her three granddaughters.
Sharon Rikin, MD, MS
Director of Ambulatory Quality Improvement for the Department of Medicine
Montefiore Medical Center, Albert Einstein College of Medicine
Dr. Sharon Rikin is the director of ambulatory quality improvement for the department of medicine at Montefiore, an assistant professor of the department of medicine's division of general internal medicine and a primary care physician at the Comprehensive Family Care Center.
Dr. Rikin's work focuses on implementing evidence-based medicine into practice for the department of medicine, developing a quality improvement curriculum for residents and fellows and collaborating with physicians to create a culture focused on high-quality care. She is the medical director for the Montefiore eConsult program, an initiative to improve communication between primary care providers and specialists in order to improve patient access to specialty expertise.
Dr. Rikin graduated from Emory University with a degree in anthropology and completed medical school, then residency training in internal medicine/pediatrics at Medical College of Wisconsin. Following residency, she completed a general internal medicine fellowship at Columbia University Medical Center and received a Master's of Science in epidemiology at Columbia University Mailman School of Public Health.
Akash J. Shah, MD
Internal Medicine Clinical Informatics
Nuvance Health
Akash Shah's educational history includes an undergraduate degree from Rutgers University, a Master's of Biomedical Sciences from University of Medicine and Dentistry of New Jersey, his medical degree from Ross University School of Medicine and an internal medicine residency at Danbury Hospital, Nuvance Health.
Prior to pursuing medicine, Dr. Shah held the position of vice president, business development of a medical laboratory servicing NY, NJ and PA. Dr. Shah completed projects of EMR engagement and implementation along with urgent care management. Dr. Shah is driven by a passion for medicine and healthcare information technology, and has a current focus in internal medicine and clinical informatics.
Brijen J. Shah, MD, AGAF
Associate Dean, Quality Improvement and Patient Safety
GME
Medical Director, Quality
Mount Sinai Hospital and Health System
In addition to his roles at GME and Mount Sinai, Dr. Brijen Shah is an associate professor of medicine/gastroenterology and geriatrics. He is experienced in using quality improvement and patient safety tools to improve outcomes and safety in the inpatient and outpatient setting. Brijen has served as the QI/patient safety lead for the GI division, medical director for the Mount Sinai Hospital GI Clinic and chief medical officer at Mount Sinai Queens. In the last few years, he has served on the MSHS Emergency Management Team where he co-led a Crisis Standards of Care workgroup during COVID-19. Brijen is a member of the American Gastroenterology Association's Quality Improvement Committee and faculty for the GNYHA-UHF CQFP. His scholarly interests focus on methods for teaching quality improvement and patient safety in the healthcare workforce and mentoring students, residents and faculty in quality improvement.
Rushi Shah, PsyD, MBA, CHIE
Clinical Systems Engineer
NewYork-Presbyterian Hospital
Rushi Shah works with hospital leadership to address clinical and operational challenges at NewYork-Presbyterian Hospital. Some of his recent projects include optimizing discharges before noon and developing a system to ensure a multidisciplinary response to postpartum hemorrhage.
During the COVID-19 pandemic, Rushi co-developed a system to identify the level of training of available staff for redeployment to critical areas across the NewYork-Presbyterian enterprise. He was then later redeployed to the front-lines of the emergency department at the NewYork-Presbyterian Allen and Columbia campuses where he used his background in EMT and critical care to assist in patient care.
Rushi holds a Bachelor of Science in biomedical engineering and a Master of Science in industrial and systems engineering. When not working on healthcare process improvement. Rushi is a practicing EMT-critical care in Upstate New York.
Vicki Sage, AS, CFER, CRCST
High-level Disinfection Coordinator
University of Rochester Medical Center, Strong Memorial Hospital
Vicki joined the infection prevention team in 2018 with 24 years experience in sterile and high-level disinfection where she served as the operations manager in the sterile processing department at Strong Memorial Hospital. Vicki serves as a consensus body for several standard development working groups with the Association for the Advancement of Medical Instrumentation Standards Committees. In response to the COVID-19 pandemic and the state of emergency PPE shortages, Vicki joined Charlie Kline to coordinate N95 mask decontamination for re-use.
Chris Anne Scalamandre, RDN, CPHQ
Facilitator, Health System Operations
Mount Sinai Health System
Chris Anne Scalamandre has over 20 years of healthcare experience. Prior to Mount Sinai, she worked in quality and performance improvement for Montefiore Medical Center's Pioneer Accountable Care Organization, Managed Care Organizations and IPRO. She is a Certified Professional in Healthcare Quality and a Registered Dietitian/Nutritionist.
John Shook
Chairman
Lean Global Network
Senior Advisor
Lean Enterprise Institute
John Shook learned about Lean management while working for Toyota for 11 years in Japan and the U.S., helping it transfer production, engineering and management systems from Japan to NUMMI and other operations around the world. While at Toyota's headquarters, he became the company's first American kacho (manager) in Japan.
In the U.S., John joined Toyota's North American engineering, research and development center in Ann Arbor, Michigan as general manager of administration and planning. His last position with Toyota was as senior American manager with the Toyota Supplier Support Center in Lexington, Kentucky, assisting North American companies adopt the Toyota Production System. John co-authored "Learning to See," the book that introduced the world to value-stream mapping. He also co-authored "Kaizen Express," a bi-lingual manual of the essential concepts and tools of the Toyota Production System. With "Managing to Learn," John revealed the deeper workings of the A3 management process that is at the heart of Toyota's management and leadership.
John is an industrial anthropologist with a master's degree from the University of Hawaii, a bachelor's degree from the University of Tennessee and is a graduate of the Japan-America Institute of Management Science. At the University of Michigan, he was director of the Japan Technological Management Program and faculty member of the Department of Industrial and Operations Engineering.
John is the author of numerous articles, including "How to Change a Culture: Lessons from NUMMI," Sloan Management Review, January 2010, which won Sloan's Richard Beckhard Memorial Prize for outstanding article in the field of organizational development.
Bridget L. Smith
Performance Excellence Consultant
St. Peter's Health Partners
Bridget Smith is a performance excellence consultant at St. Peter's Health Partners in Albany, NY, where she collaborates on implementing a lean operating system. Her most recent contributions include co-leading the installation of a four-tiered huddle system and achieving strategy alignment from executives to front line management. She has cultivated an appreciation for process improvement and colleague engagement through her work and strives to inspire organizational change.
Ms. Smith is an ASQ Certified Six Sigma Green Belt and has experience in private engineering consulting, implementing lean management systems and various process improvement projects in manufacturing facilities.
Ms. Smith holds a bachelor's degree in engineering and management from Clarkson University.
Stacia Studt
Manager, Process Improvement
Mount Sinai Health System
Stacia Studt designs, implements and facilitates a daily management curriculum to front-line health workers, as well as members of Mount Sinai leadership. She also assists in the development and evaluation of continuous improvement projects across the Mount Sinai hospital system. Studt has worked in the public health field for ten years. She received her Bachelor of Arts in Psychology at Central Washington University in 2005 and earned her Masters of Science in Health Psychology at the University of the Sciences in Philadelphia in 2009.
E. Kate Valcin, DNP, RN, CCRN-K, NEA-BC, CNL
Director of Adult Critical Care Nursing
UR Medicine Strong Memorial Hospital
Kate Valcin is the director of adult critical care at UR Medicine, Strong Memorial Hospital. After spending two years on a mixed med-surg oncology floor, Kate transitioned to the MICU where she began her love of taking care of critically-ill patients and their families.
Kate has held multiple leadership roles in critical care including assistant nurse manager and nurse manager of the MICU. After seven years as a nurse manager, she moved into the director role in 2015. Kate's role and mission can be summarized into two things: keep patients safe and staff engaged. Kate spends much of her time working with staff to promote the pillars of a healthy work environment and to prevent hospital-acquired conditions.
Kate completed her BSN at Roberts Wesleyan College in North Chili, New York. She received her Master's in Nursing with a focus on nursing education from Duke University in Durham, North Carolina. Kate completed a post masters certificate as a clinical nurse leader from the University of Rochester in 2018 and achieved her DNP in 2020, completing a project titled "Passing Life On: An Organ Procurement Organization-Medical Center Collaboration to Improve the Organ Donation Process."
Ferdinand J. Venditti, Jr., MD
Executive Vice President for System Care Delivery
Hospital General Director
Vice Dean for Clinical Affairs
Albany Medical Center
Dr. Venditti was appointed vice dean of clinical affairs of Albany Medical College in 2008 after serving more than ten years as chair of medicine. In this role, Dr. Venditti was responsible for the management of all aspects of the Albany Med Faculty Physician group of the College. The Faculty Practice Plan has over 500 full-time physicians practicing in more than 35 sites throughout the Capital Region. After leading the physician practice for eight years, Dr. Venditti was promoted to executive vice president for system care delivery and hospital general director of Albany Medical Center Hospital in January 2016. In this role, Dr. Venditti is responsible for the operations of the 766-bed Albany Medical Center Hospital, the tertiary teaching hospital of the Albany Med Health System.
Arleigh Waring, PhD
Associate Vice President, Transformation Management
Montefiore Medical Center
Arleigh Waring, PhD, completed her doctoral degree in industrial and operations engineering at University of Michigan. Arleigh's first experience with Lean came in 2003 at the Schlage Lock Company where she developed training tools and led initiatives to decrease cycle times.
During her time at University of Michigan, Arleigh was an instructor and simulation coach for the Lean healthcare program offered by the College of Engineering's Integrative Systems and Design team which provides professional education to hospitals across the country.
At Montefiore, Arleigh has worked with individual teams in the emergency department, the OR and inpatient units as well as provided high-level strategy development, Hoshin Kanri, by supporting the SVP of operations.