Speakers
Victoria Aufiero, Esq.
Director of Behavioral Health
HANYS
Victoria Aufiero assists in the coordination, formulation and leadership of advocacy strategies and policies related to behavioral health and managed care. She participates in collaborative efforts with HANYS' members and advocates on their behalf with regulators, lawmakers and policy leaders. In addition, she leads the HANYS Behavioral Health Task Force, which helps shape the behavioral health policy agenda. Ms. Aufiero is a board member of the Holy Cross Club of Eastern NY and former board member of Our Brothers' Keeper Foundation. Prior to joining HANYS in 2014, she was a staff attorney at Boies, Schiller & Flexner LLP. Previously, Ms. Aufiero was the public policy director at NAMI-NYS.
Ms. Aufiero has a Bachelor of Arts from the College of the Holy Cross and a Master of Studies in environmental law and Juris Doctorate from Vermont Law School. She is a member of both the Massachusetts and New York Bars.
Timothy Brennan, MD
Director of the Addiction Institute
Mount Sinai West and Mount Sinai St. Luke's Hospitals
Dr. Timothy Brennan is the director of the Addiction Institute at Mount Sinai West and Mount Sinai St. Luke's Hospitals. He is also the director of the Fellowship in Addiction Medicine Program at the Icahn School of Medicine Mount Sinai. Dr. Brennan has spoken at local, state, national and international levels about addiction policy issues, particularly as related to young adults. He is the co-editor of Lippincott's "Essentials of Addiction Medicine" and was appointed by Gov. Andrew Cuomo to serve on the Medical Review Board at the New York State Justice Center.
He is a frequent contributor in the media regarding addiction issues and has been featured in The New York Times, The Wall Street Journal, CBS News and NPR. Dr. Brennan volunteers as a member of the Adolescent Advisory Panel at the New York State Office of Alcoholism and Substance Abuse Services.
Dr. Brennan completed his Fellowship in Addiction Medicine at The Addiction Institute, a Fellowship in Medical Ethics at Harvard Medical School and a Residency in Pediatrics at NewYork-Presbyterian Hospital/Weill Cornell Medical College. He also completed an intern year in Internal Medicine at Georgetown University Hospital. He received a BS in foreign service from Georgetown University and a combined MD/MPH from Tulane University School of Medicine and School of Public Health and Tropical Medicine.
He is board certified in pediatrics by the American Board of Pediatrics and board certified in addiction medicine by the American Board of Preventive Medicine.
Anne Brockenauer
Senior Director, Compliance
HANYS
Anne Brockenauer oversees HANYS' compliance programs, including those of HANYS' affiliated organizations and for-profit subsidiaries. She joined HANYS in December 2018 after serving as the first director of corporate compliance/compliance officer for St. Peter's Health Partners in Albany, New York, beginning in July 2012.
Ms. Brockenauer has more than 29 years of healthcare experience, the last 18-plus years working as a health system compliance officer. She has successfully led and settled compliance matters involving federal and state agencies, including the U.S. Department of Health and Human Services' Office of Inspector General, Department of Justice, Centers for Medicare and Medicaid Services and New York State Office of the Medicaid Inspector General. She has also served as the authorized administrative officer for two institutional review boards; in her most recent service in this role, the board completed three FDA surveys with zero findings. Before moving into her career in compliance, she spent nearly a decade as the first patient representative for St. Peter's Hospital.
Ms. Brockenauer began her career first in industrial and then academic medical research. She has performed research studies to support patent applications and coordinated the Core Biochemistry Analytical Laboratory which supported a five-year, $5 million National Institute of Health Lung Program Project. She has co-authored articles for the Journal of Clinical Investigation and the American Thoracic Society.
Ms. Brockenauer is a graduate of the State University of New York at Albany and received her master's degree in health systems administration from The Sage Colleges. She is certified in healthcare compliance and is a member of Phi Kappa Phi.
Angelo Canedo
Network Vice President
MediSys Health Network - Jamaica Hospital Medical Center
Angelo R. Canedo, PhD, LNHA, FACHE, is a network vice president for the Medisys Health Network. Dr. Canedo is also a licensed psychologist and a licensed nursing home administrator. His various areas of specialization include hospital administration and nursing home administration, as well as post-acute and continuing care administration. Within the network, Dr. Canedo has direct oversight for a host of departments and network-wide programs which include Continuing Care Services, Surgery, Trauma, Stroke, Neurology, Physical Medicine and Rehabilitation, Transitional Care and the DSRIP Program Initiative. Dr. Canedo has been instrumental in the development and implementation of many successful network-wide programs, including the network's DSRIP Program and MAX Initiative, where he has led his team to a 74% reduction in 90-Day Hospital Utilization rates and a 71% reduction in 180-Day Utilization rates. His work on the continuum of care for complex high-risk patients looks at management and care transitions. His focus has been on improved quality from acute hospitalization through long-term and community care.
Kelly Degonza, BSN, RN
Continuum of Care Specialist
Albany Medical Center
Kelly Degonza is a continuum of care specialist at Albany Medical Center. She has many years of experience in acute case management, utilization review and clinical documentation. Ms. Degonza has 23 years of nursing experience in a variety of roles both clinical and case management. She specializes in the care of complex patients and critical care. Ms. Degonza received her nursing diploma from the Columbia Memorial School of Nursing and her bachelor's degree in nursing from Russell Sage.
Kristin Dillon, PhD
Research Scientist
Wilder Research
Kristin Dillon is a research scientist at Wilder Research in St. Paul, Minnesota. Dr. Dillon has an MA and PhD in family social science from the University of Minnesota and more than 15 years of experience coordinating research and evaluation projects at both Wilder Research and the University of Minnesota.
Dr. Dillon has a great deal of experience assessing services for adults and youth experiencing mental illness. She is the lead evaluator for multiple demonstration projects in the mental health system, including evaluating integrated care and healthcare home models, as well as more emerging models, such as approaches targeting young adults during their first psychotic episode. Dr. Dillon worked with the Minnesota Hospital Association in 2016 and 2017 to assess and address barriers to patient discharge from inpatient psychiatric units in 20 hospitals. This project resulted in policy recommendations and an expansion of services within the state and it is being replicated in 2019 to measure changes as a result of these efforts. Recently, she led a similar study with the Maryland Hospital Association to assess discharge delays in inpatient care and emergency departments in hospitals statewide. This study is also being used to set policy agendas for the Maryland hospital system.
Patrick Dollard
President and Chief Executive Officer
The Center for Discovery
Patrick H. Dollard is president and CEO of The Center for Discovery, a provider of research and programs for children and adults with complex conditions. As one of the field's most innovative and disruptive visionaries, Mr. Dollard is an internationally recognized thought leader in the development of new care models. He regularly presents at national and international conferences, including The Kresge Foundation, Health Care Without Harm, United Cerebral Palsy and the Autism Roundtable, among others.
Under his leadership, The Center for Discovery has grown from a facility with 30 employees to one with more than 1,600 full-time staff providing a range of educational, residential, medical, clinical and recreational programs. Additionally, Mr. Dollard was instrumental in bringing together researchers from several prominent universities to develop a nationally recognized research program that has led to cutting-edge breakthroughs in complex conditions.
Mr. Dollard pioneered the development of environmentally advanced healthcare and educational facilities that utilize energy efficient technologies and sustainable construction materials. The Discovery Health Center was the first healthcare facility in the country to be registered with the U.S. Green Building Council, receiving its prestigious LEED certification. The Center for Discovery's Ridge Campus was New York state's first specially designed campus for adolescents with autism, and the Michael Ritchie Big Barn Center for Environmental Health and Education, home to the Lab School research program, is a Platinum LEED facility. Mr. Dollard also created The Center for Discovery's Thanksgiving Farm CSA, an organic and bio-dynamically certified farm that provides vocational training for residents of The Center for Discovery, as well as produce for The Center for Discovery and for community members from the broader Sullivan County region. He is the co-author of the award-winning book Feeding the Heart with Chef Cesare Casella.
A 2017 Economic Impact Study conducted by TEConomy Partners revealed that The Center for Discovery was responsible for more than $1 billion in economic impact for New York state between 2011 and 2016. Mr. Dollard is working to expand that impact by creating and building a $15 million pediatric specialty hospital that will serve as a national model by improving the coordination of care for children with complex conditions while creating 100 new jobs.
Citing his distinguished accomplishments in the field, and his international reputation, the SUNY system awarded Mr. Dollard an Honorary Doctorate of Humane Letters in May 2013. The following year, he was honored with the Open Space Institute Land Conservation Award at OSI's Annual Awards Luncheon. This award recognized the unique partnership between The Center for Discovery and OSI and highlighted The Center for Discovery's role in creating sustainable farms, organic and bio-dynamically grown foods and healthy environments for the individuals it serves, as well as for its staff.
Erin Dorrien
Director of Policy
Maryland Hospital Association
Erin Dorrien is director of policy at the Maryland Hospital Association, the state's primary advocate for Maryland's hospitals and health systems. In this role, she is instrumental in the development of MHA's workforce and capacity strategies, including developing an approach to quantify the need for behavioral health services in the community. Ms. Dorrien also supports MHA's strategies to increase physician and community engagement in support of Maryland's unique Total Cost of Care Model.
Prior to joining MHA, Ms. Dorrien served as the chief of government and public affairs for the Maryland Health Care Commission. There she shepherded legislation through the General Assembly that modernized oversight of cardiac interventions, including cardiac surgery to improve quality and patient safety, convening multiple stakeholder work groups and special projects around rural healthcare delivery, physician self-referral, step therapy and palliative care. She also held positions with the Department of Legislative Services, where she served as the lead staff to the House Appropriations Committee on matters related to health and human services.
Ms. Dorrien holds a Master of Public Policy with a concentration in health policy from the Rockefeller College of Public Affairs and Policy at the University at Albany and a Bachelor of Arts from the University of Maryland. She is currently working on a PhD in public policy at the University of Maryland, Baltimore County.
Carole Farley-Toombs, RN, MSN, MSEd, NEA-BC
Senior Program Administrator, Department of Psychiatry
University of Rochester Medical Center
Carole Farley-Toombs provides administrative and financial leadership for the Psychiatry department's clinical, education and research missions at the University of Rochester Medical Center. She has a strong clinical and administrative background in psychiatric services and is recognized at local, state and national levels as a champion for innovative care delivery models that address the bio-psychosocial needs of persons presenting for psychiatric or substance abuse treatment. She facilitates the development of coordinated clinical strategic planning, collaborating with Department leaders, faculty, clinical staff, administrators, URMC leadership and community partners to meet the evolving behavioral health needs of the community in a dynamic healthcare environment. The Department encompasses a large psychiatric acute inpatient service with multiple units serving children through geriatrics, partial hospital programs, an inpatient acute medical surgical unit serving patients with co-morbid behavioral health disorders, a CPEP, psych consultation liaison services and has had more than 500,000 annual outpatient visits for mental health and substance abuse disorders across the lifespan.
Anne C. Fernandez, MD, MS, MBA
Vice President for Behavioral Health and Medical Integration
CDPHP
Anne C. Fernandez joined CDPHP in December 2012 as medical director and was promoted to vice president for behavioral health and medical integration in July 2018. In this role, Dr. Fernandez directs all clinical aspects of the Behavioral Health Department and assists with providing medical expertise to the plan as well as integration with other medical services.
Prior to joining CDPHP, Dr. Fernandez was a staff psychiatrist at St. Peter's Healthcare in Albany where she saw outpatients in St. Peter's Addiction Recovery Center clinics throughout the Capital District. She also served as an attending psychiatrist for Bassett Healthcare Network in Cooperstown. Before medical school, she worked in the Mental Health and Substance Abuse Unit and the Finance Unit of the New York State Division of Budget.
Board certified in addiction medicine and in psychiatry and neurology, Dr. Fernandez earned her medical degree from SUNY Stony Brook and is a Distinguished Fellow of the American Psychiatric Association. She competed her internship at the University of Virginia in Charlottesville and her psychiatric residency at the Hillside Division of Long Island Jewish Medical Center. She also holds an MBA in health systems administration from Union College in Schenectady, a Master of Science and Technology Studies from RPI in Troy, and a bachelor's degree in biology from Vassar College in Poughkeepsie.
Dora Fisher
Director, Post-acute and Continuing Care
Quality Advocacy, Research, and Innovation, HANYS
Dora Fisher is the director of post-acute and continuing care in the quality advocacy, research, and innovation division at HANYS, providing technical support and advocacy to the long-term care membership. Her varied 15 years of leadership experience includes work in community health centers, university research, local and national advocacy and state government, all focusing on older adults and the long-term care system. Ms. Fisher is the author of several peer-reviewed publications and textbook chapters on community-based health programming for older adults and people with disabilities. She is passionate about supporting HANYS members in providing excellent care to the most vulnerable New Yorkers. Ms. Fisher holds a Master of Public Health degree.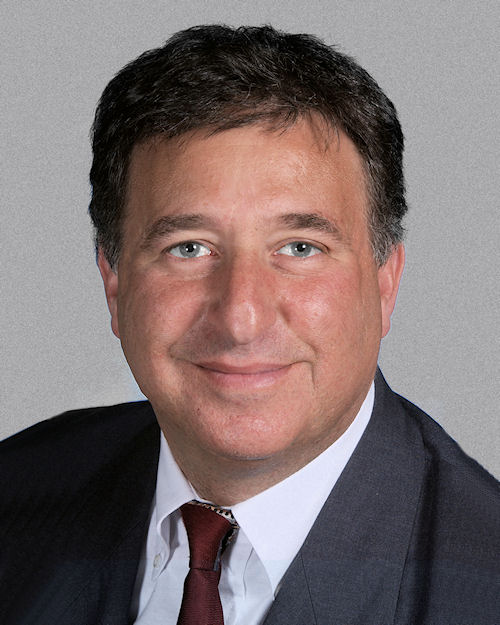 Jeffrey Gold, Esq.
Senior Vice President and Special Counsel, Managed Care and Insurance
HANYS
At HANYS, Jeff Gold works with the payer community, state and federal regulators and the New York state government to address provider issues related to managed care. Mr. Gold has drafted, negotiated and helped secure major packages of managed care reform legislation that impact external appeals, administrative denials, claims processing and payer practices. He designed HANYS' highly regarded Managed Care SWAT training program and coaches hospitals on claims denial management and contract negotiation strategies.
Before his arrival at HANYS in 2000, Mr. Gold was special counsel for healthcare to the New York state Attorney General. He served four Attorneys General in New York and was the founding chief of New York's Health Care Bureau in 1997. Mr. Gold joined the Attorney General's office in 1987, and oversaw units of the Attorney General's office at Helen Hayes Hospital in West Haverstraw; Roswell Park Cancer Institute in Buffalo; and the three State University of New York medical centers in Brooklyn, Syracuse and Stony Brook. Before 1987, he worked at two private law firms in New York City, with a focus on civil litigation. He is a frequent lecturer at Bar Association meetings, healthcare conferences and Healthcare Financial Management Association events and has published several articles. He is vice chair of the American Bar Association's Health Law Section. Mr. Gold has a Bachelor of Arts from the University of Pennsylvania and a Juris Doctorate from Brooklyn Law School.
Deb House
Director of System Social Work Services
St. Peter's Health Partners
Deborah House serves as director of system social work for St. Peter's Health Partners. This system-wide position allows her to achieve fluid care coordination between settings, as well as to build partnerships within the community. As part of her role, Ms. House also serves SPHP's Clinically Integrated Network, IHANY and serves on the Integrated Care Coordination System Core Team for SPHP, the second healthcare system in the country to earn this certification in 2018.
Ms. House began her career with SPHP in 2015 as the manager of care coordination at their 115 bed, freestanding acute rehabilitation hospital, Sunnyview Rehabilitation. There she led case management/social work. During this time, she worked cooperatively with multiple divisions of SPHP to better mitigate social determinants of health for complex patients, helping facilitate patients to the right level of care. She continues to maintain her role as director of care coordination at Sunnyview Rehabilitation Hospital.
Ms. House graduated from the University at Albany with a master's in social work, and is nationally-certified in case management, hospice and palliative care as well crisis intervention. She serves as an adjunct faculty member at the College of St. Rose, sits on the Advisory Board at Siena College for their BSW program and is a field instructor at both the College of St. Rose and the University at Albany. She is also a PASRR Screener.
Ted Kastner, MD
Commissioner
New York State Office for People with Developmental Disabilities
Theodore A. Kastner, MD, DS is the commissioner of the New York State Office for People With Developmental Disabilities, where he oversees the provision of services to more than 138,000 people with intellectual or developmental disabilities, a state workforce of more than 22,000 direct support staff, clinicians, nurses, researchers and other professionals throughout the state, and a budget of approximately $8 billion.
Prior to joining OPWDD, Dr. Kastner served as the founder and president of Developmental Disabilities Health Alliance, Inc., an integrated primary care/mental health practice for people with intellectual and developmental disabilities. He was formerly director of the Rose F. Kennedy Children's Evaluation and Rehabilitation Center at Montefiore Medical Center and a professor of pediatrics and professor of psychiatry and behavioral sciences at the Albert Einstein School of Medicine, where he also held the Ruth I. Gottesman Chair in developmental pediatrics.
Dr. Kastner completed undergraduate studies at Colgate University in Hamilton, New York, earned his MD from the University of Connecticut School of Medicine and earned his Master of Science in population health from the University of Wisconsin. He is board-certified by the American Board of Pediatrics in pediatrics, developmental and behavioral pediatrics and neurodevelopmental disabilities, as well as by the American Association for Physician Leadership as a certified physician executive.
With more than 40 years in the field of developmental disabilities, beginning as a direct support professional for the Massachusetts Association for the Blind and Visually Impaired, Dr. Kastner has provided consultation in 25 states and brings to this position expertise in program development and evaluation and the design and operation of for-profit and non-profit managed care plans.
Audrey LaFrenier, LCSW-R
President and Chief Operating Officer
Northern Rivers Family of Services
Audrey LaFrenier serves as president and chief operating officer for Northern Rivers Family of Services. In this role, she oversees the delivery of services to more than 16,000 children, adults and families across more than 40 counties in New York each year. Over her nearly four decades as a practitioner, program director and executive, Ms. LaFrenier's passion, vision and determination have helped shape the way services are delivered. Upon the creation of Northern Rivers Family of Services in 2012, she served as chief of services, overseeing client services at member agencies Northeast Parent and Child Society and Parsons Child and Family Center. She became an inaugural member of the organization's executive leadership team, responsible for the mission-driven guidance of the agencies. Prior to her current role, Ms. LaFrenier was chief of services at Parsons Child and Family Center when the agency affiliated under Northern Rivers. She has held various leadership roles at Parsons where she, as a professional social worker, built her career caring for children and families. She earned her master's degree in social work from the University at Albany and her bachelor's degree in education and early childhood development from the University of Massachusetts at Amherst. Ms. LaFrenier was inducted into the Women in Human Services Hall of Fame for New York state in 2018.
Melissa Miller
Assembly Member, District 20
New York State Assembly
Melissa L. Miller was elected to the New York State Assembly on Nov. 8, 2016. Her district is in Nassau County.
Ms. Miller was elected into office her first time running for assembly member of the 20th District, Nassau County. In the Assembly, she plans to advocate for increasing accessibility to programs for disabled children and adults, finding more ways to combat a growing heroin epidemic, government transparency including term limits for legislators and giving power back to school districts to choose their own curricula.
Having raised two children with complicated medical issues and losing her oldest daughter to a rare disease, Ms. Miller has dedicated much of her life to helping chronically ill children. For 25 years, she has worked in professional and volunteer capacities to train hundreds of pediatric residents to handle the wide variety of challenges they will face working with chronically ill children. She will continue to effectively use her vast wealth of knowledge to help countless others.
As a leader with Compassionate Care New York — a statewide group of patients, providers and organizations advocating to relieve the suffering of extremely ill patients — Ms. Miller has worked with state legislators to pass New York's Compassionate Care Act. In 2015, she was awarded the New York State Women of Distinction Award for her impressive participation and dedication to passing the Compassionate Care Act.
Robert (Bob) Myers, PhD
Senior Deputy Commissioner and Director, Community Program Management, and Managed Care
Office of Mental Health
As senior deputy commissioner and director, community program management and managed care, at the New York State Office of Mental Health, Dr. Robert W. Myers' responsibilities include policy and planning for adult and children's mental health services in 57 counties and New York City. Recent focus has been on home health value-based payment design, managed care implementation and Olmstead Settlement Implementation. Prior to this, he managed the day-to-day operations for OMH's division of community care systems management. This involved overseeing the Adult, Children and Licensing Services bureaus, as well as five field offices.
His other positions at NYSOMH included director for field operations and director of operations at Mohawk Valley Psychiatric Center; and director for regional operations and director of housing for OMH in the central office. Prior to coming to New York, he was a regional administrator for the New Jersey division of mental health and an administrative supervisor for the Middlesex County Welfare Board. He holds a PhD and MSW from Rutgers University.
Daniel Pauzé, MD
Vice President of Medical Affairs and Medical Director
Albany Medical Center
Dr. Daniel K. Pauzé is the vice president of medical affairs and medical director at Albany Medical Center Hospital. In this position, Dr. Pauzé is responsible for delivering high quality patient care across the medical center. He has spoken at local, state and national levels regarding hospital operations.
Dr. Pauzé completed his residency at the University of Pittsburgh Medical Center's Affiliated Residency in Emergency Medicine, where he was selected as chief resident. He received his medical degree at Albany Medical College and bachelor of science in biology at the University of Notre Dame.
Dr. Pauzé is clinically active, board certified in emergency medicine and holds an appointment from Albany Medical College as associate professor of emergency medicine.
Karen Puglisi
Policy Analyst/ProCare Consultant
LeadingAge
Karen Puglisi is a registered nurse with a bachelor's degree in nursing and a master's degree in healthcare administration. She holds RAC-CT certification and is a licensed nursing home administrator. Ms. Puglisi has 42 years of experience in the healthcare field, 24 of them in long-term care. Ms. Puglisi has held a variety of administrative level positions, including positions in case management/discharge planning, MDS coordination, quality assurance and as director of nursing. She has also taken an active role in the education and staff development of employees, including the role of adjunct instructor at a local community college teaching the CNA 100-hour certification course. Her experience and background provide her with a strong regulatory and clinical knowledge base.
Andrea Smyth
Executive Director
New York State Coalition for Children's Behavioral Health
Since 1986, Andrea Smyth has worked in Albany on public health, mental health, long-term care and Medicaid policy issues. Prior to opening an independent public policy and government relations consulting firm in 1999, she was employed by the New York State Division of the Budget, NYSAC, the Home Care Association and UJA-Federation. Programs and services that she has designed, secured funding for or enacted major policy changes for include: the development of the state's child advocacy center network, the Office of Mental Health's Children's Plan, expansion of the children's mental health Home and Community Based Waiver Services and design of the B2H Child and Family Services Waiver, establishing the Campaign for Summer Jobs, and dedicated funding for Advantage After School. As the executive director of the New York State Coalition for Children's Mental Health Services, she has served on the Children's Subcommittee of the Behavioral Health Medicaid Redesign Team, the APG Clinic Advisory Group, the DOH Provider Advocacy Team for Transition to Managed Care, and the continued efforts to redesign residential treatment facilities collaboratively with the Office of Mental Health.
Ann Marie T. Sullivan, MD
Commissioner
New York State Office of Mental Health
Dr. Ann Marie Sullivan is currently the commissioner of the New York State Office of Mental Health. As commissioner, she is responsible for a multifaceted mental health system that serves more than 700,000 individuals each year. OMH operates psychiatric centers across the state, and oversees more than 4,500 community-based programs. In her role, she has guided the transformation of the state hospital system in its emphasis on recovery and expansion of community-based treatment, reinvesting over 90 million dollars in community services; she also implemented the incorporation of critical recovery services for the seriously mentally ill in the Medicaid benefit plan and expanded services for the mentally ill in the criminal justice system and in community re-entry.
Previously, Dr. Sullivan was senior vice president of NYC Health + Hospitals' Queens Health Network, responsible for Elmhurst and Queens Hospital Centers, two public hospitals which serve more than 2 million New York City residents. She also served as associate director of psychiatry and medical director of ambulatory care at the Gouverneur Diagnostic and Treatment Center in Manhattan.
Dr. Sullivan grew up in Queens, and graduated from NYU and its School of Medicine. She completed her psychiatric residency at New York University/Bellevue Hospital in 1978. She is a distinguished fellow of the American Psychiatric Association and has served as the speaker of the American Psychiatric Association's Assembly. She is a clinical professor at the Icahn School of Medicine at Mount Sinai, a fellow of the New York Academy of Medicine and a member of the American College of Psychiatrists. She is an advocate for her patients and her profession, and has published and lectured on best practices in community psychiatry.
Robert N. Swidler, Esq.
Vice President, Legal Services
St. Peter's Health Partners
Robert N. Swidler, Esq., is vice president, legal services, for St. Peter's Health Partners, a not-for-profit healthcare system in New York's Capital Region and part of Trinity Health.
With about 12,500 employees in more than 185 locations, SPHP includes four hospitals, seven nursing homes, a medical practice with more than 350 physicians and advanced practitioners, home care, hospice, a PACE program, retirement communities and other healthcare facilities and programs.
Previously, Mr. Swidler was general counsel to Northeast Health; attorney, Hiscock & Barclay, LLP; counsel to the New York State Office of Mental Health; assistant counsel to Gov. Mario Cuomo; staff counsel to the New York State Task Force on Life and the Law; attorney, Webster & Sheffield; and law clerk, U.S. District Judge Neal P. McCurn, Northern District of New York.
In those capacities, he helped draft and secure the enactment of several state laws on healthcare issues, including New York's Health Care Proxy Law, Standby Guardianship Law and Family Health Care Decisions Act.
For 15 years, Mr. Swidler was editor of the New York State Bar Association Health Law Journal. Currently, he is a governor's appointee to the New York State Task Force on Life and the Law, an advisory panel on medical ethics policies. He is on the adjunct faculty of both the Alden March Bioethics Center at Albany Medical College and the Bioethics Program at Clarkson University / Ichan School of Medicine at Mt. Sinai.
Mr. Swidler is the author of more than 30 published articles and book chapters on health law topics. He is a graduate of Columbia Law School ('82), SUNY Binghamton (BA '77, MA '78) and Stuyvesant High School in lower Manhattan ('72).
Ken Thayer, RN
Associate Vice President of Patient Care
Champlain Valley Physicians Hospital
Kenneth Thayer, RN, has dedicated his 20-year career in healthcare to making a difference in people's lives. As associate vice president of patient care operations for the UVM Health Network – Champlain Valley Physicians Hospital in Plattsburgh, Mr. Thayer leads multiple patient care units in delivering high quality care and positive experiences to patients and care teams. While serving seven years as nursing director in CVPH's emergency department, he gained valuable insight into the resources and social aspects often complicating patient outcomes and overall health. He expertly managed complex case patients and safe discharges by building strong relationships with patients and community agencies alike. Mr. Thayer successfully reduced unnecessary emergency room visits by 60% in one year through the implementation of a High Utilizer MAX Program. He also improved access to healthcare and introduced the important role of community navigator to the ED. He is a tireless advocate for patients and remains committed to increasing access to care in the community for the most vulnerable populations by removing barriers and stigmas.
Mitchel Todd, MSW, LMSW
Director, Case Management/Social Work and Utilization Review
Albany Medical Center
Mitchel Todd, MSW, LMSW, is the director of case management/social work and utilization review at Albany Medical Center. As an experienced healthcare leader, he has worked in a variety of settings including intensive care units, bone marrow transplant, oncology, palliative care/hospice and organ procurement. He served as adjunct faculty in social work both at MSU Denver and University of Denver Graduate School of Social Work.
Mr. Todd received his dual bachelor's degree in psychology and communication studies from the University of Montana. He received his master's degree in social work from the University of Denver, Graduate School of Social Work. He is a licensed clinical social worker in the state of Colorado and licensed master's social worker in New York.
Alan Wilmarth
Administrative Director, Behavioral Health Services
United Health Services Hospitals, Inc.
Alan Wilmarth has worked in the behavioral health field for over 38 years, filling a variety of clinical and administrative roles at United Health Services Hospitals. He currently serves as the administrative director of behavioral health services. In this role, he is responsible for the operations of all mental health and substance abuse treatment programs in the United Health Services system. Mr. Wilmarth has served on the boards of a number of community-based non-profit behavioral health agencies, human service agencies and the school board in his home district. He has worked as a consultant to behavioral health service providers and behavioral health managed care providers in New York, Massachusetts and Washington, D.C.