NYU Winthrop Hospital CEO, Suffolk County Resident Elected Chair of Nassau-Suffolk Hospital Council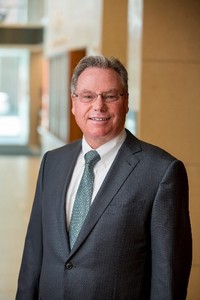 John Collins, President/CEO, NYU Winthrop Hospital and Chair of the Nassau-Suffolk Hospital Council. Photo Credit: NYU Winthrop Hospital
Suffolk County resident and President/CEO of NYU Winthrop Hospital, John Collins, was elected chair of the Nassau-Suffolk Hospital Council (NSHC) at the group's Annual Meeting held July 11. His two-year term expires in 2020.
Collins is a renowned healthcare strategist and financing expert. His keen business foresight led to the successful acquisition of a 60-bed facility and community practices in over 150 locations. More recently, he led the hospital into an affiliation agreement with NYU Langone Health, enabling the two organizations to expand, enhance, and clinically integrate the healthcare services of these two outstanding healthcare entities.
He began his career at Winthrop in 1997 as chief financial officer. He later assumed the duties of chief operating officer, before being named president/CEO in 2009. Under his leadership, NYU Winthrop Hospital was recognized in the first-ever edition of U.S. News and World Report's Best Hospitals Metro Area Rankings for 10 high-performing specialties.
Prior to joining NYU Winthrop Hospital, Collins served as chief financial officer at South Nassau Communities Hospital. Contact: Janine Logan
Published August 3, 2018