HANYS' Quality Bootcamp: Registration Open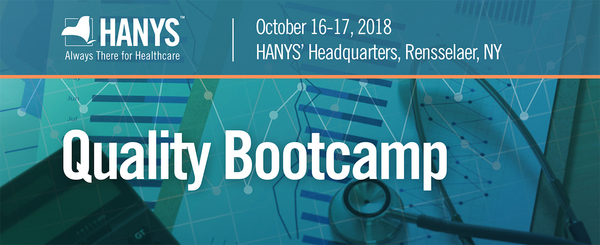 Strengthen your quality improvement team's expertise by participating in HANYS' Quality Bootcamp, taking place at HANYS' headquarters, October 16 and 17.
This educational program will provide attendees a solid foundation on the science of quality improvement; advancing positive change; the connection between quality reporting, outcomes, and payment; and communicating about quality effectively with different audiences.
Quality Bootcamp is an excellent educational opportunity for leaders and staff relatively new to quality improvement, and it will serve as a refresher course for seasoned professionals.
Space is limited. Please register now to secure your spot. Book your hotel reservations by Monday, September 17, to secure a room at our special rate. Contact: Kathy Rauch
Published September 7, 2018