New blog post: Continued threats to healthcare require our constant advocacy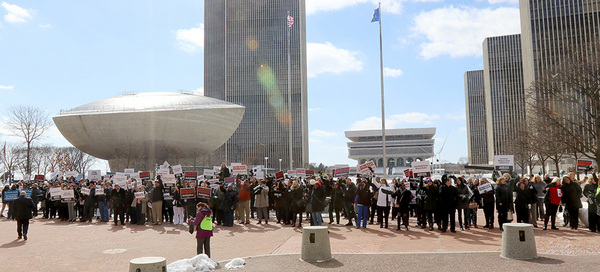 The outpouring of support from healthcare workers and New York's state legislators at HANYS' Healthcare Advocacy Day on March 5 was encouraging, their participation and voices critically important to our efforts to reverse proposed cuts that would amount to $657M for hospitals and more than $400M for nursing homes.
But we knew that our advocacy couldn't end when the buses left the Capitol. Our advocacy – in Albany and statewide – continued.
Read HANYS President Bea Grause's latest blog post to see how the days since Advocacy Day have affirmed the importance of continued advocacy to protect healthcare funding.
Published March 15, 2019