HANYS launches interactive census tool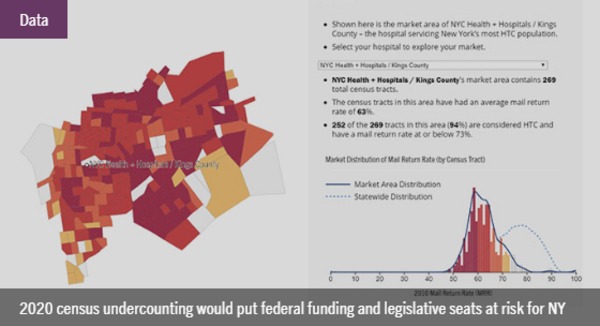 This week, HANYS launched its interactive tool to help members better understand the individuals and communities in hospital market areas that may be at risk for being undercounted.
HANYS is working in partnership with the New York State Complete Count Commission to provide population-specific materials for patient engagement in the coming weeks. An undercount of New York residents in the 2020 U.S. Census could cause a loss in federal funding and congressional representation in Washington.
Published August 16, 2019