Register today for SWAT 2019: Tackling Complex Case Discharge Delays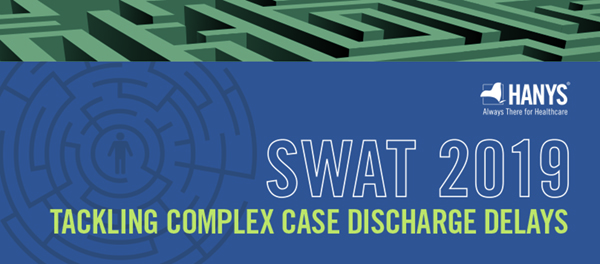 Registration is now open for HANYS' annual Strategies, Weapons and Tactics program, taking place Oct. 23-24 in Saratoga Springs. SWAT 2019 focuses on a growing problem: long delays in discharging patients who have complex needs and who are not able to easily be placed into non-hospital settings.
Visit our website for complete event details and to register. Online registration closes Oct. 14.
This education and networking event will promote conversation among participants about the challenges hospitals face when trying to discharge complex case patients and encourage solution-focused discussions. A variety of stakeholders will participate, including HANYS member hospitals and long-term care facilities, policy makers, payers, representatives from other states and interest groups representing patients with complex cases.
HANYS has reserved rooms at The Saratoga Hilton for the nights of Oct. 22-23. Book your reservation by Oct. 4 to take advantage of our special $179 room rate.
For program questions, contact Stefanie Pawluk, director, insurance and managed care, at (518) 431-7827 or spawluk@hanys.org, or Victoria Aufiero, director, behavioral health, at (518) 431-7889 or vaufiero@hanys.org.
For registration questions, contact the Healthcare Educational and Research Fund at (518) 431-7867 or at learning@hanys.org.
Published September 6, 2019