Forum recap: Resiliency in healthcare – and looking ahead to 2020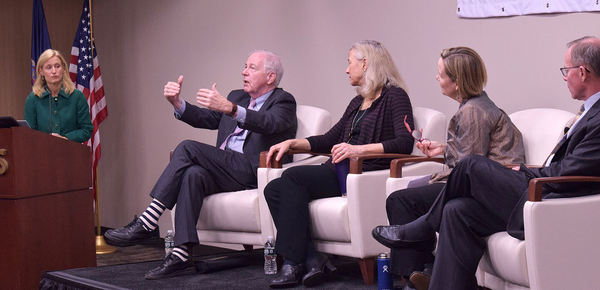 On Wednesday, Dec. 18, HANYS hosted Resiliency in Healthcare, a forum focused on how New York's healthcare providers can be resilient in an industry undergoing major change and subject to significant political and economic pressures. The forum featured a presentation from Courtney Burke, chief operating and innovation officer, HANYS, and a panel discussion with:
Kemp Hannon, former New York state senator;
Bea Grause, RN, JD, president, HANYS;
Kate Breslin, president and CEO, Schuyler Center for Analysis and Advocacy; and
James W. Clyne, Jr., president, LeadingAge New York.
Read our latest blog post for highlights and takeaways from this week's forum.
Published December 20, 2019