Speakers
Akinluwa Demehin, MPH
Director of Policy
American Hospital Association
Akin Demehin is a director of policy at the American Hospital Association in Washington. Mr. Demehin leads and supports public policy development and advocacy efforts related to quality and patient safety on behalf of AHA's nearly 5,000 member hospitals and health systems. Specifically, he manages policy issues related to national quality measurement and pay-for-performance programs for hospitals, physicians and post-acute care providers.
Before joining AHA in 2012, Mr. Demehin worked in roles of increasing responsibility at the National Quality Forum in Washington and Massachusetts General Hospital in Boston. He holds a Master of Public Health in health policy and administration from Yale University and a Bachelor of Arts cum laude in history and science from Harvard College.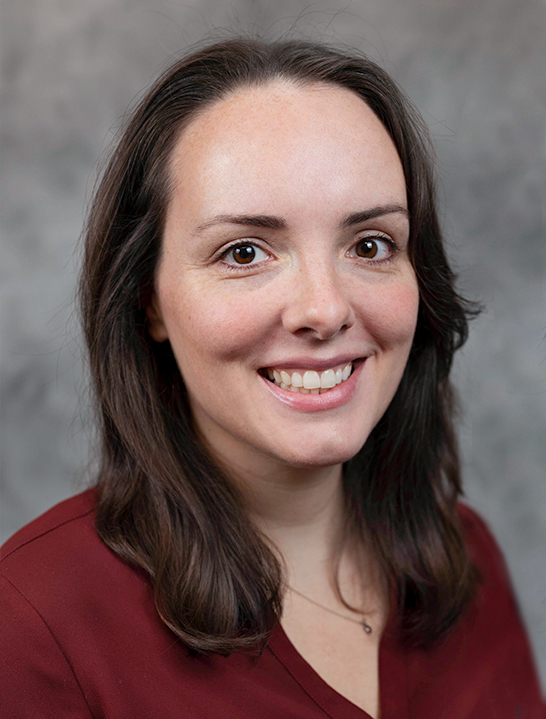 Sarah DuVall, MPH, CPHQ
Director, Quality Advocacy, Research, and Innovation
HANYS
Sarah DuVall has worked in healthcare and public health for more than 15 years. In her current position, she supports HANYS' quality initiatives and leads infection control and antibiotic stewardship efforts. Before joining HANYS, she led infection control and prevention efforts as a county epidemiologist and was a research scientist focused on immunization and vaccine-preventable diseases at the New York State Department of Health. She has been published in the Journal of Public Health Management and Practice and has presented work nationally.
Ms. DuVall has a wide array of experience in healthcare; from working as a certified nurse's aide, to working in laboratories, epidemiology, public health and healthcare policy. She holds a Master of Public Health degree with a focus in biomedical science from the State University of New York School of Public Health.
Hillary S. Jalon, MS
Assistant Vice President
NYC Health +Hospitals
Hillary Jalon is an assistant vice president at NYC Health + Hospitals' Office of Quality and Safety, with responsibility for developing a cohesive strategy for the roll out of capacity building training in quality improvement across the continuum of services in the system. She also directs aspects of the quality assurance reporting functions as it relates to the Quality Assurance Committee to the board.
Prior to this, Ms. Jalon was associate executive director of quality improvement at NYC Health + Hospitals' At Home, which includes home care and health home services, where she was responsible for developing and implementing quality improvement efforts for community-care services. Previously, she was at the United Hospital Fund for 11.5 years, most recently as director of quality improvement, responsible for providing strategic direction of UHF's quality improvement initiatives. She worked in partnership with both HANYS and Greater New York Hospital Association in designing and managing hospital-based quality improvement initiatives, including in efforts to reduce preventable readmissions and to implement evidence-based interventions to reduce hospital-acquired infections. In this role, Ms. Jalon also worked collaboratively with GNYHA and clinical leaders to develop quality improvement leadership training for mid-career physicians and nurses across the region.
Prior to joining UHF, from 1998 to 2004, Ms. Jalon was employed at New York-Presbyterian Hospital, including as manager of service improvement and performance improvement specialist. There, she was responsible for managing regulatory surveys and designing, testing and implementing quality improvement initiatives with leadership and frontline staff to improve clinical performance for asthma, diabetes, addiction psychiatry and perioperative services.
Ms. Jalon serves as adjunct faculty for New York University's Wagner School in health policy and management, as a co-instructor for the continuous quality improvement course. She received a Bachelor of Arts in sociology from the State University of New York at Stony Brook and a Master of Science in health administration from Russell Sage College in Rensselaer, New York.
Stephanie Johnson, RN
Performance Improvement Manager
St. Joseph's Hospital Health Center, Syracuse
Stephanie Johnson is a registered nurse with 15 years of experience at St. Joseph's Hospital in Syracuse, New York. In her role as performance improvement manager, she is charged with re-designing the organizations quality program and is responsible for building a new approach to quality management across the organization.
Ms. Johnson holds a Master of Science in nursing leadership from Grand Canyon University, a Bachelor of Science in nursing from Le Moyne College, and a Bachelor of Science in Social Work from Roberts Wesleyan College. She is a member of the National Association for Healthcare Quality, is a Certified Medical-Surgical Registered Nurse, and has received certification in healthcare project management from Whitman School of Management at Syracuse University.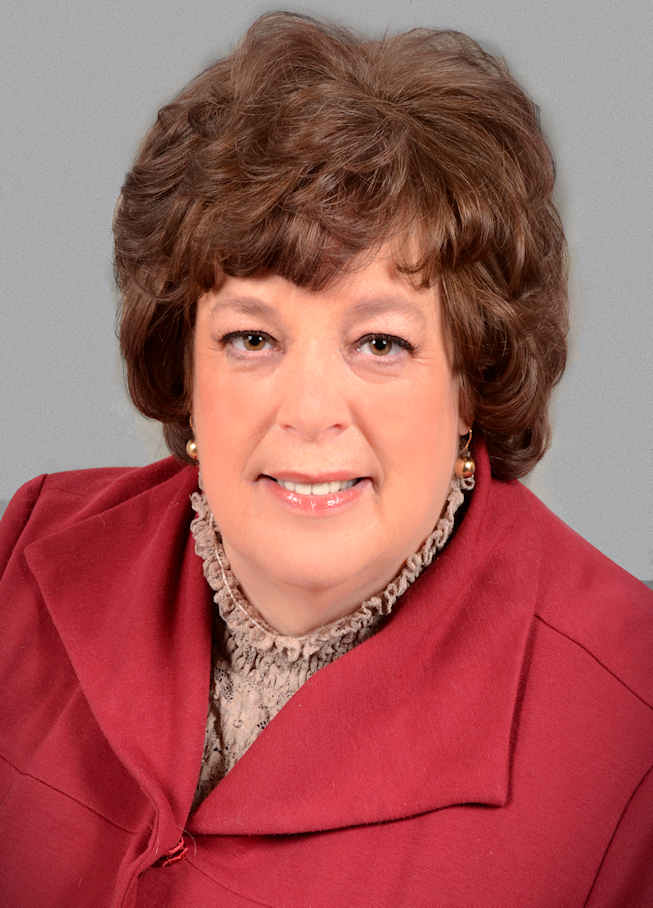 Nancy Landor, RN, MS, CPHQ
Senior Director, Strategic Quality Initiatives, Quality Advocacy, Research and Innovation
HANYS
Nancy Landor's work at HANYS spans the areas of policy, regulatory compliance and education. She has led collaborative initiatives including the four-year statewide Institute for Healthcare Improvement Campaign in New York, the 18-month Teamwork: Achieving Critical Care Excellence initiative, a Crew Resource Management educational series and HANYS' Ventilator-Associated Pneumonia Prevention Project. She is currently working on initiatives to improve diabetes and emergency care, and enhance hospital operations. Ms. Landor began her career as a registered nurse working in acute care medicine, emergency services and discharge planning. She was one of the original members of the American Association of Continuing Care and headed the first two New York state symposia. In 1985, she worked as director of healthcare resources management in a tertiary hospital that provides acute, mental health, nursing home and primary care services. Her responsibilities included quality management, utilization review, case management, social work services, infection control and community-based service programs. She also served as director of quality management for the Northeast and Empire service centers of ValueOptions Inc., the second largest mental health vendor in the United States. Ms. Landor has been active in a number of associations at the local, state and national level. She was involved in committee activity and functions ranging from education and speaking programs to project coordination. She received a bachelor's degree in nursing from Russell Sage College and her master's degree in business at Union College.
Christina Miller-Foster, MPA
Senior Director, Quality and Research Initiatives
HANYS
Christina Miller-Foster is a health policy professional with more than a dozen years of experience. As Senior Director, Quality and Research Initiatives at HANYS, Ms. Miller-Foster provides strategic planning, coordination, development, and execution of the association's state policy priorities related to hospital quality and patient safety. Ms. Miller-Foster also manages a number of initiatives to assist HANYS' members in meeting quality and patient safety goals, including programs focused on antibiotic stewardship, high reliability, and palliative care.
Before joining HANYS in 2012, Ms. Miller-Foster served as Director of Public Policy for the New York State Association of Healthcare Providers, which represents more than 350 offices of certified and licensed home care agencies across the state. She was also previously the Director of Public Affairs for Upper Hudson Planned Parenthood, a community-based health center serving more than 10,000 patients per year in the Capital Region. Her expertise includes state and federal policy analysis, advocacy, communication, and project management.
Ms. Miller-Foster earned a Master's degree in Public Administration from the Rockefeller College of Public Affairs and Policy at the State University of New York at Albany, and a Bachelor of Arts degree in Communication from Marist College in Poughkeepsie, New York.
Kathleen Rauch, RN, MSHQS, BSN, CPHQ
Senior Director, Quality Advocacy, Research, and Innovation
HANYS
Kathleen (Kathy) Rauch has over 15 years of experience in healthcare quality, patient safety, and regulatory and accreditation compliance. While working in the acute care setting, she has served as a lead on initiatives such as adoption of the Just Culture methodology, achieving zero preventable harm, and the implementation of strategies to improve pay-for-performance program performance. Ms. Rauch has been published in the Journal of Healthcare Quality and has served as a presenter at regional conferences where she shared readmission reduction strategies.
As a senior director of HANYS' Quality Advocacy, Research, and Innovation division, Ms. Rauch assists in the formulation of advocacy and education strategies for HANYS' quality agenda; collaborates with HANYS members and advocates on their behalf with regulators and policymakers; and develops collaboratives and other educational resources. Ms. Rauch holds a Master of Science in healthcare quality and safety from Thomas Jefferson University.
Jeremy Segall, MA, RDT, LCAT
Senior Director, System Performance Improvement
NYC Health +Hospitals
Mr. Segall is the Senior Director of System Performance Improvement at NYC Health + Hospitals, the largest municipal public healthcare delivery system in the United States. He governs all enterprise-wide quality improvement projects across the system's eleven acute care hospitals, in support of the organization's strategic plan initiatives. In addition he is assisting the system's Chief Quality Officer is spreading NYC Health + Hospital's Second Victim: Helping Healers Heal program throughout the acute, ambulatory care, post-acute, and correctional health service lines. He is a Licensed Creative Arts Therapist and has been in private practice as an executive, life and career coach for the past ten years integrating drama therapy concepts and his unique goal-directed approach. Jeremy is an appointed academic faculty member at SUNY Downstate Medical Center teaching "Organizational Innovation & Effectiveness" to child psychiatry fellows. He is a certified Lean Management facilitator, TeamSTEPPS Master Trainer, and has published articles on equity in the workplace. Previously, Mr. Segall worked at NYC Health + Hospitals | Kings County in their Lean and Quality Management departments, as well as was an inpatient drama therapist working with adolescent and co-occurring disorder populations. Currently he is the North American Drama Therapy Association's Eastern Region Representative, formerly serving as the organization's Vice President.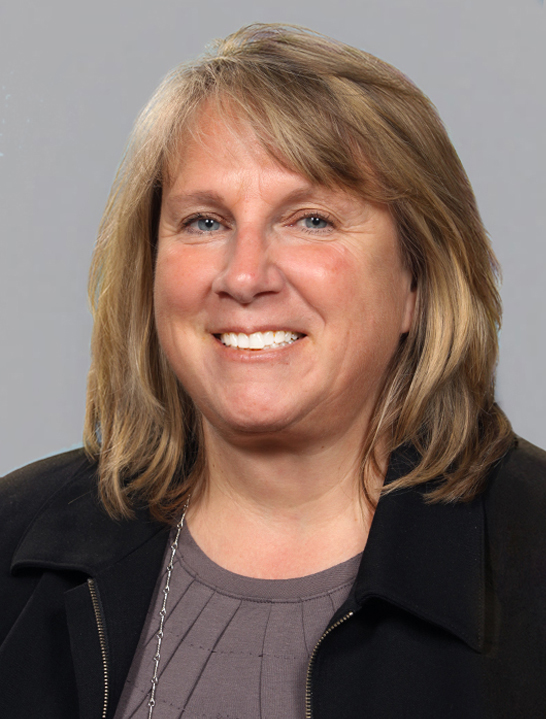 Loretta B. Willis, RN, BSN, CPHQ, CCM
Vice President, Quality Advocacy, Research and Innovation and Post-Acute/Continuing Care
HANYS
Loretta Willis is a healthcare quality leader with more than 35 years of experience who provides strategic direction, planning, coordination and oversight for development and execution of HANYS' quality and patient safety agenda. She is an experienced lead for federal and state grant and contract program oversight and execution. She currently serves as the project lead for HANYS' contract with the New York State Department of Health's Advanced Primary Care practice transformation technical assistance program. She also provides oversight of the Centers for Medicare and Medicaid Services' Hospital Improvement Innovation Network contract and CMS Network of Quality Improvement and Innovation contract. In her eight years at HANYS, Ms. Willis has led several quality improvement initiatives that have resulted in improved, measurable outcomes, including antibiotic stewardship and reduction in early elective deliveries. Before joining HANYS, she held various positions in managed care, including clinical director for case management, utilization management and discharge planning for the Medicare program at WellPoint; clinical director for resource and quality management for the all-payer programs at Kaiser Permanente in New York State; and director of government programs at Capital District Physicians Health Plan. Ms. Willis is a registered nurse.
Cathleen Wright, DNS, RN
Director, Statewide Hospital Quality Improvement
HANYS/New York State Partnership for Patients
As director for the New York State Partnership for Patients, Cathleen Wright ensures the daily and overall effectiveness of all NYSPFP operating systems including project management, education, materials development, broad-based quality improvement activities and member support at the hospital level. She has led project managers and subject matter experts on nursing and bedside safety initiatives, including unit-based safety, hospital-acquired conditions, culture and leadership. Dr. Wright has coached, taught and supported initiatives tailored to the agreed-upon needs of each hospital, applying standard quality, lean and change management tools.
In the roles of vice president of patient care services and chief nursing officer, Dr. Wright established patient satisfaction and service excellence programs that included development of measurement systems, performance standards, employee recognition, staff development, patient safety and patient-centered care, and introduced executive rounding for quality improvement. Her master's and doctoral graduate work focused on organizational climate and patient satisfaction.