Supporting graduate students of the University at Albany School of Public Health
HANYS is proud to support The Adell Y. Smith HANYS Healthcare Leadership Scholarship, graciously established by Adell Y. Smith at the University at Albany to encourage students toward leadership roles, and to promote diversity within healthcare and healthcare policy management.
Meet Adell Y. Smith
Ms. Smith, an executive assistant employed by HANYS since 1988, is grateful for the education she received, as well as the satisfaction derived from professional roles she has held over the years. Approaching the end of her career, she began considering how she could "pay it forward". She chose to support the education of minority students who could someday be leaders in healthcare.
"We need more people of color as role models in healthcare leadership positions," said Ms. Smith. "I was so inspired to see Bea Grause become the first female president of HANYS! I thought, wouldn't it be great if we found an African-American version of her?"
With this in mind, Ms. Smith sought to establish a program to help more African-American students develop careers in healthcare management.
The Scholarship
The Adell Y. Smith HANYS Healthcare Leadership Scholarship will provide financial support for graduate students at the University at Albany School of Public Health.
The scholarship will primarily support African-American female students and students from under-represented populations who are pursuing a career in healthcare/healthcare policy management. The financial need of potential recipients may be considered.
Potential applicants can learn more about the scholarship by visiting the University at Albany Foundation website. The scholarship's first awards will be distributed for the fall 2018 semester.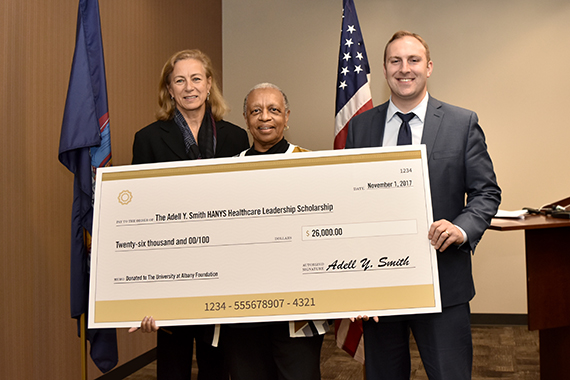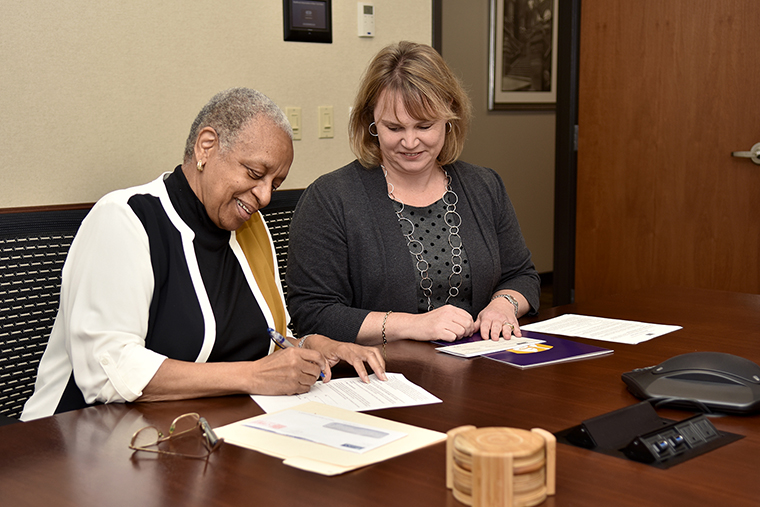 HANYS' Commitment to Diversity
HANYS is honored to join Ms. Smith in her endeavor to boost diversity in the areas of healthcare leadership and policy, and stands committed to increasing diversity within our association and membership through educational offerings, community partners­­hips, and hiring practices.
In addition to making a financial contribution to the scholarship, HANYS is creating a Diversity in Healthcare Leadership internship program to provide real-world work experiences to graduate students from under-represented populations.