About the Series
The seven-session webinar series will be held 11 a.m. – noon the second Wednesday of each month and will guide participants to understand the barriers, bias and social determinants that lead to inequalities in healthcare. Three additional voluntary drop-in sessions will be open for participants to process learning, implementation efforts, challenges and barriers together in an informal setting.
Facilitator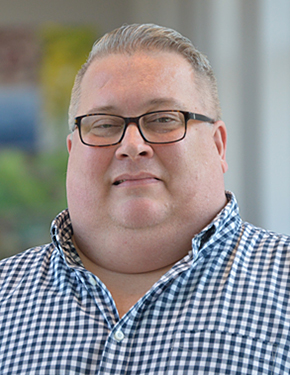 Jim Kinsey, CACPF, CGBC
Vice President, Engagement Strategies and Continuum of Care Services
Planetree International | Language of Caring
Jim Kinsey co-leads the engagement strategies team of Planetree International as they guide clients implementing Planetree's evidence-based person-centered care framework. In addition to his leadership responsibilities, Kinsey also coaches and directs organizations implementing person-centered care. He specializes in complex healthcare system implementation, long-term care environments and other post-acute environments, and is a strong advocate for reducing and eliminating biased care and enhancing the skills of professionals in the field of aging.
Kinsey started in healthcare as a nursing assistant. He then attended nursing school and worked in a variety of settings including high-risk acute care, sub-acute and long-term care. He co-authored Planetree's Long-Term Care Improvement Guide and co-authored and content reviewed Managing the Long-Term Care Facility: Practical Approaches to Providing Quality Care, 1st Edition.
Kinsey believes healthcare is a human right and as such should be available, equitably, to all. His work at Planetree International advances that passion and creates a foundation for making a difference in the lives of many.
Reflection journals will be provided, allowing participants to track their reactions and responses to questions and challenges posed throughout the series. A dedicated MyPlanetree Community will provide a forum for resource-sharing and interactive dialogue. The series will culminate with a discussion of how person-centered techniques and communication can reduce bias and lead to more equitable care.
Continuing Education credits will be offered for nursing and quality professionals.