Faculty
Patti Adelman, EdD, MS Ed, MSW
Vice President, Center for Learning and Innovation
Corporate University for Northwell Health and Physician Leadership Institute
Dr. Patti Adelman is responsible for the assessment, development, implementation and evaluation of organizational and leadership development activities for both clinical and non-clinical team members. In conjunction with senior leadership and others, she plans appropriate interventions to grow organizational effectiveness.
Adelman helped to develop and implement the Physician Leadership Institute, growing it from one to more than 17 consistent programs.
She's responsible for collaborating with physician leadership to identify and develop educational activities for physicians who possess both clinical expertise and substantial leadership abilities. This role grew as a result of the organization's response to the nationwide shift to a more patient-focused and inter-professional and collaborative care model.
The organizational development and learning team is responsible for developing and delivering numerous educational activities related to leadership development, interpersonal skills and communication, as well as change management to all levels of administrative and physician leaders within the organization.
Adelman graduated from the Chief Learning Officer Program, a doctoral program at the University of Pennsylvania, where she obtained her EdD. She obtained her master's in education from the University of Pennsylvania and her master's in social work from New York University. Adelman also holds a bachelor's in psychology from the University of Wisconsin at Madison.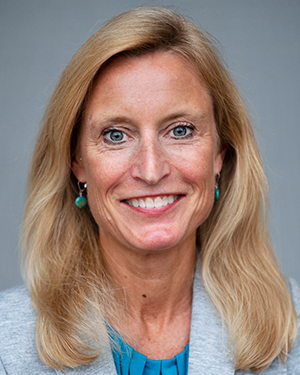 Courtney Burke
Chief Operating and Innovation Officer
HANYS
As chief operating and innovation officer, Courtney Burke oversees all of HANYS' operations and ensures optimal alignment of the Association's various functions – from healthcare policy and advocacy to quality improvement and data analysis.
Burke comes to HANYS with an extensive background in healthcare operations and policy, with a career that has included executive positions in government and the healthcare provider sector.
Most recently, Burke served as senior vice president and chief strategy officer at Albany Medical Center. Before that, she served as New York state's deputy secretary for health. In that role, Burke provided oversight for the state's health and mental hygiene agencies, including the Department of Health, Office of Alcoholism and Substance Abuse Services, the Office for the Aging, Office of the Medicaid Inspector General, Office of Mental Health, Office for People with Developmental Disabilities, Developmental Disabilities Planning Council and the Justice Center.
Burke previously served as commissioner of the New York State Office for People with Developmental Disabilities, an agency of nearly 20,000 employees. Before that, she served as director of the Nelson A. Rockefeller Institute of Government's New York State Health Policy Research Center and as the senior research scientist in the Rockefeller Institute's Health and Medicaid studies program. Before joining the Institute, Burke worked at NYSDOH and as the Senior Policy Analyst at the New York State Office of Advocate for Persons with Disabilities.
She has a master's degree in health policy and management from the School of Public Health, University at Albany, and a bachelor's degree in political science and journalism from the University of Connecticut.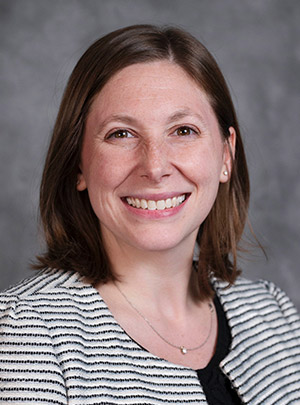 Alyssa Dahl
Senior Director, Advanced Analytics
DataGen
Alyssa Dahl began working in healthcare quality and payment policy in 2012 at DataGen, a subsidiary of HANYS. Dahl has experience conducting research and developing analyses around emerging payment models, comparative efficiency and quality improvement. Dahl leads a team of 10 analysts and business intelligence developers deploying interactive data monitoring platforms and creating custom analytic solutions for more than 50 organizations across the country.
Before joining DataGen, she interned at DOH in the Office of Health Systems Management on Certificate of Need redesign and in the legal affairs division on plaintiff enrollment into the Medical Indemnity Fund. Dahl received a Bachelor of Science in biochemistry from Loyola University Maryland and a Master of Public Health in epidemiology from the State University of New York at Albany.
Erica Dawson, PhD
Director, Nancy and Bob Selander Engineering Leadership Program
Cornell University
Erica Dawson lives by the motto, comfort is overrated. She has pursued her passion for growing courageous leaders for more than 12 years and across six continents — teaching and learning from female pharma scientists, Buddhist monks and nuns, South American judges, engineers and MBA students globally on their quest to become authentic, purpose-driven leaders. Her programs combine academic rigor, personal awareness and reflection and active experimentation pushing personal limitations.
Dawson is the founding Nancy and Bob Selander director of Engineering Leadership Programs at Cornell's College of Engineering. Between earning a PhD in social psychology from Cornell in 2003 and returning in 2012, she was a professor at the Yale School of Management. She also served as the founding executive director of the US-Israel Center for Innovation and Economic Sustainability at UC-San Diego's Rady School of Business, with a mission to foster international collaboration on entrepreneurial and growth-oriented social and tech ventures.
Other areas of expertise include negotiation, women's leadership, decision-making, diversity and inclusion, organizational culture, leadership presence and communication and change leadership.
Patricia R. Flynn
Assistant Vice President, Employee Wellness and EAP
Northwell Health
A leader in influencing programs and initiatives that help organizations create a cost-effective culture of health, Pat Flynn is the assistant vice president for Employee Wellness and EAP at Northwell Health.
Prior to Northwell, Flynn worked at Johnson & Johnson 25 years, beginning as an administrator for the LIVE FOR LIFE employee wellness program and advancing throughout the worksite health and wellness industry, including director of strategic accounts for Johnson & Johnson's wellness and prevention business, where she led the culture of health assessment process with employer customers.
At Northwell Health, Flynn and her team are committed to creating a culture of well-being among the workforce aimed at improving health outcomes and employee engagement. They enrolled more than 50,000 employees on a wellness platform, transformed the food and nutrition available for employees and patients and continue to bring impactful health and wellness programs to Northwell Health. Northwell Health was designated a Healthiest 100 Workplace in 2020 and 2021.
Flynn holds a bachelor's in psychology and a mini- MBA from Rutgers University and completed Harvard Business School's Advanced Management Program.
Flynn is passionate about service, volunteering as an EMT for her local First Aid Squad and church outreach programs.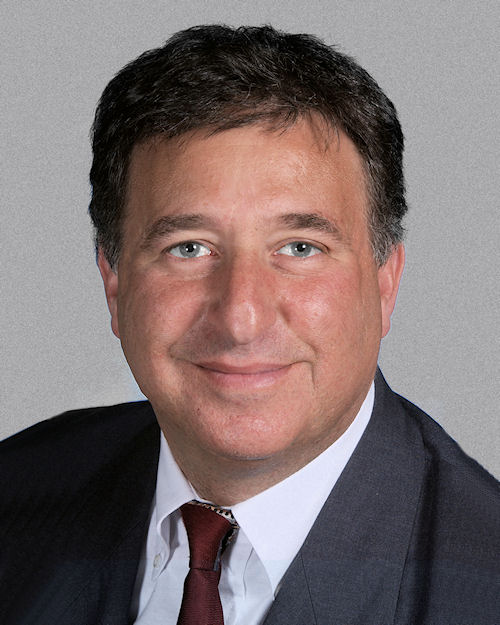 Jeffrey Gold, Esq.
Senior Vice President and Special Counsel, Insurance, Managed Care and Behavioral Health
HANYS
Jeffrey Gold works with the payer community, state and federal regulators and New York state government to address provider issues. He has drafted, negotiated and helped secure major packages of managed care reform legislation that impact external appeals, administrative denials, claims processing and payer practices. He designed HANYS' highly regarded strategies, weapons and tactics programs and coaches hospitals on denials management and contract negotiation strategies.
Before joining HANYS, Gold was special counsel for healthcare to the New York State Attorney General. He served four attorneys general in New York and was the founding bureau chief of New York's Health Care Bureau in 1997. Gold developed his managed care background as a result of overseeing units of the attorney general's office at Helen Hayes Hospital, Roswell Park Cancer Institute and the State University of New York Medical Centers. Before that, he worked at two private law firms in New York City with a focus on civil litigation.
Gold has a bachelor's degree from the University of Pennsylvania and a Juris Doctor degree from Brooklyn Law School.

Steven I. Goldstein
Senior Vice President, University of Rochester Medical Center
President and Chief Executive Officer, Strong Memorial Hospital and Highland Hospital
President, Long-term Care, University of Rochester Medical Center
Steven Goldstein was recently appointed to the NIH Clinical Center Hospital Research Board and is a member of the Accreditation Council of Graduate Medical Education International Board. He recently completed a three-year term on the Accreditation Council of Graduate Medical Education and the AHA Committee on Clinical Leadership, as well as the ACGME's Board Executive Committee. He recently completed a three-year term on the AHA board of directors. During his term, he served as chairman of the AHA Regional Policy Board 2 and was the board liaison to the section for long-term care and rehabilitation, as well as serving as a member of the AHA committee on health reform.
Goldstein received his master's degree from St. Louis University Graduate School of Hospital and Health Care Administration and his bachelor's degree from Utica College of Syracuse University.
Goldstein is a diplomat of the American College of Healthcare Executives.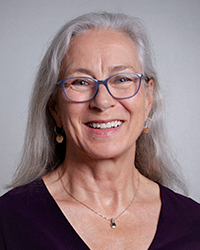 Bea Grause, RN, JD
President
HANYS
Bea Grause began her tenure as president of the Healthcare Association of New York State in 2016, after serving as president and chief executive officer of the Vermont Association of Hospitals and Health Systems for 14 years. In that position, she successfully led Vermont hospitals through a variety of reform initiatives, including the state's single-payer debate, continuously and intentionally building the hospitals' brand as trusted, competent leaders.
Before her work in Vermont, Grause spent 10 years in Washington, D.C., in a variety of positions. She began her D.C. tenure as a legislative assistant; first in the office of Rep. Norman Y. Mineta and then for Rep. Joseph P. Kennedy II. After she left Capitol Hill, Grause simultaneously held senior governmental affairs positions with the Tennessee Hospital Association and Massachusetts Hospital Association. She spent three years working as counsel with the law firm of Foley, Hoag. In this role, she developed tailored legislative and regulatory strategies for many healthcare clients. Grause previously worked as a registered nurse, primarily in the emergency room and intensive care areas at Santa Clara Valley Medical Center of California.
She completed a three-year term (2012 to 2015) as an at-large member of the American Hospital Association board of trustees, including a 2015 term on the AHA Executive and AHA CEO Search Committees. As part of her AHA board responsibilities, she also served as chairman of the AHA Allied Advisory Committee on Medicaid.
Grause earned her Juris Doctorate in 1991. She earned a Bachelor of Science in nursing from Boston College in 1979 and is currently a Fellow of the American College of Healthcare Executives. She is also a 2003 graduate of the Vermont Leadership Institute.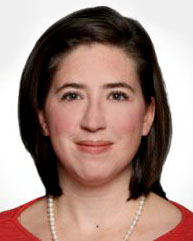 Cara Henley
Senior Consultant
Health Management Associates
A policy expert in insurance, managed care and value-based purchasing, Cara Henley provides leadership and guidance on contracting, strategic planning, implementation and policy. She offers clients detailed knowledge of the marketplace and policy-making environment.
Before joining Health Management Associates, Henley spent more than eight years with HANYS. Prior to that, she worked for the New York State Senate and various law practices.
Henley provides healthcare organizations and other related entities with operational and financial support, including strategic planning, assistance with mergers and affiliations, contracting and reimbursement assistance with particular emphasis on adoption of value-based payment, assistance with regulatory compliance and overall market intelligence. A frequent speaker on topics related to reimbursement, managed care, health reform and policy changes, Henley facilitates education sessions in diverse healthcare settings for both small and large teams, including on complex topics for clinical teams and boards of trustees.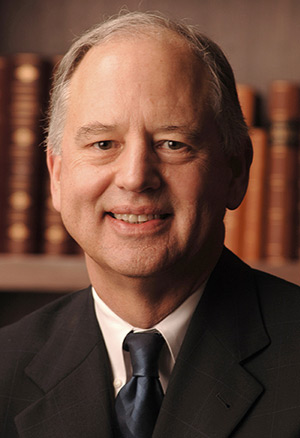 John Huppertz, PhD
Emeritus Professor
Clarkson University Capital Region Campus
Dr. John Huppertz is emeritus professor and chair of the MBA program in healthcare management at the Capital Region campus of Clarkson University.
Before joining Clarkson, Huppertz was managing partner, marketing and research services at Eric Mower and Associates, where he conducted marketing research and served as a strategic marketing consultant for clients in a variety of industries. His research interests focus on customer satisfaction, patient experience, marketing effectiveness, healthcare advertising and the impact of social media on healthcare. His research has been published in leading marketing and healthcare journals including Health Services Research, Journal of Healthcare Management, Journal of Marketing Research and Journal of Retailing.
Huppertz is a visiting professor of healthcare marketing at IESEG School of Management at Lille Catholic University in Paris and Lille, France. He received his bachelor's degree from Xavier University in Cincinnati and his doctorate from Syracuse University.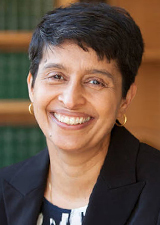 Vrinda Kadiyali, PhD
Director of Graduate Studies, Field of Management, Nicholas H. Noyes Professor of Management and Professor of Marketing and Economics
SC Johnson Graduate School of Management, Cornell University
Vrinda Kadiyali's research is on firms' competitive strategies. She has been published in leading marketing and economics journals, such as Marketing Science, Management Science, Rand Journal of Economics and Journal of Econometrics. She has served on editorial boards and refereed for several leading marketing and economics journals and organizations.
Kadiyali teaches business strategy core in various programs at the SC Johnson Graduate School of Management. Previously, she taught courses on internet marketing, channels of distribution and marketing models and PhD courses.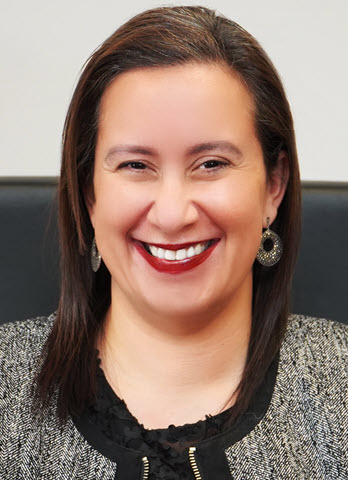 Helen Arteaga Landaverde, MPH
Chief Executive Officer
NYC Health + Hospitals/Elmhurst
Helen Arteaga Landaverde is CEO of NYC Health + Hospitals/Elmhurst, a Level-1 Trauma Center and community hospital serving over 1.2 million people in Queens. She is the former assistant vice president, Queens Network and Executive Initiatives at Urban Health Plan, a network of community health centers located in three boroughs of New York City.
Landaverde is Ecuadorian and a long-time resident of Corona, Queens, and grew up understanding the role that healthcare has on a community. Following the death of her community activist father, she set out to build a health center in her beloved Corona. Working with Our Lady of Sorrows Church and other community leaders, she sought out Paloma Hernandez, the president and CEO of Urban Health Plan, Inc., to make her dream a reality. Together, they opened Plaza del Sol Family Health Center in 2009. Last year, Plaza Del Sol provided care to more than 29,000 patients — regardless of their ability to pay. The health center was dedicated to her father's memory in 2014.
Landaverde has a bachelor's degree from New York University and a Master of Public Health from Columbia University's Mailman School of Public Health. She completed a fellowship with the National Hispana Leadership Institute and Harvard Kennedy School of Government in 2010. In 2016, she was appointed to the NYC Health + Hospitals board of directors and to the NYU alumni board of directors. She is currently completing her doctoral degree at CUNY-School of Public Health and was one of 31 women selected by the New York City Commission on Women's Issues to be featured in NYC Women: Make it Here, Make it Happen, a series highlighting women who made a difference in their communities. Landaverde is a recipient of the Community Impact Award, Humanitarian Award and City of New York American Dreamer Award. In 2021 she was named as one of City and State's Queens Power 100 and as one of Crain's New York Business's Notable Hispanic Leaders and Executives. She was also honored by Queens District Attorney Melinda Katz during Hispanic Heritage Month for her contributions to the community.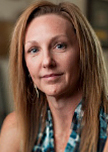 Elizabeth A. "Beta" Mannix, PhD
Ann Whitney Olin Professor of Management
SC Johnson Graduate School of Management, Cornell University
Mannix's research and teaching focuses on effective organizational performance and the factors that make individuals motivated, high-performing leaders and team members. Her work concentrates on principled leadership, creating environments of belonging and inclusion, leading high-performance teams and sustainable organizational change.
Mannix served as the associate dean for executive MBA programs at the SC Johnson College of Business, as well as the director of the Institute for the Social Sciences, and the vice provost for Equity and Inclusion at Cornell University. She is the recipient of Johnson's inaugural EMBA Globe teaching award and the Faculty Research Award. Mannix is a fellow of the American Psychological Society, Society for Organizational Behavior and Academy of Management. She is the author of more than 75 articles and books, and her consulting and executive education reaches executives and major corporations across the globe, working across industries including healthcare, technology, government and consumer products.
Esther Margalit
Associate Vice President of Career and Performance Development
Northwell Health
Esther Margalit's passion is in individual, team and organizational development and she has spent her career devoted to this mission. She has a master's in industrial/organizational psychology and began her career as a management consultant at E. Rogers Associates. She then moved to PepsiCo Organization working in management development focusing on research and development and global concentrate. She then led North America talent management for Avon Products, Inc. Prior to joining Northwell, she led learning and development for Consumer Reports.

John B. McCabe, MD
Professor, Chair Emeritus
Upstate Medical University
Dr. John McCabe served as CEO of Upstate Medical University from 2009 to 2017. McCabe received his medical degree from Upstate Medical College of Medicine in 1979 and completed a residency in emergency medicine at the Wright State University School of Medicine. He joined Wright as an assistant and then associate professor of emergency medicine, where he developed a research program and laboratory for emergency medicine.
In 1987, McCabe joined Upstate Medical University as the associate director of critical care and emergency medicine and went on to become the founding chair of the emergency medicine department. He was instrumental in developing the residency program in emergency medicine at Upstate.
McCabe served as vice president and vice dean for clinical affairs, and in 2009, after serving as emergency medicine department chair, he was appointed CEO for the Upstate Health System.
He served as president of the Ohio Chapter of the American College of Emergency Physicians and held all offices in the national American Colleges of Emergency Physicians, including president. He served as a trustee of the American Board of Emergency Medicine and held all offices within the organization, including president of the board. He was elected to the board of directors and Executive Committee of the American Board of Medical Specialties, and served as board chair.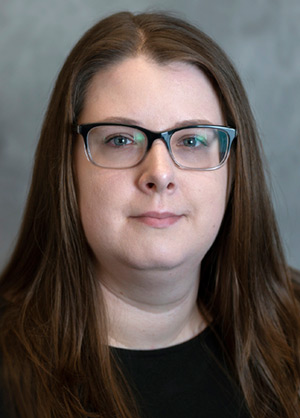 Colleen McVeigh
Senior Healthcare Informatics Analyst
HANYS
Colleen McVeigh works on the data informatics team at HANYS, producing analytics to support members and various divisions within the organization. She focuses on quality improvement and data analytics. She received her bachelor's in business administration and technology management from the State University of New York at Cobleskill and her Master of Business Administration in healthcare administration from Union Graduate College.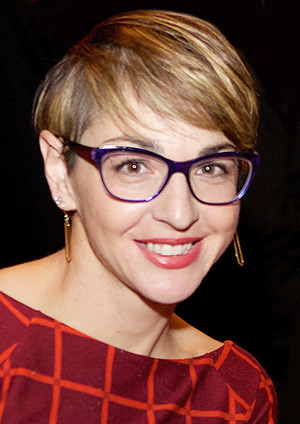 Kristen Mucitelli-Heath
Vice President, Population Health
St. Joseph's Health – Regional Advocacy and Government Affairs, NY
Kristen Mucitelli-Heath's responsibilities at St. Joseph's Health include overseeing system population health management strategy and design, participation in value-based payment models and Medicaid value-based payment and innovation and facilitation of regional system development and affiliations, including the startup of a multi-region Upstate New York Super-CIN. She also leads government relations strategy and advocacy in New York state for St. Joseph's Health and St. Peter's Health Partners.
Before St. Joseph's, Mucitelli-Heath led a policy caucus in the New York State Senate, served as chief of staff to two commissioners at Empire State Development Corporation and served two New York state governors in various roles. She also served as an executive on loan to develop the regional Performing Provider System under the Delivery System Reform Incentive Payment program.
Mucitelli-Heath serves on the boards of the St. Joseph's clinically integrated network, Rome Memorial Hospital, PACE of Central New York, the Concordia Healthcare Network Super CIN and the Plaza Corporation.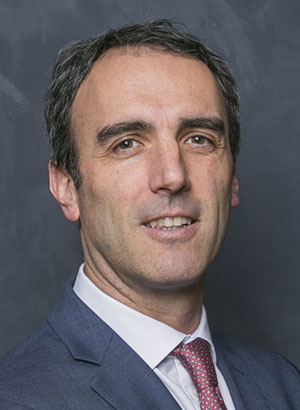 Drew David Pascarella
Associate Dean for MBA Programs, Rempe Wilson Distinguished Lecturer and Senior Lecturer of Finance
SC Johnson Graduate School of Management, Cornell University
As associate dean for MBA programs, Drew Pascarella is responsible for curriculum, admissions, placement, student services, leadership programs and diversity and inclusion initiatives for Johnson's residential MBA programs. He also leads investment banking immersion at Johnson.
Pascarella founded Johnson's Fintech Intensive, delivered at the Cornell Tech campus each spring. In addition, he has taught core finance, mergers and acquisitions, investment banking essentials and lectures in finance. He is also heavily involved with executive education initiatives, working with global corporate clients on finance hard skills and Fintech training. He was the 2014 recipient of the Class of 1992 Apple Award for Teaching Excellence.
Prior to Johnson, Pascarella spent 15 years working at bulge bracket investment banks. He has advised clients on over $35 billion of merger and acquisition transactions and led equity, convertible and debt financing transactions totaling over $9 billion in proceeds. Most recently, Pascarella was a director in the Technology Investment Banking group at Citi. Notable transactions include the formation of Nokia Siemens Networks, Nokia's $8.1 billion acquisition of NAVTEQ and associated €1.75 billion debt IPO, Andrew Corporation's $2.6 billion sale to Commscope, Lucent's $1.62 billion convertible bond offering and the sale of multiple private businesses to Cisco. While at Citi, Pascarella was an active participant in the Investment Banking Associate Training Program, developing and delivering hard and soft skills courses. Prior to joining Citi, he was a technology project manager at Goldman Sachs, where he led the design, development, implementation and support of global trading technology systems.
In addition to his duties at Johnson, Pascarella is managing director and head of East Coast Banking at Vista Point Advisors.
Pascarella holds an MBA from Cornell University and a BBA in computer information systems from James Madison University. He was the class co-president and a Fried Fellow at Cornell.
Nancy Pratt, RN, MSN
Senior Vice President, Clinical Product Design
Clincomp, Intl.
A healthcare industry veteran with a focus on driving operational improvement and effective information technology strategies, Nancy Pratt now spearheads the next generation of innovation as senior vice president, clinical product design, at Clinicomp, Intl.
Pratt is committed to transforming healthcare by optimizing operational effectiveness, product development and patient safety internally and externally with clients and patients.
An American Society of Quality Certified Six Sigma Black Belt, she recently served as chief operating officer for AirStrip, a mobile healthcare information technology company. She previously served as senior vice president, chief quality and safety officer, at St. Joseph Health and as senior vice president, clinical effectiveness, at Sharp HealthCare in San Diego and led the initiative that resulted in Sharp HealthCare receiving the 2007 National Malcolm Baldrige Quality Award.
An experienced manager in cardiovascular care and trauma, Pratt has more than 20 years of experience as a critical care nurse in a variety of settings. A retired U.S. Naval Reserve Lieutenant Commander, she began her career in the Nurse Corps and led cardiovascular and trauma operating areas at the Medical University of South Carolina and Sentara Health Care.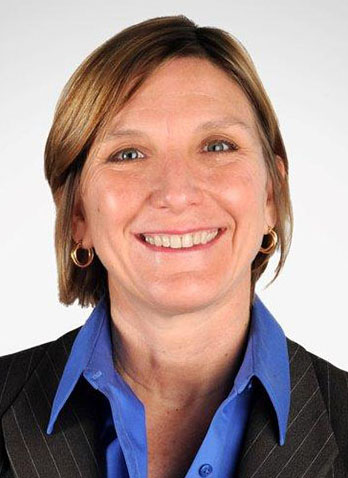 Kathleen Rauch, RN, MSHQS, BSN, CPHQ
Vice President, Quality Advocacy, Research and Innovation and Post-acute and Continuing Care
HANYS
Kathleen Rauch has more than 20 years of experience in healthcare quality, patient safety and regulatory and accreditation compliance. Working in the acute care setting, she has served as a lead on initiatives for adopting the Just Culture methodology, achieving zero preventable harm and implementing strategies to improve performance on value-based payment programs. Rauch has been published in Journal of Healthcare Quality and has served as a presenter at regional conferences where she shared readmission reduction strategies.
As vice president of HANYS' Quality Advocacy, Research and Innovation division, Rauch provides strategic direction, planning, coordination and oversight for the development and execution of HANYS' quality and patient safety agenda. She oversees numerous quality improvement grant projects, directs the formulation of advocacy and education strategies for HANYS' quality agenda, collaborates with HANYS members, advocates on their behalf with regulators and policymakers and develops collaboratives and other educational resources. She holds a Master of Science in healthcare quality and safety from Thomas Jefferson University.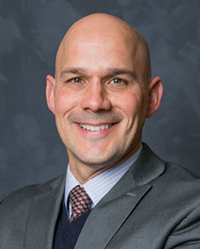 Stephen Sauer, PhD
Senior Lecturer
SC Johnson Graduate School of Management, Cornell University
Stephen Sauer's research and teaching focus on leadership, team processes, entrepreneurship and status and diversity in management. His work has been published in a number of academic journals, including Leadership Quarterly, Organization Science, Journal of Applied Psychology and Human Resource Management. His research has also been featured in a variety of mainstream media outlets, including The Wall Street Journal, Harvard Business Review, Forbes.com and USA Today.
Sauer's teaching experience includes courses in leadership, strategy, negotiations and organizational behavior at the undergraduate and graduate levels. He has extensive experience leading executive education workshops and seminars for a number of major corporations. He is also an entrepreneur in residence at Cornell's Center for Regional Economic Advancement and Rev: Ithaca Startup Works and is a member of the teaching team for the NSF Innovation Corps national program.
Sauer graduated with a Doctorate in management and organizational behavior from Cornell University, where he also earned an MBA and a master's in business and policy administration. He also holds a bachelor's degree in aeronautical engineering from Rensselaer Polytechnic Institute. Prior to embarking on an academic career, he worked as an organizational change consultant and plant manager, after serving for seven years as an armored cavalry officer in the US Army.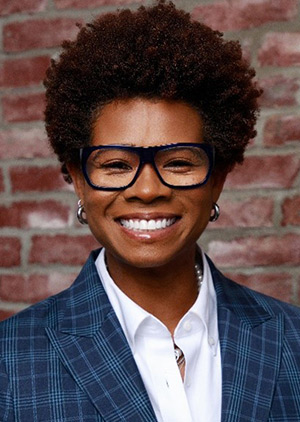 Sandra Scott, MD
Executive Director
Brookdale Hospital Medical Center
Dr. Sandra R. Scott is the first woman and African American executive director at One Brooklyn Health Brookdale Hospital Medical Center.
Scott is a recognized physician, leader and educator, and a graduate of Louisiana State University and Baylor College of Medicine. She completed her emergency medicine residency at Boston Medical Center. Scott served as chief of service for EM at Rutgers' NJMS and chair of EM at Lincoln Medical Center. She brings a fresh perspective to improving healthcare services for the communities in east and central Brooklyn.
Prior to her appointment as executive director, Scott served as Brookdale's chair of emergency medicine beginning in 2018. In September 2020, she was named chair of emergency medicine for One Brooklyn Health.
Scott looks forward to expanding access, cultivating outstanding talent and advancing programs of excellence to improve healthcare outcomes, financial performance and operational efficiency.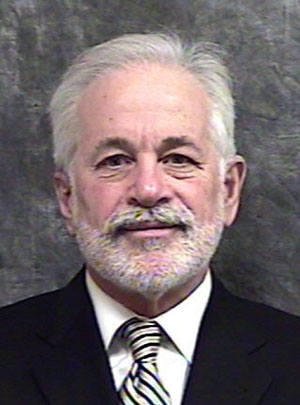 Joseph M. Tasse, FACHE
Vice President, Process Improvement, Custom Learning Systems
Lecturer, Executive-in-residence, Cornell University, Sloan Program in Health Administration
Joseph M. Tasse specializes in hospital and nonprofit financial recovery and CEO assignments. He has been a leader in acute, emergency, ambulatory care and nonprofit operations for over 35 years. During the height of the pandemic, Tasse served as interim CEO of Southwest Solutions, an integrated community services organization that provides housing, homelessness support, loans, veterans' services, workforce development, job training and mental health counseling. He led the organization in its attainment of a Certified Community Behavioral Health Clinic Award by the Substance Abuse and Mental Health Services Administration and an 18-month recovery from a significant operating loss to profitability and the restructuring of its governance of four 501.c.3 corporations.
Previously, Tasse served as interim CEO for hospitals in Ohio and Colorado. He is also an executive consultant with Custom Learning Systems, helping healthcare providers improve patient and client satisfaction, employee engagement, HCAHPS scores and LEAN process improvement. He is an executive-in-residence for the Executive Master in Health Administration program at Cornell University and served in a two-year assignment as executive-in-residence for the Sloan Program in Health Administration at Cornell. He served as president of the ambulatory network for the Ascension St. John Providence Health System. His previous roles include president of the 535-bed Ascension St. John Macomb-Oakland Hospital that was formed with the merger of two hospitals — a merger that he led as hospital president. Prior to that, he served as chief administrative officer of Beaumont Hospital and senior associate administrator of clinical and professional services at University of Cincinnati Hospital.
Tasse received his bachelor's in finance from John Carroll University and his master's in business administration from The Johnson School at Cornell University where he simultaneously completed the requirements for a certificate in hospital and health services administration from the Sloan Program in Health Administration. He completed a management fellowship program at New York University on a grant from the Pew Charitable Trusts in conjunction with the National Association of Public Hospitals. He is a Fellow in the American College of Healthcare Executives and past ACHE regent for the state of Michigan. He is past president of the Midwest Chapter of the American College of Healthcare Executives.