Speakers
Donald N. Boyd
Executive Vice President, Business Development and Affiliations
Kaleida Health
Donald Boyd leads Kaleida Health's growth initiatives, including mergers and acquisitions, joint ventures, physician alignment, and the introduction of new service lines. He is also responsible for the integration of the new affiliate hospitals joining Kaleida Health, and he pursues other business development opportunities throughout the Western New York region.
Before being appointed to his current position in 2016, he was Senior Vice President for Business Development, leading Kaleida Health's growth initiatives, including the development of the Global Vascular Institute and the integration of the Buffalo General and Millard Fillmore Gates Circle hospitals. He assisted in the coordination of physician alignment opportunities and in the implementation of the professional steering committee recommendations for Great Lakes Health, Erie County Medical Center, and Kaleida Health.
He joined DeGraff Memorial Hospital in 1997 as the Director of Performance Management and was promoted to Kaleida's Manager of Quality Improvement. He served as the Director of Ambulatory Services for Kaleida from 2002 until 2004 when he was promoted to the role of Vice President of Ambulatory Services and Business Development. In August 2006, he assumed his new role as President of the Millard Fillmore Gates Hospitals, where he helped lead the hospital's growth. Don is a graduate of the State University of New York at Buffalo, where he received Master's degree in Business Administration.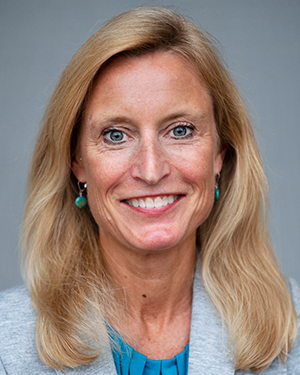 Courtney Burke
Chief Operating Officer
HANYS
As Chief Operating Officer, Courtney Burke oversees all of HANYS' operations and ensures optimal alignment of the Association's various functions—from healthcare policy and advocacy to quality improvement and data analysis.
Ms. Burke comes to HANYS with an extensive background in healthcare operations and policy, with a career that has included executive positions in government and the healthcare provider sector.
Most recently, Ms. Burke served as Senior Vice President and Chief Strategy Officer at Albany Medical Center. Before that, she served as New York State's Deputy Secretary for Health. In that role, Ms. Burke provided oversight for the state's health and mental hygiene agencies, including the Department of Health, Office of Alcoholism and Substance Abuse Services, the Office for the Aging, Office of the Medicaid Inspector General, Office of Mental Health, Office for People with Developmental Disabilities, Developmental Disabilities Planning Council, and the Justice Center.
Ms. Burke previously served as Commissioner of the New York State Office for People with Developmental Disabilities, an agency of nearly 20,000 employees. Before that, she served as Director of The Nelson A. Rockefeller Institute of Government's New York State Health Policy Research Center, and as the senior research scientist in the Rockefeller Institute's Health and Medicaid studies program. Before joining the Institute, Ms. Burke worked at the New York State Department of Health and as the Senior Policy Analyst at the New York State Office of Advocate for Persons with Disabilities.
She has a Master's degree in Health Policy and Management from the School of Public Health, University at Albany, and a Bachelor's degree in Political Science and Journalism from the University of Connecticut.
Joan Cusack-McGuirk
President and Chief Executive Officer
St. Luke's Cornwall Hospital
Joan Cusack-McGuirk has 40+ years of experience in the healthcare field, serving more than 30 years at St. Luke's Cornwall Hospital (SLCH). She was instrumental in finalizing the partnership between SLCH and the Montefiore Health System (MHS), which was announced early 2016. Since that time, she has worked to integrate SLCH into MHS, a robust academic health system and a national leader in transforming health care to improve access, quality, and experience of care.
Earlier in her role as Senior Vice President and Chief Nursing Officer at SLCH, she was responsible for the successful integration of two divergent patient care cultures into a singular care model. Ms. Cusack-McGuirk was promoted to Interim President and Chief Executive Officer and soon after was appointed to permanent President and Chief Executive Officer of SLCH. Under Ms. Cusack-McGuirk's leadership, SLCH has earned numerous awards and accreditations.
Ms. Cusack-McGuirk is an active member of the community, participating in local, regional, and state organizations including HANYS, Greater New York Hospital Association, Northern Metropolitan Hospital Association, Patterns for Progress, Orange County Chamber of Commerce, Orange County Citizen's Foundation, New York Organization of Nurse Executives and Leaders, SUNY Orange Bridges Program, Newburgh Armory, and Rotary Club of Greater Newburgh.
Ms. Cusack-McGuirk graduated as a registered nurse from St. Vincent's Hospital and Medical Center in New York City, received her Bachelor of Science in Nursing degree from SUNY New Paltz, earned a Master's degree at New York University, and is a graduate of the University of Pennsylvania Wharton's School Fellow Program.
Maureen Doran, MBA, MS
Vice President, Integrated Care Network
Center for Regional Healthcare Innovation
Maureen Doran is responsible for working with key stakeholders across the Westchester Medical Center Health Network (WMCHealth) Performing Provider System to develop and implement a regional integrated care network in the Hudson Valley. This network collaborates to achieve Delivery System Reform Incentive Payment (DSRIP) goals while facilitating value-based contracting and population health strategies for WMCHealth.
Maureen has 25 years of experience in strategic business planning, network development, physician-hospital integration, and the management of medical groups. Her background also includes experience in consulting, ambulatory care, and managed care in New York City hospital systems and academic medical centers throughout New York, New Jersey, and Connecticut.
Brandon Edwards
Founder and Chief Executive Officer
ReviveHealth
As founder and CEO of ReviveHealth, Brandon Edwards brings 25 years of experience in healthcare and integrated marketing, with a special expertise in issues management and the complexities inherent in the business of healthcare.
Before starting ReviveHealth, Brandon served for eight years as president and chief operating officer of a large, national agency where he led the growth and development of its healthcare practice. Prior to that, he oversaw crisis communication for Tenet Healthcare's 116 hospitals in 19 states and served as part of Tenet's Corporate Strategy and Venture Group, which managed the corporate venture fund and analyzed large strategy opportunities.
Brandon earned his Master of Business Administration degree from UCLA's Anderson School and is a featured speaker for public relations and marketing trade groups, as well as healthcare industry organizations. He was listed in PRWeek's Global Power Book in 2015 and 2016, reserved for the most influential marketing professionals around the world.
Richard P. Falivena, DO, MPH
Chief Medical and Physician Integration Officer
Saratoga Hospital
Dr. Falivena has worked as Saratoga Hospital's Chief Medical and Physician Integration Officer since 2013. Before joining Saratoga Hospital, he worked at Cape Regional Medical Center in Cape May Court House, New Jersey, where he served as Vice President of Medical Affairs and President of Cape Regional Physicians Associates. His medical career includes 15 years as a general surgeon on Long Island. For the last five of those years, Dr. Falivena served as Chairman of the Department of Surgery at Massapequa General Hospital. He also has served as Chief Medical Officer of Brunswick Medical Center in Amityville, New York.
Dr. Falivena has a Bachelor's degree from Alfred University in New York, a Doctor of Osteopathic Medicine degree from Des Moines University College of Osteopathic Medicine in Iowa, and a Master of Public Health in Healthcare Administration from the Mailman School of Public Health of Columbia University in New York. He is a fellow of the American College of Osteopathic Surgeons.
Arthur Gianelli
President
Mount Sinai St. Luke's
Arthur Gianelli is President of Mount Sinai St. Luke's, one of seven hospitals that comprise the Mount Sinai Health System in New York City. Mr. Gianelli is also President of the Mount Sinai Performing Provider System and a Special Advisor for Medicaid Strategy to the President and Chief Executive Officer of the Mount Sinai Health System. Mr. Gianelli has been with the Mount Sinai Health System since February 2014.
From 2006 through 2014, Mr. Gianelli served as President and Chief Executive Officer of NuHealth, a public benefit corporation based in Nassau County, New York, that runs Nassau University Medical Center, a nursing home, and co-operates the Long Island FQHC, Inc. Under Mr. Gianelli's leadership, NuHealth earned accolades for stabilizing its finances, improving quality of care and patient outcomes, and modernizing and expanding its services and facilities.
Before joining NuHealth, Mr. Gianelli was Deputy County Executive for Budget and Finance for Nassau County, and Director of Operations for the Town of North Hempstead. He was responsible for shepherding major fiscal turnarounds in both municipalities.
Mr. Gianelli currently serves on the Board of Directors of Island Harvest, the Citizens Budget Commission of New York, Health Leads, HealthIx, Healthcare Leaders of New York, and Mount Sinai Health Partners IPA. He previously served on the Executive Committees of Healthfirst and America's Essential Hospitals, and he was a member or Regional Policy Board 2 of the American Hospital Association.
Mr. Gianelli earned a Bachelor's degree in History from St. John's University, a Master of Arts degree in Political Science from Brown University, a Master in Business Administration degree from Dowling College, and a Master in Public Health degree from Columbia University.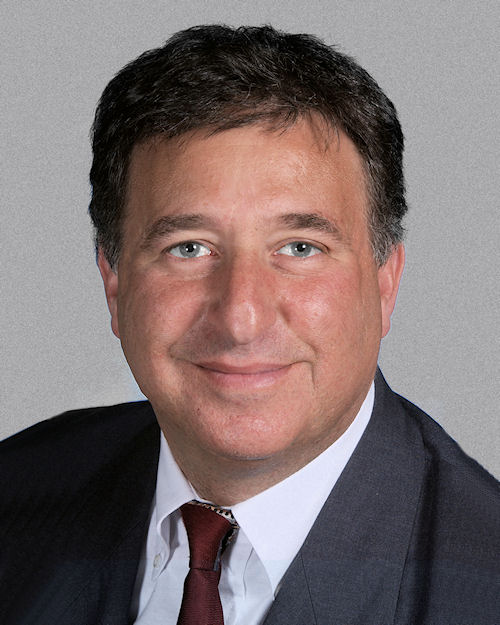 Jeffrey Gold, Esq.
Senior Vice President and Special Counsel, Insurance and Managed Care
Healthcare Association of New York State
Jeff Gold works with the payer community, state and federal regulators, and New York State government to address provider issues related to managed care. Mr. Gold has drafted, negotiated, and helped secure major packages of managed care reform legislation that impact external appeals, administrative denials, claims processing, and payer practices. He designed HANYS' highly regarded Managed Care SWAT Training program and coaches hospitals on claims denial management and contract negotiation. Before joining HANYS in 2000, Mr. Gold was Special Counsel for Health Care to the New York State Attorney General. Mr. Gold served four Attorneys General in New York and was the founding Chief of New York's Health Care Bureau. Previously, he worked at two private law firms in New York City, with a focus on civil litigation. Mr. Gold has a Bachelor of Arts degree from the University of Pennsylvania and a Juris Doctor degree from Brooklyn Law School.
Robert Gollhofer, DBA, MBA, MSHA
Network Vice President of Operational Excellence
Bassett Healthcare Network
Robert Gollhofer, a certified Lean Six Sigma master black belt, is working closely with executive leaders at Bassett Medical Center, Bassett Medical Group, affiliate hospitals, and the Columbia-Bassett Medical School Program to deploy the Bassett Operating System and Lean Six Sigma (LSS) program.
He has formalized LSS deployment network-wide and provides LSS training to frontline employees. His team's initial focus was on four major end-to-end clinical processes: perioperative services and emergency department, inpatient, and ambulatory flow. Additionally, he has begun implementing a hospital-wide visual management system.
Dr. Gollhofer has extensive experience in clinical and operational healthcare roles. Most recently, he worked at CALIBRE Systems in Washington, D.C., where he was Vice President of Business Transformation, and he has done extensive work with the Department of Defense. Before his work at CALIBRE, Dr. Gollhofer was employed by IBM Watson and Electronic Data Systems, where he held Lean Six Sigma roles. He began his career as a laboratory medical technologist at Quest Diagnostics.
He obtained his undergraduate degree in medical technology from Marist College, holds Master's degrees in both Business Administration and Healthcare Administration from the University of Maryland, and earned a Doctorate degree in Business Administration/Data Analytics from Capella University.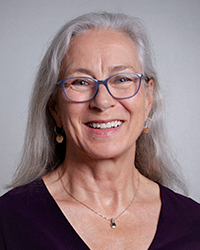 M. Beatrice Grause, RN, JD
President
HANYS
Bea Grause began her tenure as President of the Healthcare Association of New York State (HANYS) on July 1, 2016 after serving as President and Chief Executive Officer of the Vermont Association of Hospitals and Health Systems for 14 years. In that position, she successfully led Vermont hospitals through a variety of reform initiatives, including the state's single-payer debate, continuously and intentionally building the hospitals' brand as trusted, competent leaders.
Bea recently completed a three-year term (2012 to 2015) as an at-large member of the American Hospital Association (AHA) Board of Trustees, including a 2015 term on the AHA Executive and AHA CEO Search Committees. As part of her AHA Board responsibilities, she also served as chairperson of the AHA Allied Advisory Committee on Medicaid.
Before moving to Vermont, Bea worked for ten years in Washington D.C. in a variety of positions. She began her D.C. tenure as a Legislative Assistant; first in the Office of U.S. Representative Norman Y. Mineta and then for U.S. Representative Joseph P. Kennedy II. After she left Capitol Hill, Bea simultaneously held senior governmental affairs positions with the Tennessee Hospital Association and Massachusetts Hospital Association. She spent the last three years working as counsel with the law firm of Foley Hoag. In this role, she developed tailored legislative and regulatory strategies for many healthcare clients.
Before coming to Washington D.C., Bea spent ten years in California. She worked as a registered nurse, primarily in the emergency room and intensive care areas at Santa Clara Valley of California. During this time, she earned her Juris Doctorate in 1991 from Santa Clara University School of Law.
Bea earned a Bachelor of Science in Nursing from Boston College in 1979 and is currently a Fellow of the American College of Healthcare Executives. She is also a 2003 graduate of the Vermont Leadership Institute.
Al Hammonds
Executive Director
Millennium Collaborative Care
Al Hammonds oversees a staff of 35 working to collaborate and partner with physicians, healthcare providers, and community-based organizations on the implementation of 11 Delivery System Reform Incentive Payment (DSRIP) program initiatives designed by Millennium Collaborative Care to positively impact Medicaid patients across Western New York's eight counties (Allegany, Cattaraugus, Chautauqua, Erie, Genesee, Niagara, Orleans, and Wyoming).
Before joining Millennium, he served as chief operating officer at the Community Health Center of Buffalo, a federally qualified health center that provides primary, dental, and behavioral health services. In this leadership role, Al's responsibilities included directing and managing all day-to-day operations of a health center serving 15,000 patients, many from the Medicaid population, at locations in Buffalo, Niagara Falls, and Lockport, New York.
Before that, he was the University at Buffalo's Assistant Director of Outreach for the Office of Economic Development. He previously served as Deputy County Executive for Erie County, and was a Senior Project Director at the Center for Industrial Effectiveness at the University at Buffalo. A certified Six Sigma Black Belt practitioner, he also served as an Adjunct Professor for the Empire State College FORUM Management Program.
He received a degree in industrial management and industrial engineering from Purdue University and graduated from the UCLA/Johnson & Johnson Health Care Executive Management Program.
Sheila K. Kee
Executive Vice President and Chief Operating Officer
Niagara Falls Memorial Medical Center
Sheila Kee has a unique blend of experience in finance, public policy, and healthcare. Ms. Kee began her career in public service as Chief of Staff of the Erie County Legislature, where she oversaw legislative victories that still guide Erie County government today. Ms. Kee served as Director of Budget and Management for Erie County government for ten years and was President of the New York State Association of Counties' Budget Officers Association. She gained experience in regulatory affairs during her public service as Associate Commissioner of the New York State Department of Health.
Ms. Kee entered healthcare at the mid-point of her career, rising to the ranks of Chief Executive Officer of Erie County Medical Center, Chief Executive Officer of the Community Healthcare Association of New York, and Chief Executive Officer of the former Sheehan Memorial Hospital.
For the past eight years, Ms. Kee has served as Executive Vice President and Chief Operating Officer of Niagara Falls Memorial Medical Center, where she has designed and implemented initiatives to transform the medical center into a center for community health. Mostly recently, Ms. Kee has worked to improve services to and control hospital utilization by people with complex medical, behavioral health, and social issues. Sheila has spearheaded Delivery System Reform Incentive Payment (DSRIP) projects in Niagara County for Millennium Collaborative Care, a Performing Provider System serving Western New York.
Steve Kreiser, MBA
Partner
Press Ganey Strategic Consulting Group
Steve Kreiser is a Partner with the Press Ganey Strategic Consulting Group, specializing in safety and high reliability. Steve has more than 30 years of experience improving safety and reliability in naval operations, military and commercial aviation, and healthcare. During his nine years at HPI, he has worked with more than 100 hospitals and 1,000 outpatient facilities to improve patient safety, organizational culture, leadership accountability, cause analysis, and peer review. On average, his clients have achieved an 80% reduction in preventable serious safety events, with associated improvement in quality outcomes, safety culture survey domains, experience of care indicators, and financial savings. Additionally, he has worked with a number of academic medical institutions to improve cultural indicators while reinforcing a commitment to patient safety and reliability among academic medical staff faculty.
Before joining Press Ganey in 2008, Steve was a naval officer and F/A-18 pilot, retiring as a Commander with 21 years of leadership and management experience. He has completed more than 3,500 flight hours and 720 carrier landings, including combat missions in Iraq, Bosnia, and Afghanistan. During his military career, he served on aircraft mishap investigation boards and human factors councils tasked with discovering root causes for aviation mishaps and associated human errors. He has a unique background and perspective on team training and integration from his commercial airline experience as a first officer with United Airlines, where he worked extensively in the area of crew resource management. Steve holds a Master of Business Administration degree from the University of Maryland and a Bachelor of Science degree in aerospace engineering from the University of Virginia.
Michelle LeBeau, RN, MHRM
President and Chief Operating Officer, The University of Vermont Health Network-Champlain Valley Physicians Hospital
President, Alice Hyde Medical Center
Michelle LeBeau has been a member of the CVPH executive team for seven years, previously serving as Chief Operating Officer and Vice President of Human Resources. In those roles, Michelle championed significant initiatives including building an organizational culture that celebrates accountability, teamwork, and professional growth. She was also instrumental in the development of a blended executive leadership team that now serves AHMC and CVPH―both affiliates of the University of Vermont Health Network.
Michelle first joined CVPH as a critical care nurse. Early in her career, she served as a Home Health Administrator for Home Medical of America, and at CVPH she held several positions in human resources before becoming the executive leader of that division in 2012.
She and her family have a long history with healthcare in the North Country. Her late grandfather, A.B. Degrandpre, MD, was a well-known and respected general surgeon in the community, practicing for 56 years at the Plattsburgh hospital.
She earned her Nursing degree from Clinton Community College, and a Bachelor of Science degree in Business Administration and Master's degree in Human Resources from Walden University.
Dennis P. McKenna, MD
Senior Vice President and System Chief Medical Officer, Associate Dean for Clinical Affairs
Albany Medical Center
Dr. Dennis P. McKenna is board certified in emergency medicine. He received his medical degree from Albany Medical College and completed his residency at Albany Medical Center Hospital. Dr. McKenna served as an intern at the National Naval Medical Center in Bethesda, and also served as battalion surgeon in the United States Marine Corps with deployments to Somalia, Haiti, Cuba, and Iraq. In addition to overseeing the administration of the office of the Medical Director and the work of the associate medical directors, Dr. McKenna manages the departments of Quality, Epidemiology, Medical Staff Credentialing, Emergency Management, Clinical Documentation Improvement, Clinical Informatics, and Employee Health Services.
Duane Miller, LCSW
Vice President, Behavioral Health
St. Mary's Healthcare
Duane Miller oversees a full continuum of behavioral health services at St. Mary's Healthcare, including inpatient psychiatry, inpatient addiction rehabilitation, and more than 30 outpatient programs in addiction and/or mental health. In total, he has 27 years of service in the behavioral health division of St. Mary's in both clinical and leadership roles, beginning as an aide on the inpatient psychiatric unit. He holds a Bachelor of Science degree in Policy Analysis from Cornell University and a Master's degree in Social Work from the State University of New York at Albany.
Nikhil Natarajan
Deputy Director
New York State Office of Emergency Management
Nikhil Natarajan oversees field operations at the New York State Office of Emergency Management, but has also managed programs in planning, training and exercise, and radiological emergency preparedness. He previously served in multiple roles at the New York State Department of Health's Office of Health Emergency Preparedness, including as Deputy Director, Associate Director, and Strategic National Stockpile Coordinator. Before that, Nikhil was the Paramedic Program Coordinator and Emergency Management Instructor at the State University of New York at Ulster.
He has spent almost two decades serving as a volunteer firefighter and a decade working as a paramedic, including serving in various supervisory and instructional roles. He has spoken regularly at local, state, and national conferences and served on various state and national committees.
Nikhil received his degree in Individual Studies and Health Services Administration from the State University of New York Empire State College, and a National Preparedness Leadership Initiative Certification from the Harvard University Kennedy School of Government.
William F. Pelgrin, Esq.
Co-Founder and Partner; Global Strategic Advisor, and Chair
CyberWA; Global Cyber Alliance
William Pelgrin chairs the Global Cyber Alliance, a not-for-profit organization dedicated to improving cybersecurity for the greater good by collaborating to identify top cyber risks, collect data on the risks, identify solutions, build teams to execute the solutions, and then measure success. Mr. Pelgrin is also Co-Founder and Partner CyberWA, Inc., which helps protect corporate executives, celebrities, politicians, and other high-value individuals from successful cyber attacks.
He served as Director and Chief Cyber Security Officer for the New York State Office of Cyber Security and Critical Infrastructure Coordination from 2002 to 2010, where Mr. Pelgrin was responsible for directing New York State's efforts regarding cyber readiness and resilience, and geographic information technologies, especially in emergencies. From 1997 to 2002, Mr. Pelgrin served as Director, New York State Office for Technology.
He served as Executive Deputy Director and Chief Counsel, New York State Office for Technology from 1996 to 1997. Before that, he served for two years as Executive Deputy Director, New York State Division for Youth. In the 1980s and early 1990s, he held positions as General Counsel for state agencies including General and Internal Audit and Control, New York State Division for Youth, and New York State Commission of Correction.
From 2010 to 2015, he was President and Chief Executive Officer, Center for Internet Security, an international nonprofit organization focused on enhancing the cyber security readiness and response of public and private sector entities. In 2015, Mr. Pelgrin was appointed to serve as a member of the Center for Strategic and International Studies (CSIS) Commission on Cyber Security to brief the President of the United States on critical cybersecurity issues. Mr. Pelgrin established the Multi-State Information Sharing and Analysis Center in 2003 to enhance collaboration across states to better prevent, detect, respond to, and recover from cyber incidents. He currently serves as Co-Chair and Advisory Board Member of Governor Cuomo's Cyber Security Advisory Board.
He received his law degree from Albany Law School and his Bachelor of Arts degree in History/Political Science from Union College.
Jake Poore
President and Chief Experience Officer
Integrated Loyalty Systems
Jake Poore spends most of his time in the trenches of healthcare, working side by side with clinical and non-clinical teams on every step of the patient experience. You may find him shadowing a nurse on a medical-surgical floor, observing pre-op surgery, secret shopping the waiting room of a doctor's office, or conducting patient focus groups.
Jake spent nearly two decades at the Walt Disney World Company in Florida helping to recruit, hire, train, and align 65,000 employees toward one end: creating memorable experiences for individuals. In 1996, Jake helped launch the Disney Institute, the external training arm of Disney. Eighty percent of the people who attended the Institute were from healthcare, and that's where Jake's passion for helping to improve healthcare began. In 2001, he launched Integrated Loyalty Systems (ILS), a company on a mission to help elevate the human side of healthcare.
For the past 14 years, Jake and his team of experts have been sharing the organizational strategies needed to build world class patient experiences by helping them design and execute patient-driven cultural blueprints, define the companies' patient experience strategy, and map out and operationalize the ideal patient and employee experience.
Team ILS has successfully helped many healthcare organizations make cultural transformations including: Kaiser Permanente, Cigna Medical Group, Augusta Health, Dignity Health and their 75 medical practices, Baystate Health, Penn Medicine, Ochsner Health System, National Rehabilitation Hospital, and BJC Healthcare's ProgressWest Hospital. Jake is faculty for the American College of Healthcare Executives (ACHE) and for the past six years has taught a two-day course, sharing strategies for designing exceptional patient experiences.
Elisabeth Rosenthal, MD
Editor-in-Chief; Award-winning Reporter; Former Physician; and Author
Kaiser Health News
Dr. Elisabeth Rosenthal is the Editor-in-Chief of Kaiser Health News and the author of An American Sickness, an investigation into America's healthcare system. A former emergency room physician, Dr. Rosenthal was also an award-winning reporter at The New York Times for 22 years, gaining acclaim for her coverage of health and health policy.
The capstone of her journalistic career was Paying Till it Hurts, an award-winning two-year series about the cost of American healthcare. Dr. Rosenthal's reporting "has changed the way we think about health care," wrote Dr. Andrew Boozary, editor of the Harvard Public Health Review. Paul Raeburn of the MIT Knight Science Journalism Tracker called the series "the clearest dissection to date of the health system's pricing ills." He added: "It should galvanize the country."
In her new book, An American Sickness, Dr. Rosenthal expands on her reporting to take a hard look at the history and current state of our nation's healthcare. At this moment of sweeping political change, Dr. Rosenthal exposes the limitations of our healthcare system by breaking down the monolithic business into its various components—and reminds us what is at stake.
Edwin A. Salsitz, MD, DFASAM
Attending Physician, Mount Sinai Beth Israel, Division of Chemical Dependency; Assistant Professor of Psychiatry
Mount Sinai School of Medicine
Dr. Edwin Salsitz has been an attending physician in the Mount Sinai Beth Israel, Division of Chemical Dependency, New York City, since 1983, and is an Assistant Professor of Psychiatry at the Mount Sinai School of Medicine. He is the principal investigator of the Methadone Medical Maintenance (office-based methadone maintenance) research project. Dr. Salsitz is certified by the American Board of Addiction Medicine (ABAM), as well as by the Board of Internal Medicine and Pulmonary Disease. He has published and lectures frequently on addiction medicine topics.
Dr. Salsitz is a course director for American Society of Addiction Medicine (ASAM)-sponsored buprenorphine training, and is a mentor in the PCSS-MAT mentoring program. He has co-chaired the ASAM Review Course, ASAM Common Threads Course, and the ASAM State of the Art course, and is a reviewer for the Journal of Addiction Medicine and Drug and Alcohol Dependence. He is the chair of the ASAM course on safe and effective prescribing of opioids. Dr. Salsitz was the Co-chair of the ASAM continuing medical education (CME) committee and Chair of the New York Society of Addiction Medicine CME and Education Committee.
Dr. Salsitz is a member of the medical advisory panel for the New York State Office of Alcohol and Substance Abuse Services. He is the recipient of the 2014 ASAM Annual Award, and the 2018 ASAM Educator of the Year Award.
Steve Schmidt
Renowned Political Strategist and MSNBC Political Analyst
Recognized as one of the top public affairs and political strategists in the country, Steve Schmidt is a respected campaign strategist, public relations executive, and MSNBC on-air political analyst. He is currently Vice Chairman at Edelman, where he serves as a strategic counselor to chief executive officers and senior decision makers at global corporations, sports franchises, non-profits, and academic institutions.
Steve has provided politicians and business executives counsel on a wide range of issues, including telecommunications, technology, financial services, energy, healthcare, entertainment, and gaming. He has been described by national media as a "damage control master" who skillfully dissects complex issues to break down their implications and the driving forces behind them.
Throughout his political career, Steve worked on multiple high-profile campaigns, including President George W. Bush's 2004 re-election campaign, the re-election campaign of California Governor Arnold Schwarzenegger, and John McCain's presidential bid. He is one of the nation's most plugged-in political operatives, who offers a candid look at today's headlines and breaks down what the latest political news means for stakeholders on Main Street, Wall Street, Capitol Hill, and beyond.
Mark Shipley
Chief Executive Officer
Smith & Jones
Mark Shipley began his career in sales and marketing, helping pay his way through college by selling t-shirts in front of Gucci on Fifth Avenue in Manhattan. A few years later, he pursued his dream of starting a boutique advertising agency upstate and co-founded Smith & Jones with Sara Tack.
For a decade and a half, Mark led Smith & Jones as a generalist agency, honing his copywriting and strategizing skills with Heineken; Michelin; General Electric; and numerous regional and local businesses, banks, and hospitals. After witnessing his in-laws and father experience the best and worst care our health system has to offer, he decided to dedicate the agency's practice to helping hospitals deliver a better patient experience.
Mark is the author of In Search of Good Medicine: Hospital Marketing Strategies to Engage Healthcare Consumers, contributor to 13 Imperatives for Hospital Marketers from 13 Top Experts, and is a frequent guest speaker at healthcare marketing conferences, colleges, and universities.
His work has won Best of Show in the Healthcare Advertising Awards, has been recognized by The Aster Awards, the American Marketing Association, The One Club, New York Festivals, The London International Awards, and many others.
Gary G. Terrinoni
President and Chief Executive Officer
The Brooklyn Hospital Center
With more than 30 years of experience in healthcare, Gary Terrinoni has worked with many large, integrated healthcare systems. Since 2015, under his leadership, The Brooklyn Hospital Center (TBHC) has been transforming to improve safety, quality, facilities, and financial performance. Before joining TBHC, he served as Executive Vice President and Chief Financial Officer at Kennedy Health System in Cherry Hill, New Jersey. Under his leadership, Kennedy achieved its highest level of financial and operational performance in its history. Before joining Kennedy, he served as Executive Vice President and Chief Financial Officer of Richmond University Medical Center in Staten Island, where he helped orchestrate a successful financial and operational turnaround. Gary earned his Master of Business Administration degree in Finance and his Bachelor of Arts degree in Accounting from Loyola University. He is also a Certified Public Accountant.
Steve Thornton
Coordinator, Disaster Recovery
Broward Health
Steve Thornton has served Broward Health, based in Fort Lauderdale, Florida, in varied positions over the last 20 years. Steve's current role within the Department of Emergency Preparedness focuses on business continuity and disaster recovery of all the facilities and business functions of Broward Health. His responsibilities also include serving as a hospital system Decontamination, Evacuation, NIMS, ICS and "Stop the Bleed" instructor.
Steve has experience in the corporate administrative, clinic, and medical center arenas. He previously served as Manager of Grants and Outreach for Broward Health's Community Health Services, as Safety Officer at Broward Health North (a Level II Trauma Center) and as a Corporate Coordinator for Contract Administration. He served a term as Chair of the Broward County Healthcare Coalition and is a member of the Regional (Region 7) Domestic Security Task Force's Health and Medical Sub-Committee.
Before joining Broward Health, he worked in law firms as a litigation paralegal and has ten years in aerospace engineering experience working for both fighter aircraft and helicopter manufacturers.
Don Wiesenforth, MBA
Director of Innovation
Albany Medical Center
Don Wiesenforth has more than 15 years of experience teaching, coaching, and implementing Lean principles in healthcare, manufacturing, and government. For the past five years, he has worked to develop a continuous improvement culture utilizing Lean principles at Albany Medical Center.
Before joining Albany Medical Center, Don spent seven years as a Lean and innovation specialist for the Center for Economic Growth (CEG) where he worked with dozens of manufacturing, healthcare, and government clients. For a decade previous to CEG, he owned and operated an Albany-based manufacturing company.
Don is a certified TWI Job Instruction, Job Relations and Job Method Improvement Instructor, and a certified Innovation Engineering black belt through the NIST Manufacturing Extension Partnership. A native of the Capital Region, he is a graduate of Bentley College and a Master of Business Administration graduate of the State University of New York at Albany.
Alan J. Wilmarth
Administrative Director, Behavioral Health
United Health Services
In his career with United Health Services (UHS), Alan has held a variety of clinical and administrative roles across the behavioral health continuum of care, working in both inpatient and outpatient services for addiction and psychiatric treatment programs. He has done consulting work with addiction and mental health treatment providers, hospital systems, and insurance companies in New York, Massachusetts, and Washington, D.C.
Alan has served on several public and private not-for profit boards throughout his community and on the federal planning teams for criminal and family drug treatment courts in Broome County. In his current role, Alan has operational responsibility for 56 inpatient psychiatric beds, 30 inpatient substance use disorder rehabilitation beds, a methadone treatment program, an outpatient substance use disorder treatment program, an outpatient mental health clinic, and a comprehensive psychiatric emergency program (CPEP crisis center).
Marty Wright
Director, Strategic Consulting
Press Ganey Strategic Consulting Group
Marty Wright has gathered valuable experience through nearly 15 years of working in healthcare market research, process improvement, and patient safety. As a Director for Strategic Consulting, he is responsible for supporting Press Ganey's advisory services and consulting practices focused on the caregiver experience and delivering workforce solutions to enhance the culture of an organization, including safety culture and engagement of employees and physicians. His clients have ranged from small critical access hospitals to large, integrated health systems. He currently leads a team of 20 advisors and consultants.
Throughout his consulting career, he has helped client organizations improve patient, employee, and provider experiences. He has partnered with organizations to effect quality improvement by designing models that efficiently and effectively drive change. His work includes assessing the efficacy of strategies, tactics, and behaviors that influence the delivery of care at the bedside; and coaching and developing individuals to assist them in achieving their highest potential.
Before joining Press Ganey, he served as Vice President, Engagement Services, at Avatar Solutions, where he was responsible for strategic planning, solution development, client engagement, and team leadership over a group of advisors and consultants. He earned a Bachelor of Arts degree in English Literature from Purdue University.