Speakers
Joseph R. Betancourt, MD, MPH
Senior Vice President, Equity and Community Health
Massachusetts General Hospital
Founder, Senior Advisor and Faculty
The Disparities Solutions Center
Faculty
The Mongan Institute
Associate Professor, Medicine
Harvard Medical School
Dr. Joseph Betancourt is a practicing internal medicine physician and an internationally recognized expert in health policy, healthcare disparities, diversity and cross-cultural medicine. He has served on several Institute of Medicine committees, including those that produced the landmark reports "Unequal Treatment" and "Increasing Diversity in the Healthcare Workforce." Betancourt has secured grants and contracts that led to over 60 peer-reviewed publications and advises private industry, government and not-for-profit health systems on approaches to eliminate racial and ethnic disparities in healthcare. He sits at on the board of Trinity Health, a large national health system, and sat on the Boston Board of Health and the Board of Neighborhood Health Plan. He is a 2015 Aspen Institute Health Innovator fellow and has served on the leadership team of the Massachusetts General Hospital Center for Diversity and Inclusion.
Betancourt received his Bachelor of Science from the University of Maryland, his medical degree from Rutgers-New Jersey Medical School and completed his residency in internal medicine at NewYork-Presbyterian/Weill Cornell Medical Center. Following residency, he completed The Commonwealth Fund-Harvard University Fellowship in minority health policy and received his master's in public health from the Harvard School of Public Health.
Colette Brown
Chief Human Resources Officer
Stony Brook University Hospital
Colette Brown is responsible for human resource services for approximately 7,400 employees at Stony Brook University Hospital and health and wellness services for 2,500 clinical faculty and staff members. She has more than 30 years of HR experience, 14 of which were at the executive level. Her expertise and accomplishments span all facets of HR, including talent acquisition, employee engagement, employee relations, labor relations, total rewards, corporate compliance, employee health and well-being and talent management and development.
Brown is a forward-thinking, strategic partner with a unique blend of HR and operational experience. She has been repeatedly recognized for her exceptional ability to drive efficiency and positive change in systems and organizational culture.
Brown currently serves as the chair of the HR committee of the Nassau and Suffolk Health Care Collaborative and as the secretary for The State University of New York Human Resources Association.
She is a past president of the Philadelphia and Suburban Healthcare Human Resources Association. Brown holds her Master of Science in human resources and holds certifications as a Senior Professional in Human Resources and Society of Human Resources Professional. Passionate about driving process improvements and optimizing efficiencies, Brown recently obtained her Six Sigma/LEAN Black Belt from Villanova University.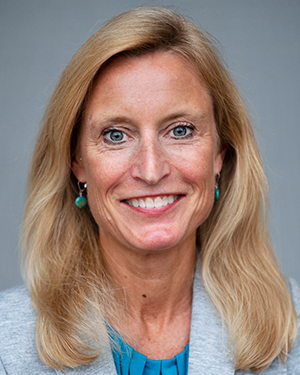 Courtney Burke
Chief Operating and Innovation Officer
HANYS
As chief operating and innovation officer, Courtney Burke oversees all of HANYS' operations and ensures optimal alignment of the Association's various functions – from healthcare policy and advocacy to quality improvement and data analysis.
Burke comes to HANYS with an extensive background in healthcare operations and policy, with a career that has included executive positions in government and the healthcare provider sector.
Most recently, Burke served as senior vice president and chief strategy officer at Albany Medical Center. Before that, she served as New York state's deputy secretary for health. In that role, Burke provided oversight for the state's health and mental hygiene agencies, including the Department of Health, Office of Alcoholism and Substance Abuse Services, the Office for the Aging, Office of the Medicaid Inspector General, Office of Mental Health, Office for People with Developmental Disabilities, Developmental Disabilities Planning Council and the Justice Center.
Burke previously served as commissioner of the New York State Office for People with Developmental Disabilities, an agency of nearly 20,000 employees. Before that, she served as director of the Nelson A. Rockefeller Institute of Government's New York State Health Policy Research Center and as the senior research scientist in the Rockefeller Institute's Health and Medicaid studies program. Before joining the Institute, Burke worked at NYSDOH and as the Senior Policy Analyst at the New York State Office of Advocate for Persons with Disabilities.
She has a master's degree in health policy and management from the School of Public Health, University at Albany, and a bachelor's degree in political science and journalism from the University of Connecticut.
Steve Cadigan
Talent Strategist and Company Culture Expert
Steve Cadigan is a talent advisor to executives and organizations globally. His clients include Google, Salesforce, The Royal Bank of Scotland and BBC. Top venture capitalist and consulting firms, such as Andreesen Horowitz, Sequoia and McKinsey regularly retain Cadigan for his insight and advice.
Throughout his career, the teams and organizations he has led have been recognized as exceptional, world-class performers by The Wall Street Journal and Fortune magazine. In the fall of 2021, Cadigan published his first book, Workquake, Embracing the aftershocks of COVID-19 to build a better model of working.
Cadigan worked as a Human Resources executive for more than 25 years at a wide range of companies and industries. His HR career was capped by serving as the first CHRO for LinkedIn. His work shaping their culture is considered the gold standard for how to create winning cultures.
Cadigan holds an undergraduate degree from Wesleyan University and a master's degree from the University of San Francisco.
Ebony Caldwell, EdD, MA
Director, Diversity, Equity and Inclusion Office
Rochester Regional Health
A dynamic and influential leader, Dr. Ebony Caldwell is dedicated to the pursuit of diversity, equity and inclusion for all. With a profound sense of responsibility for this work, Caldwell continuously examines historical and structural inequities. She uses her voice to elevate and transform the experiences of underrepresented and marginalized populations through organizational change leadership and strategic system impacts throughout private and public sectors.
A desire to make a real impact led Caldwell to her current role as director of diversity, equity and inclusion for Rochester Regional Health. Tasked with developing a strategic action plan and implementing diversity initiatives and systemic changes, Caldwell developed an office that serves as the point of contact for diversity-related guidance throughout the health system.
Through collaboration with RRH leaders, Caldwell is building a sustainable infrastructure to attract and retain a diverse workforce to meet community needs. She is committed to delivering robust and ongoing cultural and social awareness opportunities and training standards to promote a welcoming environment and a culture of continuous improvement. In response to the current public health crisis, Caldwell leverages resources to develop innovative strategies while leading regional efforts to reduce healthcare disparities in communities of color.
Caldwell's work had a profound statewide impact when she served as the inaugural diversity and inclusion officer for the Pennsylvania Office of Attorney General operations division. In this role, Caldwell strategically prioritized and operationalized the agency's commitment to DEI. Caldwell also established and chaired the Diversity Leadership Council, which focused on continuous improvement.
Caldwell served as Title III project director at Monroe Community College for the Building a Culture of Engagement and Success program where she successfully managed a $2M project budget and promoted the transparent, consistent and systemic use of data. Her contributions as affirmative action coordinator were foundational to her legacy and development as a diversity advocate; in this role, she facilitated intentional conversations to align practice with policy and procedures throughout the institution.
Caldwell's key accomplishments during her time as college administrator include establishing the Intercultural Student Services program at Rock Valley College while managing a $400K program budget and developing intentional and strategic initiatives to transform the college experience.
Caldwell received her Doctor of Education in executive leadership from St. John Fisher College and is passionate about mentorship and promoting growth in those she leads.
An active member in her community, Caldwell serves as an advisor and committee member with the National Conference on Race and Ethnicity, Black History and Cultural Committee and the NAC Human Resource Subcommittee.
Robert Church, RN, MS, MBA, NE-BC, FACHE
Chief Nursing Officer and Senior Vice President
St. Barnabas Hospital SBH Health System
Rob Church has been a registered nurse for 33 years and has been at SBH Health System for eight years. Church is a fellow of the American College of Healthcare Executives, an active member of the American Organization of Nurse Leaders, former board member of NYONEL and past president for Greater New York, Nassau, Suffolk Organization of Nurse Executives and Leaders.
Church earned a Bachelor of Science in nursing from Adelphi University, a masters in trauma/critical nursing from the University of Maryland and an MBA from Rutgers University.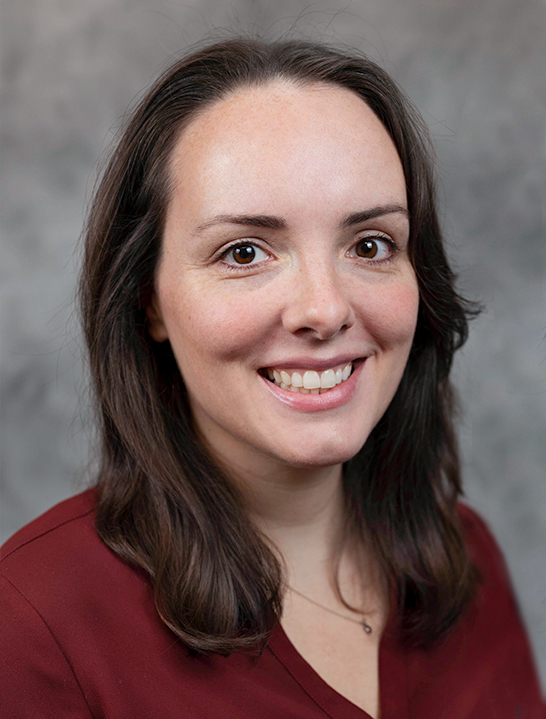 Sarah DuVall, MPH, CPHQ
Director, Behavioral Health
HANYS
Sarah DuVall has more than 20 years of diverse experience in clinical, state and county public health and nonprofit settings. In her current position, she manages HANYS' behavioral health programming. Before joining HANYS she was an epidemiologist focused on community health and communicable disease initiatives, including efforts to address mental health.
Vera Feuer, MD
Associate Vice President, School of Mental Health
Northwell Health
Director, Pediatric Emergency Psychiatry and Behavioral Health Urgent Care
Cohen Children's Medical Center
Associate Professor, Psychiatry, Pediatrics and Emergency Medicine, Zucker School of Medicine at Hofstra
Northwell Health
Dr. Vera Feuer trained at Drexel University and Hofstra-Northwell Health, where she remained, and worked on an initiative improving emergency care. She led the opening of the Pediatric Behavioral Health Urgent Care and facilitated comprehensive school-mental health partnerships across Long Island. She is a national leader in developing care standards for pediatric crisis behavioral healthcare.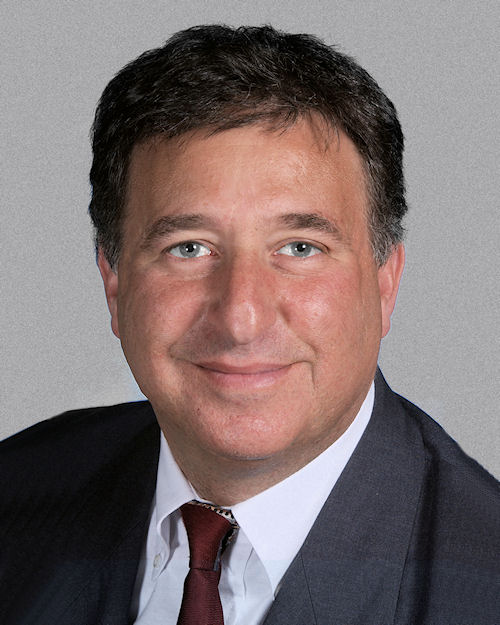 Jeffrey Gold, Esq.
Special Counsel, Managed Care and Insurance
HANYS
At HANYS, Jeff Gold works with the payer community, state and federal regulators and New York state government to address provider issues related to managed care. Gold has drafted, negotiated and helped secure major packages of managed care reform legislation that impact external appeals, administrative denials, claims processing and payer practices. He designed HANYS' highly regarded Managed Care SWAT training program and coaches hospitals on claims denial management and contract negotiation strategies.
Before starting at HANYS, Gold was special counsel for healthcare to the New York state Attorney General. He served four Attorneys General in New York and was the founding chief of New York's Health Care Bureau in 1997. Gold joined the Attorney General's office in 1987, and oversaw units of the Attorney General's office at Helen Hayes Hospital in West Haverstraw; Roswell Park Cancer Institute in Buffalo; and the three State University of New York medical centers in Brooklyn, Syracuse and Stony Brook. Before 1987, he worked at two private law firms in New York City, with a focus on civil litigation. He is a frequent lecturer at Bar Association meetings, healthcare conferences and Healthcare Financial Management Association events and has published several articles. He is vice chair of the American Bar Association's Health Law Section. Gold has a Bachelor of Arts degree from the University of Pennsylvania and a Juris Doctorate from Brooklyn Law School.
Mark Graham, LCSW
Senior Vice President, Innovations
Coordinated Behavioral Care
Since joining Coordinated Behavioral Care in 2014, Mark Graham has played a critical role in managing program expansion. He was instrumental in the launch of CBC's innovative Pathway Home program, which uses evidence-based Critical Time Intervention to effectively transition individuals from intensive behavioral health settings to the community. Under his leadership, this pilot project has grown to 16 teams covering the four boroughs of New York City through funding from the New York State Office of Mental Health, NYC Health + Hospitals Corporation and the Health First insurance plan.
Graham followed the success of Pathway Home with the development of a variety of programs, including the Staten Island Community at Risk Engagement Services and CBC's Training Institute for the behavioral health workforce. In addition to his work at CBC, he regularly teaches on Critical Time Intervention at Hunter College and has taught master level social work at both the University College Dublin and Manchester University.
Prior to CBC, Graham provided direct clinical care and managed programs in New York City, Manchester, England and Dublin, with a focus on people experiencing homelessness, people with serious mental illness and those with chronic health conditions. Graham holds a master's in social work from the University of Manchester, England.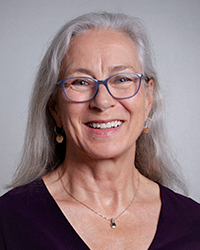 Bea Grause, RN, JD
President
HANYS
Bea Grause began her tenure as president of the Healthcare Association of New York State in 2016, after serving as president and chief executive officer of the Vermont Association of Hospitals and Health Systems for 14 years. In that position, she successfully led Vermont hospitals through a variety of reform initiatives, including the state's single-payer debate, continuously and intentionally building the hospitals' brand as trusted, competent leaders.
Before her work in Vermont, Grause spent 10 years in Washington, D.C., in a variety of positions. She began her D.C. tenure as a legislative assistant; first in the office of Rep. Norman Y. Mineta and then for Rep. Joseph P. Kennedy II. After she left Capitol Hill, Grause simultaneously held senior governmental affairs positions with the Tennessee Hospital Association and Massachusetts Hospital Association. She spent three years working as counsel with the law firm of Foley, Hoag. In this role, she developed tailored legislative and regulatory strategies for many healthcare clients. Grause previously worked as a registered nurse, primarily in the emergency room and intensive care areas at Santa Clara Valley Medical Center of California.
She completed a three-year term (2012 to 2015) as an at-large member of the American Hospital Association board of trustees, including a 2015 term on the AHA Executive and AHA CEO Search Committees. As part of her AHA board responsibilities, she also served as chairman of the AHA Allied Advisory Committee on Medicaid.
Grause earned her Juris Doctorate in 1991. She earned a Bachelor of Science in nursing from Boston College in 1979 and is currently a Fellow of the American College of Healthcare Executives. She is also a 2003 graduate of the Vermont Leadership Institute.
Alycia Gregory, LMSW
Director, Case Management and Utilization Review
Albany Medical Center
Alycia Gregory has spent the entirety of her social work career in hospital case management, focusing primarily on length-of-stay management, readmission diversion and community partnerships. Gregory has a commitment to patient and caregiver education regarding the complexities of the healthcare system and earned a certificate in clinical ethics through Albany Medical College. Prior to Albany Medical Center, Gregory was in case management positions and leadership positions at multiple New York hospitals ranging from acute rehabilitation to rural medicine.
Lauren Grimshaw, MBA, LMHC
Vice President, Care Management Operations
Capital District Physicians' Health Plan, Inc.
Lauren Grimshaw joined CDPHP in 2012 and currently serves as vice president of care management operations. A licensed mental health counselor with 13 years of experience, Grimshaw leads a multidisciplinary care management team responsible for the health plan's innovative Hospital to Home program, which embeds nurses and social workers in partner hospitals to support comprehensive discharge planning.
Grimshaw is also responsible for the plan's NCQA-accredited complex case management program, Medicaid Long Term Services and Supports, HARP care management and multiple quality initiatives rooted in population health management. Prior to joining CDPHP, Grimshaw provided individual, group and family therapy, and is a former certified alcohol and substance abuse counselor.
Grimshaw earned her MBA in healthcare management at Clarkson University.
Damara Gutnick, MD
Senior Director, Office of Community and Population Health
Montefiore Health System
Associate Professor
Family and Social Medicine, Psychiatry and Behavioral Sciences and Epidemiology and Population Health, Albert Einstein College of Medicine
As an internist with special interest in person-centered care, shared decision making and motivational interviewing, Dr. Damara Gutnick is passionate about engaging patients in their care. She has championed the spread of "What Matters to You?" internationally and to over 30 diverse healthcare provider organizations in New York's Hudson Valley. Gutnick currently serves as the WMTY faculty for the New York State–HANYS Age-Friendly Collaborative and her team created a WMTY implementation toolkit which has been downloaded in more than 43 states and 25 countries across five continents.
Gutnick is a change agent, a certified Prosci® Change Management Practitioner and a member of the Motivational Interviewing Network of Trainers. She also completed a Clinical Quality fellowship sponsored by the Greater New York Hospital Association and United Hospital Fund.
Gutnick leads diverse community engagement co-design efforts to improve health equity and reduce health disparities in the Bronx and Hudson Valley. As a researcher she has adapted BRAID, an evidence-based community engagement model she helped design, to improve COVID-19 vaccine confidence. She also manages a portfolio of innovation projects with diverse medical and social care partners to improve the quality-of-care delivery, expand access to care, reduce costs and health disparities, address the social determinant of health needs of the population, integrate behavioral health into primary care and improve patient and staff experience. In her former role as medical director of the Montefiore Hudson Valley Collaborative Performing Provider System, Gutnick was responsible for creating the vision, guiding system and practice transformation supporting the transition to value-based payment.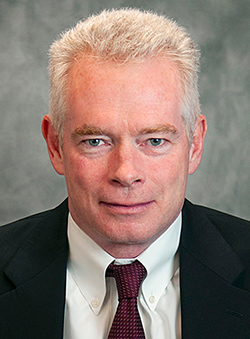 Thomas Hallisey
Director, Health Information Technology
HANYS
Thomas Hallisey formulates and executes HANYS' state and federal HIT regulatory and legislative advocacy agenda. This includes working with government agencies, lawmakers and other organizations to advance HANYS' HIT agenda on behalf of New York's hospitals and health systems.
Hallisey's career includes extensive HIT work in the hospital setting, beginning as an application analyst at Griffin Hospital in Derby, Connecticut, and then working at several hospitals in New York state. He served as director of information services at Cayuga Medical Center in Ithaca, and as vice president, information management and chief information officer, at Cortland Regional Medical Center. Next, he joined Menusguide.com, a startup company, as chief technology officer and served as CIO for United Medical Center in Washington, D.C. Most recently, he was executive IT adviser and CIO at Hartman Executive Advisors, an IT consulting firm.
Hallisey received his undergraduate degree from the University of Connecticut, has an ITIL v.3 Foundation Certification and is an affiliate of the College of Healthcare Information Management Executives and the Healthcare Information Management Systems.
Emily Kagan Trenchard
Vice President, Digital and Innovation Strategy, Digital Patient Experience
Northwell Health
Emily Kagan Trenchard is a much-needed voice in the American medical system. A spoken-word-poet-turned-healthcare-executive, she is on a mission to remix the human in healthcare, challenging entrenched assumptions about what it means to give and receive care in the digital age.
As vice president of digital and innovation strategy for New York state's largest health system, Kagan Trenchard leads the digital patient experience team that pushed the limits of how we use technology to make healthcare seamless and steeped in humanity, while keeping Northwell Health competitive at a time of radical change. The team's transformation efforts have given patients a single key to the digital front door — enabling online booking, bill pay, digital forms and consents, telehealth, test results and more, all from within an award-winning native app. Kagan Trenchard also launched Northwell's first user experience department to ensure that patient and staff perspectives drive the design of digital tools and systems.
Prior to joining Northwell Health, Kagan Trenchard led web systems for Lenox Hill Hospital where she led the development of many early consumer health tools, including the first-ever implementation of the ZocDoc scheduling platform for a hospital. Outlets ranging from The Wall Street Journal to TechRebublic and CMS Wire turn to her for a fresh perspective on emerging technologies and the future of healthcare. She is also a nationally recognized poet, essayist and speaker; recent speaking engagements include the Cleveland Clinic's Empathy and Innovation Conference and Web Summit in Lisbon. She holds a master's in science writing from MIT and a bachelor's degree from the University of California at Berkeley.
Julie O'Keefe
Executive Vice President, Managing Partner
Adaptive Workforce Solutions
Julie O'Keefe is a trusted advisor in healthcare staffing and vendor management software. With an extensive background in operations and program management, O'Keefe brings a broad range of strategic and technical knowledge in developing workforce management solutions, healthcare provider sourcing, process improvement and dynamic team building.
O'Keefe successfully founded two workforce management companies where she was responsible for over $500 million in contract labor. She has implemented comprehensive workforce management solutions for top healthcare organizations including large health systems, medical universities, magnet hospitals, premier pediatric hospitals and rural and tribal organizations. Through her leadership, she has met strategic client objectives that bring together technology and workforce management solutions to improve quality provider engagements, mitigate risk and lower contract labor costs.
As managing partner for Adaptive Workforce Solutions, a consultant firm dedicated to helping healthcare organizations design a blueprint for sustainable change and growth, O'Keefe has seen the struggles facing healthcare organizations with workforce change efforts, and recognizes the necessity for hospitals to remain agile, resilient and adaptive. During the pandemic, O'Keefe and her team collaborated with HANYS to develop an emergency staffing services program that offered New York hospitals access to over 75 healthcare staffing vendors to help meet critical staffing needs during the COVID-19 crisis.
O'Keefe holds a Bachelor of Arts in organizational communication, is a member of ACNL and Healthcare Executives Network and has been a valued partner in workforce solutions for hospital associations including AzHHA, CHA and HANYS.
Paddy Padmanabhan
Chief Executive Officer
Damo Consulting
Paddy Padmanabhan is an award-winning business leader and entrepreneur with deep experience in healthcare technology markets. He is the author of the best-selling book "Healthcare Digital Transformation - How Consumerism, Technology and Pandemic are Accelerating the Future".
Padmanabhan has had a distinguished career in leadership roles with global organizations such as GE and Accenture and has been a founding member of startups that had successful exits. Over the past 20 years, he's worked extensively as a technology strategist and trusted advisor to C-suite executives in large health systems and digital health firms. He is the founder and CEO of Damo Consulting, Inc., a digital transformation and growth advisory firm focused on the healthcare sector.
Padmanabhan is a public speaker, podcast host and widely published thought leader on technology-led transformation in healthcare. He has a by-lined column in CIO Magazine on digital health technology trends and is frequently quoted in respected industry publications.
Padmanabhan is a graduate of the executive management program of The University of Chicago Booth School of Business and holds an MBA from Indian Institutes of Management and a Bachelor of Science in engineering from the Indian Institutes of Technology.
Chethan Sathya, MD, MSc
Pediatric Trauma Surgeon
Cohen Children's Medical Center
Director, Center for Gun Violence Prevention
Northwell Health
Dr. Chethan Sathya is a pediatric trauma surgeon at Cohen Children's Medical Center in Queens and a National Institutes of Health-funded firearm injury prevention researcher. As director of Northwell Health's Center for Gun Violence Prevention, he oversees the health system's expansive approach to firearm injury prevention. Northwell Health takes a public health approach to gun violence prevention, focusing on key areas such as research, medical education, clinical screening, advocacy and community engagement. Under Sathya's leadership, the center has leveraged Northwell's diverse patient population and wide reach to implement preventative strategies and conduct high-level research.
In 2021, Sathya was awarded a $1.4 million NIH grant to study gun violence prevention and implement a first-of-its-kind protocol to universally screen those at risk of firearm injury. The research study aims to shift the paradigm to view gun violence as a public health issue and approach firearm injury risk similarly to other health risk factors like smoking and substance use. Sathya spearheaded the formation of the National Gun Violence Prevention Learning Collaborative for Hospitals and Health Systems, in which more than 400 healthcare professionals nationwide are learning about gun violence prevention efforts initiated by their peers across the country, developing best practices and implementing strategies to prevent firearm injuries.
As a pediatric trauma surgeon in Chicago and New York, he has seen the horrific results of gun violence firsthand, fueling his passion to find solutions to this national crisis. He has spoken at events like the AHA Leadership Summit on Violence Prevention and HANYS' Symposium on Best Practices in Gun Violence Prevention. Sathya participates in the National Academies of Sciences, Engineering and Medicine Action Collaborative for preventing firearm-related violence and is a consultant to the American College of Surgeons Committee on Trauma for the National Firearm Injury Data Collection Initiative.
Sathya is associate trauma director at Cohen Children's Medical Center and assistant professor of surgery and pediatrics at the Donald and Barbara Zucker School of Medicine at Hofstra/Northwell. He completed medical school and general surgery training at the University of Toronto, followed by a pediatric surgery fellowship at Northwestern Medicine in Chicago. He also holds a master's in clinical epidemiology from the University of Toronto, in addition to fellowships in global journalism and public health.
Regina Schaffer
Multi-specialty Manager
United Health Services Hospitals, Inc.
Regina Schaffer brings 24 years of experience to her role as multi-specialty manager for the non-surgical physician practices as part of the UHS Medical Group at United Health Services Hospitals. She previously worked as a supervisor in several ambulatory care practices and in coding and reimbursement.
Schaffer has co-authored three text books related to ICD-9, ICD-10, HCPS and CPT coding. She worked as an adjunct instructor at SUNY Broome Community College and as a part-time instructor at Ridley-Lowell Business Institute. She is passionately working with the UHS Medical Group to better the healthcare experience of older adults in the Southern Tier.
Mitzi Sherba
Director, Primary Care Operations
United Health Services Hospitals
Mitzi Sherba has more than 30 years of experience in managing primary care and specialty care physician practice services at UHS — managing more than 25 physician practices in the areas of family medicine, internal medicine, pediatrics, geriatrics, infectious disease and walk-in centers.
Sherba is an active volunteer in the Southern Tier, leading efforts in Southern Tier Heart Walk, Making Strides Against Breast Cancer, the United Way Day of Caring and numerous food drives to re-supply the warehouse of CHOW. Sherba was a hands-on leader at UHS in the wake of the devastating floods that hit the Southern Tier in 2006 and 2011, organizing clothing drives, cleaning supply delivery to neighborhoods and other flood mitigation efforts that benefited thousands of residents, including hundreds of UHS employees.
Sherba is an engaged leader with a strategic focus on developing UHS as an age-friendly health system, which has been a passion for several years.
Deborah Stamps, EdD, MBA, MS, RN, GNP, NE-BC
Executive Vice President, Chief Nursing Education and Diversity, Equity and Inclusion Officer
Rochester Regional Health
President
Rochester Regional College of Health Careers
For more than 30 years, Dr. Deborah Stamps has worked tirelessly to improve health system performance, ensure patient safety and create opportunities for all those wishing to pursue health careers.
Her career with Rochester Regional Health spans three decades. She began as a licensed practical nurse at RRH before becoming a registered nurse. She was then nurse manager and director of nursing to vice president and chief nursing officer at Newark-Wayne Community Hospital and Clifton Springs Hospital and Clinic. She previously served as nurse manager and chief nursing officer at RRH, and most recently as vice president of quality, safety and innovation.
Stamps is committed to workforce development in the community and is an active participant in numerous regional anti-poverty initiatives. She led the strategy to meet the needs of the Rochester community through expansion of the Isabella Gram Hart School of Practical Nursing and providing home health aid and certified nursing assistant training programs. She leads the newly instated Rochester General College of Health Careers and built an educational pipeline for healthcare workers in the community by offering tuition discounts, reimbursement and support. The Wegman Workforce Development Center was her brainchild, creating a healthcare career development path under one roof. She implemented and leads the health ministry at Genesee Baptist Church, providing ongoing health promotion, prevention, education and screening for the congregation, the greater Rochester community and the Northeast.
Stamps received the Leadership Excellence Award at the 2021 National Diversity and Leadership Conference hosted by DiversityFirst™. She was named March of Dimes - New York State Chapter Volunteer of the Year and won the National Association of Negro Business and Professional Women's Club - 2010 Sojourner Truth Award. In 2011, she was inducted into the Monroe Community College Alumni Hall of Fame. She is a 2012 graduate of the Leadership Rochester Program, 2012 and 2018 Athena Award Finalist and American Heart Association Women of Distinction Award-winner. She received the Ralph C. Wilson Executive Leadership Award and the 2014 Genesee Valley Nurses Association Nurse Administrator Award. In 2018 she received the Rochester Business Journal's Women of Excellence Award and the Leadership Award for the Young Women's College Prep in Genesee Valley Nurses' Association 2019.
Stamps is past second vice president for Chi Eta Phi Sorority, Inc., and a life member of Chi Eta Phi Sorority, Inc., the National Black Nurses Association and the National Council of Negro Women. She is a board member of the Rochester Chapter YWCA, a former board member for the Rochester Academy of Medicine and past board chair for the Rochester/Finger Lakes March of Dimes. She is a member of the American Organization of Nurse Executives and New York Organization of Nurse Executives and Leaders.
Stamps has been published in the American Association of Critical Care Nurses Procedure Manual, Medsurg Nursing Journal, Critical Care Journal and Nurse Leader. She has conducted research on horizontal violence and has published extensively on the innovative collaborative nurse leadership model, the Chief Nursing Officer Council, workforce development and diversity, equity and inclusion.
Stamps earned her associate degree in nursing from Monroe Community College and her bachelor's degree in nursing from SUNY College at Brockport. She earned a master's degree in the Gerontological Nursing Practitioner program at Nazareth College, a master's degree in business administration from Rochester Institute of Technology and an education doctorate in executive leadership from St. John Fisher College. She is a nationally certified nurse executive.
Meg Vernon
Managing Director
Stability Healthcare
Meg Vernon has worked in healthcare staffing for close to 20 years. While at Stability Healthcare she's assisted in achieving the Inc. 500 Fastest-growing Private Companies three years in a row, achieved the top five of Staffing Industry Analyst's Fastest-growing US Staffing Firms and recently joined NATHO's board of directors. Throughout her career, she's worked in nearly every facet of healthcare staffing, giving her insight on how to streamline processes and create efficiencies. Vernon's passion is to marry tech with talent, elevating the employee and client experience.
Jameela Yusuff, MD, MPH, MSHCDL, FACP
Chief Medical Officer and Associate Professor, Medicine
University Hospital of Brooklyn
Dr. Jameela Yusuff joined University Hospital of Brooklyn as chief medical officer in April 2021. Before that she worked at STAR Health Center serving as its medical director. Yusuff remains an attending physician at SHC.
Yusuff is a graduate of Mt. Sinai School of Medicine and is board-certified in internal medicine, infectious diseases and addiction medicine. In 2012 she received a Master of Public Health degree from SUNY Downstate's School of Public Health. In 2013, she was a fellow of the American College of Physicians. In 2020, Yusuff earned a Master of Science in Healthcare Delivery Leadership from the Icahn School of Medicine at Mt. Sinai, and received an achievement award for best capstone project. Yusuff received a Jetblue Healthcare Heroes Award resulting from staff nominations, and an Award for Excellence from SUNY Downstate Health Sciences University based on patient nominations.
Yusuff is on the National Quality Forum's Opioid and Behavioral Health Committee, serves on the board of directors for CUNY School of Medicine and Comunilife — a housing organization for underserved populations — and is the SUNY Downstate Chair of the Faculty Professional Policy Appointment and Promotions Committee.