Speakers
Pamela Y. Abner, MPA, CPXP
Vice President and Chief Diversity Operations Officer, Mount Sinai Hospital Groups
Mount Sinai Health System
Pamela Abner is responsible for system-wide administrative, fiscal, policy and practice-related management activities to sustain diversity, inclusion and equity. She collaborates with hospital and school leadership to establish best practices, conduct integrative work and set the strategic, innovative and programmatic agenda for diversity, inclusion and equity across all business lines.
As a certified patient experience professional and unconscious bias educator, Abner strives to develop and guide initiatives to create an inclusive environment. Using research methodologies, creating education curriculum and applying best practices, she implements initiatives to identify disparities and eliminate barriers to medical care, employment and education for underserved and underrepresented groups as well as foster relationships with community partners.
Abner's thought leadership and strategic management guidance was fundamental to Mount Sinai Health System attaining several national rankings as the No. 1 health and hospital system for diversity and inclusion management. Abner received her bachelor's from Brown University and her master's from Columbia University.
Among her many distinctions, in 2019 Savoy Magazine named Abner as one of the Most Influential Women in Corporate America and Crain's New York Business in 2020 honored her as a Notable Woman in Talent Resources.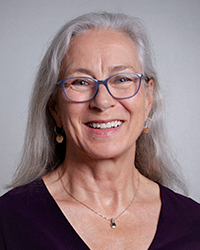 M. Beatrice Grause, RN, JD
President
HANYS
Bea Grause began her tenure as president of the Healthcare Association of New York State in 2016, after serving as president and chief executive officer of the Vermont Association of Hospitals and Health Systems for 14 years. In that position, she successfully led Vermont hospitals through a variety of reform initiatives, including the state's single-payer debate, continuously and intentionally building the hospitals' brand as trusted, competent leaders.
Before her work in Vermont, Grause spent 10 years in Washington, D.C., in a variety of positions. She began her D.C. tenure as a legislative assistant; first in the office of Rep. Norman Y. Mineta and then for Rep. Joseph P. Kennedy II. After she left Capitol Hill, Grause simultaneously held senior governmental affairs positions with the Tennessee Hospital Association and Massachusetts Hospital Association. She spent three years working as counsel with the law firm of Foley, Hoag. In this role, she developed tailored legislative and regulatory strategies for many healthcare clients. Grause previously worked as a registered nurse, primarily in the emergency room and intensive care areas at Santa Clara Valley Medical Center of California.
She completed a three-year term (2012 to 2015) as an at-large member of the American Hospital Association board of trustees, including a 2015 term on the AHA Executive and AHA CEO Search Committees. As part of her AHA board responsibilities, she also served as chairman of the AHA Allied Advisory Committee on Medicaid.
Grause earned her Juris Doctorate in 1991. She earned a Bachelor of Science in nursing from Boston College in 1979 and is currently a Fellow of the American College of Healthcare Executives. She is also a 2003 graduate of the Vermont Leadership Institute.
Bruce Flanz
Chair, HANYS Board of Trustees, President and Chief Executive Officer
MediSys Health Network
Bruce J. Flanz is the president and chief executive officer for the MediSys Health Network, which includes two teaching hospitals — Jamaica Hospital Medical Center and Flushing Hospital Medical Center — and a skilled nursing facility. In addition to his responsibilities as president and CEO, Flanz is active in both the healthcare industry and the surrounding community, holding numerous local and regional leadership positions within HANYS, Greater New York Hospital Association and the American Hospital Association, for which he has often been awarded for professional achievements. As the leader of a safety-net organization with more than 47 years of healthcare experience, Flanz had the foresight to prioritize and support wellness as a core value for himself and his team. His leadership has contributed to building and sustaining a high performance team with most senior team members averaging more than 25 years with MediSys.
Sara Guastello
Senior Vice President, Person-centered Care Standards
Planetree International
Sara Guastello is a senior vice president with Planetree International, a not-for-profit person-centered care advocacy, education and standard-setting organization. Since joining Planetree in 2004, her work has largely concentrated on the quality of human interactions within healthcare settings, the importance of connecting healthcare personnel to the purpose of their work and practical strategies for patient and family engagement. In her role heading up the Division of Person-Centered Care Standards, Guastello leads the Person-Centered Care Certification Program, recognized internationally as the gold standard in person-centered care.
Guastello is a frequent writer, speaker and invited subject matter expert on person-centered care. In response to the COVID-19 pandemic, she co-authored "Guidelines for Preserving Family Presence in Challenging Times", which was endorsed by more than 35 organizations around the world.
Norma Holland
Director of Public Relations and Engagement, Office of Equity and Inclusion
University of Rochester School of Medicine and Dentistry
In her role at the School of Medicine and Dentistry, Norma Holland's top priorities include communicating the University of Rochester Medical Center's Equity and Anti-Racism Action Plan, which was unveiled last year. Holland joined URMC after 23 years as anchor and reporter at the local ABC affiliate, 13WHAM in Rochester, New York.
Holland earned a bachelor's degree from the State University of New York at Geneseo. She currently serves on the boards of the Alzheimer's Association, Bivona Child Advocacy Center and Causewave Community Partners.
Julia E. Iyasere, MD, MBA
Executive Director
Dalio Center for Health Justice
Vice President
NewYork-Presbyterian
Iyasere brings more than a decade of experience in medicine to her new role as head of the Dalio Center for Health Justice.
Previously, Iyasere was the associate chief medical officer for service lines and co-director of the care team office. She was also director of the Leadership Education and Development for Physicians Academy, associate designated institutional official for graduate medical education at NewYork-Presbyterian Hospital and the associate program director of the Columbia Internal Medicine Residency Training Program.
An assistant professor of medicine at Columbia University Vagelos College of Physicians and Surgeons, Iyasere continues to see patients as an internist in the Section for Hospital Medicine.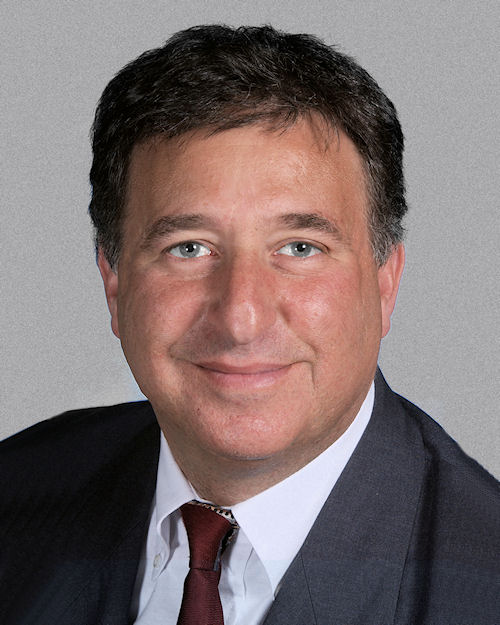 Jeffrey Gold, Esq.
Senior Vice President and Special Counsel, Insurance, Managed Care and Behavioral Health
HANYS
Jeff Gold works with the payer community, state and federal regulators, and New York State government to address provider issues related to managed care. Gold has drafted, negotiated, and helped secure major packages of managed care reform legislation that impact external appeals, administrative denials, claims processing, and payer practices. He designed HANYS' highly regarded Managed Care SWAT Training program and coaches hospitals on claims denial management and contract negotiation. Before joining HANYS in 2000, Gold was Special Counsel for Health Care to the New York State Attorney General. Gold served four Attorneys General in New York and was the founding Chief of New York's Health Care Bureau. Previously, he worked at two private law firms in New York City, with a focus on civil litigation. Gold has a Bachelor of Arts degree from the University of Pennsylvania and a Juris Doctor degree from Brooklyn Law School.
Paul Keckley
Managing Editor
The Keckley Report
Paul H. Keckley is managing editor of The Keckley Report, a healthcare policy analyst and widely known industry expert. He is a frequent speaker and advisor to healthcare organizations focused on long-term growth, sustainability and advocacy strategies. In addition to the weekly Keckley Report, he has published three books and 250 articles.
During the period preceding the passage of the Affordable Care Act, Keckley facilitated sessions between White House Office of Health Reform and major health industry trade groups as private sector input was sought in the legislation.
He serves on the board of Tivity Health and as an advisor to Western Governors University, Erdman, Sullivan Cotter and the Lipscomb University College of Pharmacy. He is a member of the Health Executive Network and Healthcare Financial Management Association. Previously, he served as managing director of the Navigant Center for Healthcare Research and Policy Analysis, executive director of the Deloitte Center for Health Solutions, executive administration at Vanderbilt University Medical Center, CEO of PhyCor Management Corporation and managing partner of The Keckley Group. He also served as independent chairman of Interdent, a California dental practice management company and an adjunct professor in the Schools of Medicine, Business and Health Policy at Georgetown University and Vanderbilt University.
Keckley completed his bachelor's at Lipscomb University, his master's and doctorate at Ohio State University and a fellowship in economic policy at Oxford University.
David King
Shareholder
Polsinelli
David King is a shareholder at the Nashville office of Polsinelli, one of the largest healthcare law firms in the country. He is the national chair of their managed care and payer disputes practice, which provides strategic, operational and litigation support to hospital systems' and healthcare providers' dealings with managed care companies.
King's skill set includes a thorough understanding of laws that affect commercial reimbursement, including the ACA, ERISA and surprise billing. He is well-versed on the business side of commercial reimbursement from both the provider and payer perspective based on extensive experience evaluating providers' revenue cycle processes, participating in provider-payer contract negotiations and assessing large data sets to identify trended issues. He is also well prepared to escalate payer disputes as necessary, with more than 35 years of experience as a healthcare trial attorney.
King's group monitors managed care cases and trends around the country and shares insights in trainings, webinars and publications.
James Maciag
Director, Managed Care Contracting, PS&PD
Trinity Health
As the director of payer contracting and operations, Maciag is responsible for system-wide contracting standards and monitors adherence to regional health ministry standards. He directs national activities of strategy development, contract negotiations, payer collaboration, pay for performance, financial analysis, payer performance monitoring, contract operationalization, payer relations and issue resolution.
Maciag started with Trinity Health in 2018 following a more than 25-year career with national payers including United Healthcare and Aetna, where he held positions of increasing responsibility in hospital and value base contracting, network development and relations and government programs operations.
Maciag holds an MBA from Franklin University and Bachelor of Science in marketing management from Siena College.
Chris McChesney
Author, Global Practice Leader of Execution
FranklinCovey
Chris McChesney is a bestselling author of "The 4 Disciplines of Execution" and is the Global Practice Leader of Execution for FranklinCovey. Known for his high-energy and engaging presentations, McChesney has consulted with many of the world's top brands and leverages this practical experience to help leaders get better at executing the ideas that matter most.
Thomas Miles
Payer Consultant
Trinity Health
Tom Miles began working for Trinity Health in 2012 and joined the Managed Care Contracting team in 2019 as a payer consultant. Miles' primary responsibilities include managing and addressing third-party payer policy changes and disputes.
Prior to joining Trinity Health's Managed Care team, Miles worked as an associate attorney at a healthcare law firm in the Metro Detroit area, representing healthcare providers in both transactional and regulatory matters. Miles also worked on Trinity Health's Integrity and Audit Services team, assisting Trinity Health's hospitals comply with federal privacy requirements.
Miles holds a Bachelor of Science in public law from Western Michigan University and a Juris Doctor degree from Wayne State University Law School.
Adrienne Morgan, PhD
Associate Vice President and Senior Associate Dean for Equity and Inclusion
School of Medicine and Dentistry, University of Rochester
Adrienne Morgan is the University of Rochester's associate vice president for equity and inclusion, and senior associate dean for equity and inclusion at the School of Medicine and Dentistry. Morgan is an assistant professor in the Division of Medical Humanities and Bioethics in the Medical Center, where she teaches a popular medical humanities seminar focusing on anti-racism. She is also an adjunct professor at the Warner School of Education.
As one of the chief architects of the URMC Equity & Anti-Racism Action Plan, Morgan has worked with residents, fellows and faculty to identify and address challenges and solutions for greater diversity and inclusivity throughout the university.
Paddy Padmanabhan
Chief Executive Officer
Damo Consulting
Paddy Padmanabhan is an award-winning business leader and entrepreneur with deep experience in healthcare technology markets. He is the author of the best-selling book "Healthcare Digital Transformation - How Consumerism, Technology and Pandemic are Accelerating the Future".
Padmanabhan has had a distinguished career in leadership roles with global organizations such as GE and Accenture and has been a founding member of startups that had successful exits. Over the past 20 years, he's worked extensively as a technology strategist and trusted advisor to C-suite executives in large health systems and digital health firms. He is the founder and CEO of Damo Consulting, Inc., a digital transformation and growth advisory firm focused on the healthcare sector.
Padmanabhan is a public speaker, podcast host and widely published thought leader on technology-led transformation in healthcare. He has a by-lined column in CIO Magazine on digital health technology trends and is frequently quoted in respected industry publications.
Padmanabhan is a graduate of the executive management program of The University of Chicago Booth School of Business and holds an MBA from Indian Institutes of Management and a Bachelor of Science in engineering from the Indian Institutes of Technology.
Leslie Wainwright, PhD
Chief Funding and Innovation Officer
Parkland Center for Clinical Innovation
Leslie Wainwright is chief funding and innovation officer for Parkland Center for Clinical Innovations, Dallas. Her experience includes academic research, pharma/biotechnology and healthcare delivery; working with startups and multinational executive teams in creating growth strategies and alternative business models; and evaluating emerging clinical/care delivery technologies.
Wainwright speaks on the future of healthcare, enabling technologies, disruptive innovation and emerging business models. Prior to joining Parkland, she oversaw RTI International's Innovation Advisors health practice, guiding the development and adoption of healthcare innovation. She has held executive roles with Sg2, AVIA and Business Models Inc.
Wainwright earned her doctorate in microbiology at Northwestern University, and completed postdoctoral research training at the University of Maryland's Center for Vaccine Development.