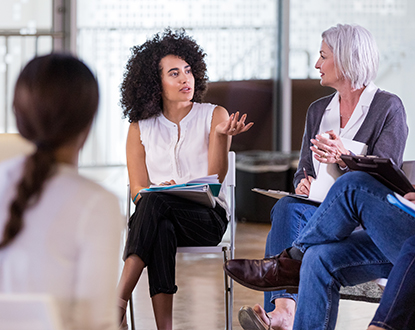 Behavioral Health
Overview
New York's behavioral health system must continually adapt and innovate to advance patient care and meet the demands of transformative initiatives and requirements at the state and federal level. HANYS provides representation, guidance, analytics and education to assist our members as they navigate the complexities of the evolving behavioral health environment.
A taskforce comprised of more than 60 behavioral health leaders at hospitals and health systems statewide help guide HANYS' behavioral health initiatives.
Priorities
Members receive assistance with diverse policy and practice challenges every day, including these ongoing priorities:
For information related to behavioral health and COVID-19, check HANYS' behavioral health programs COVID-19 webpage.
HANYS also provides powerful advocacy and representation through participation in and leadership of workgroups and taskforces, and well-recognized expertise at the state and federal levels.