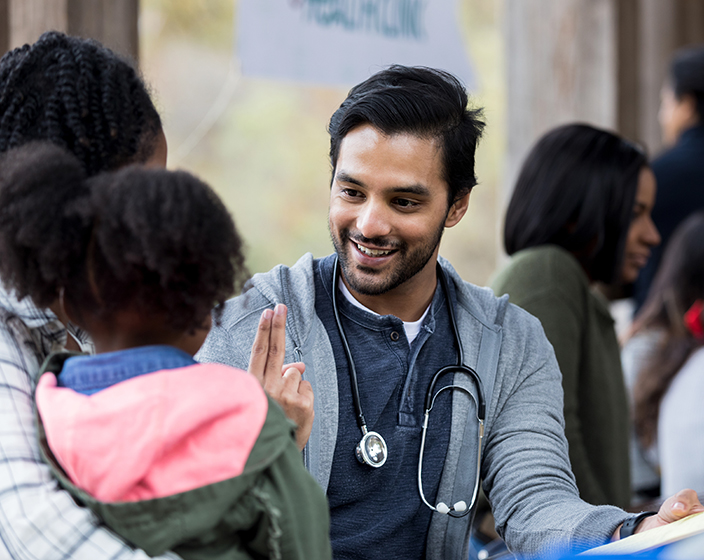 Health Equity
Overview
In collaboration with our members, community based organizations and other institutions and leaders, HANYS is committed to systematically and intentionally closing economic, racial and health gaps in every New York community. HANYS believes that closing these gaps will enable every individual to achieve optimal health through the delivery of equitable health services.
HANYS continues to take a strong, unwavering stance against any form of racism, bias and all forms of discrimination.
HANYS efforts to achieve health equity include:
encouraging the adoption of diversity, equity and inclusion laws, policies and best practices;
engaging with state and federal lawmakers to eliminate and prevent laws, policies and regulations that exacerbate health inequities;
leading work groups and educational sessions on topics such as: understanding and addressing biases, social determinants of health, health disparities and inequities;
collaborating with members and strategic partners on targeted strategies and solutions that enhance health outcomes for excluded or marginalized groups;
supporting opportunities to enhance leadership and representation of underserved populations within the healthcare workforce and on our boards; and
assisting with the development and dissemination of health disparities-focused research.
Through these efforts, we seek to achieve meaningful and measurable gains in health outcomes for all New Yorkers.
Health Equity member spotlights
Updates
1115 Waiver submitted to CMS on 9/2

DOH submitted a final New York State Medicaid Section 1115 Demonstration Medicaid Redesign Team Waiver amendment application and cover letter to CMS. The waiver would advance health equity through regional planning, development of community-based organization networks, leveraging social care referral platforms, and using value-based payment models to advance social care interventions, among other investment strategies.

Inaugural report for the Coalition to End Racism in Clinical Algorithms (CERCA)

This report contains a detailed description of CERCA, work that has been achieved thus far and future directions for the Coalition.

HANYS' Advancing Healthcare Excellence and Inclusion Coalition Building Toolkit

This toolkit includes a step-by-step guide to coalition building, coalition building activities and advocacy information. Use these tools to help your internal team define your impact area, identify current and potential partners, establish partnerships, advocate for your shared priorities and sustain your efforts.