Business Services
HANYS' extensive business services provide our members, additional healthcare organizations and businesses in a variety of industries products and services they need to run smoothly, efficiently and cost-effectively.
HANYS Solutions' business divisions include: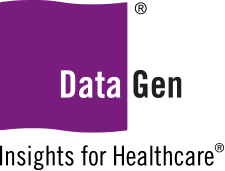 Data analytics and consulting
DataGen simplifies the complexities of healthcare payment change, providing healthcare data analytic support to hospitals, health systems, state hospital associations, and other healthcare groups across the nation as they strive to improve quality, outcomes and financial performance.

Retirement and employee benefits
HANYS Benefit Services is an industry leader in employee benefits and retirement plan consulting. HBS delivers tangible business results to finance and human resource leaders, enabling them to enhance plan offerings while remaining competitive and reducing overall plan costs.
Supply chain consulting and group purchasing services
Nexera and Acurity, in partnership with HANYS Group Purchasing Services, deliver expert supply chain consulting services and preeminent group purchasing offerings to not-for-profit and public hospitals across New York to help enhance their operational efficiency.