Advancing diversity, inclusion in healthcare leadership: Scholarship recipients reflect
HANYS catches up with our 2021 Diversity and Inclusion Leadership Development Scholarship awardees; announces two new scholarship recipients.

Diversity in leadership is critical.
HANYS, with support from the Mother Cabrini Health Foundation, awarded four diversity and inclusion leadership development scholarships to emerging New York healthcare leaders last spring.
One year later, we caught up with our recipients. Their stories reinforce the value of diversity and inclusion in healthcare and the importance of offering development opportunities to our future leaders.
Gaining perspective and learning from others
Healthcare organizations in New York are diverse, but there are commonalities in the challenges they face. Eniye-Joy Fadaka-Igbinigie, director of fiscal affairs, revenue cycle admin, NYC Health + Hospitals, was struck by how The Academy for Healthcare Leadership Advancement's participants and their respective healthcare organizations all faced similar issues. "That was kind of surreal," she said. Discussing those shared challenges allowed her to gain different perspectives and collaborate on potential solutions.
"We don't have to reinvent the wheel, but we can definitely learn to use it in different ways," said Isabella Park, DO, associate medical director, Long Island Jewish Forest Hills, Northwell Health, who also attended The Academy. "It was great to hear from other participants throughout the country who have been through similar challenges and to know that you are not alone in facing them."
Putting lessons into practice
Our scholarship recipients didn't just take a course — they're implementing diversity, equity and inclusion practices into their daily work lives to make sustainable change.
"For me, what is so exciting and rewarding about being in healthcare is the ability to make a positive impact on the patient experience, the staff experience and the community's experience almost right away," said Sahadeo Ramharrack, MA, CDP, Planetree champion lead, Office of Quality and Patient Safety, NYC Health + Hospitals/Morrisania. Ramharrack received a scholarship for eCornell's Diversity and Inclusion Certificate Program. "What I try to do on a daily basis is create inclusive environments which support the person-centered caring culture we are developing. I am grateful to gain more knowledge of theories, but more so the courses provided me with practical tools I can readily apply to make positive changes."
It takes work to create lasting improvements. Maryalice Cullen, DNP, MSN, RNC-NIC, NEA-BC, assistant vice president, Albany Medical Center, appreciated the tools the eCornell program provided to help sustain inclusion in the teams she leads and in her organization's hiring practices and employee standards.
"The course really focused on how you put structures in place that create equity, inclusion and diversity in your organization," she said. "There are so many moving parts and individuals who bring their own experiences and intrinsic biases to the table – how do you control for that? It has to do with your systems. You have to build processes into your systems to create sustainability."
Forever learners
"How can I be better?"
That's the question that drives Dr. Park's continued pursuit of education.
"Any wise person in healthcare will always say you've got to keep your skills sharp, continue learning and learn from others," she said.
The desire to learn and grow didn't end with the completion of these programs. Fadaka-Igbinigie gained confidence after completing The Academy and enrolled in another leadership program.
Fadaka-Igbinigie's department head had encouraged her to apply for HANYS' scholarship, giving her an example of what a great leader does.
"She was one of my cheerleaders," Fadaka-Igbinigie said. "Sometimes in your career journey, you need people like that. You need leaders who take the time to see the potential in their associates."
Continued investment in diversity and inclusion
Our past recipients' work on diversity and inclusion isn't over, and neither is HANYS'. As part of our ongoing efforts, we're pleased to announce we've awarded two more scholarships!
The following New York healthcare professionals have received scholarships to earn an eCornell Diversity and Inclusion Certificate: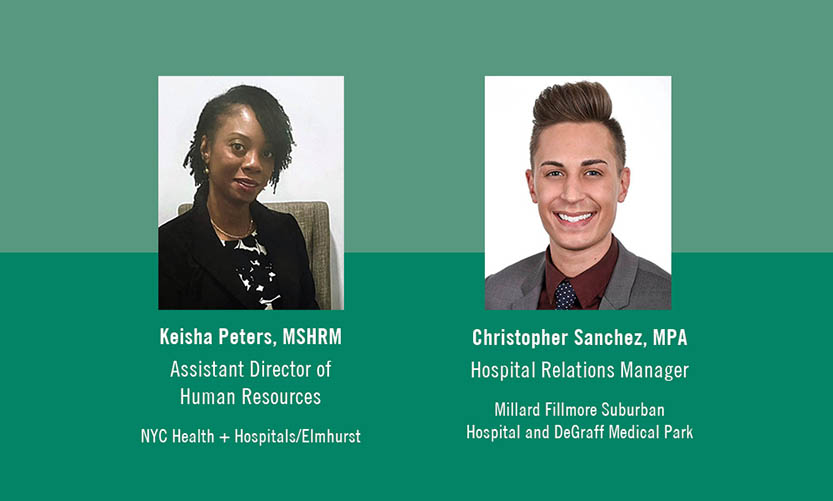 We're excited to continue our support for these New York healthcare leaders!