Without federal emergency funding some New York hospitals weigh layoffs, program cuts
Cost-cutting efforts are no match for the devastation left in the wake of COVID-19.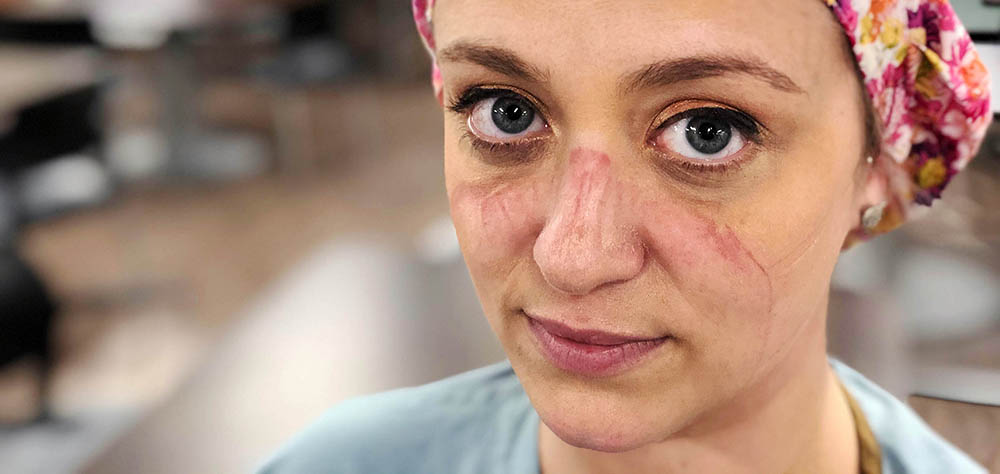 They started the fight at full strength.
Catholic Health in Buffalo had a healthy balance sheet and a strong workforce when COVID-19 first hit.
But nearly seven months later, the financial blows delivered throughout the pandemic have knocked the health system on its heels.
"We were really fresh in the first round," said Mark Sullivan, president and CEO of Catholic Health. But now, if there's a second wave or even a bad flu season, "we're really going to struggle."
Sullivan is not alone in his concerns.
"We're the hospital that did everything we were supposed to do," said Michael Stapleton Jr., RN, president and CEO of UR Medicine's Thompson Health in Canandaigua. "We're paying the price for doing everything that was mandated and we're struggling to get back on our feet."
Despite not facing a significant influx of COVID-19 patients, Thompson Health took a huge financial hit due to the shutdown of elective surgeries, significant cost increases in PPE and the need to acquire a large stockpile of PPE and people choosing to delay care because of the pandemic.
As hospitals across New York state grapple with staggering losses while trying to ensure their ability to support their communities in the middle of a pandemic, the glaring lack of federal emergency funding looms over programs and staffing plans.
Prioritizing patients and staff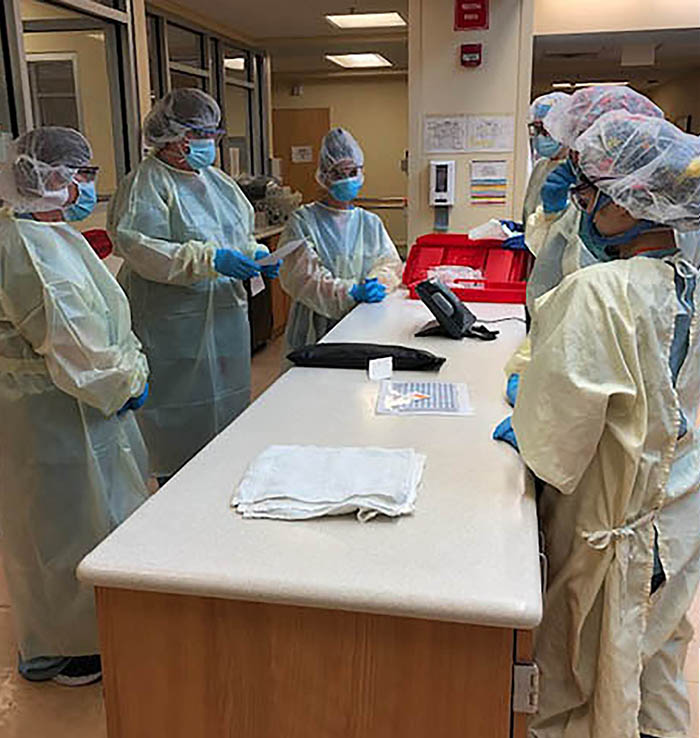 During the peak of New York's first wave, Catholic Health prioritized patient and staff safety. They converted a facility to create the first COVID-19-only hospital in the country and created a COVID-19-only nursing home.
While they paid workers hazard pay, their leadership team took a pay cut and 1,100 associates were furloughed.
"We made aggressive moves during COVID-19 and post COVID-19," Sullivan said. "However, no matter how good we could be, there's still a huge hole."
An analysis completed for HANYS by Kaufman, Hall & Associates, LLC estimates that in just a little more than one year (second half of March 2020 through April 2021), hospitals across the state will suffer between $20 billion and $25 billion in losses and new expenses due to the COVID-19 response.
New York's members of Congress have fought hard for federal funding for New York hospitals. And Catholic Health and Thompson Health have both received some federal funding. But, even though both facilities decreased spending wherever possible, the CARES Act funding received is nowhere near the amount they need to close the gap of their losses.
"We're not looking for a bailout," Sullivan said. "We just need [the government] to keep providing us the tools so we can continue to fight and take care of the community."
Stapleton echoed the need for funding to support staff who have had so much asked of them. In the beginning of the pandemic, little was known about the virus.
"We didn't know if what was coming through the door was going to kill us," Stapleton said. "And now I can't even give these people cost of living raises. That's just horrible."
Programs shuttered, layoffs loom
Thompson Health has already closed several programs, including a community wellness program and a cardiac rehabilitation center.
"These are things in the past that we have done that were mission-driven," Stapleton said. "You can't do that when you're losing millions of dollars."
Without federal emergency funding, those closures will just be the tip of the iceberg. As president and CEO, he's had to take a hard look at how they can survive without more outside aid.
"Just as I had surge plans, I've got different levels of furlough and layoff plans," Stapleton said. "We've got plans that can lay off and furlough as many as 200 people, well over 10% of our workforce."
As the largest employer in Ontario County, it's not a choice he takes lightly. He's watched as store after store closed on the community's main street and understands the economic impact each one has on the community.
"Everybody that we lay off or furlough or program that we close has a direct impact on the community. Every dollar makes a difference," he said. "It's not just the hospital, it's the community as a whole."
A lack of continued federal emergency funding could mean fewer jobs and programs at Catholic Health, too. But Sullivan worries that without continued federal funding, the health implications could be even more devastating in the wake of a bad flu season, fall COVID-19 surge or other issue that requires a robust healthcare system.
"If we're not supported in a more substantial way from the federal government," Sullivan said, "It could lead to a public health crisis."