Nearly 200 New York healthcare providers join HANYS' C2X℠ program, affirm their commitment to quality and patient safety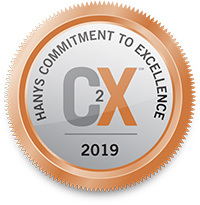 Hospitals, health systems and other healthcare provider organizations across the state are signing on to the Healthcare Association of New York State's Commitment to Excellence program, affirming their commitment to continuous quality improvement, patient safety and performance excellence. In celebration of Healthcare Quality Week, HANYS was pleased to announce this week that nearly 200 facilities statewide have signed the C2X℠ pledge, including every member of the HANYS board of trustees.
Learn more about this first-of-its-kind comprehensive statewide consortium in our press announcement.
Published October 25, 2019