Community Health Improvement Award
HANYS' Community Health Improvement Award recognizes member hospitals and health systems for their collaborative initiatives to improve the health and well-being of their communities.
Congratulations to our 2023 CHIA recipient, Catholic Health, for their "Food is Care" program! See how they're leveraging community partnerships to reduce food insecurity on Long Island.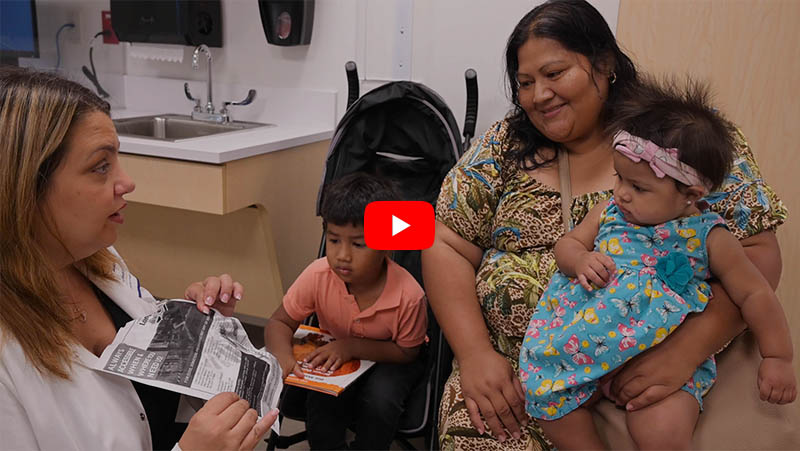 Submission criteria and process
CHIA recognizes programs that target specific community health needs while emphasizing the importance of health equity, demonstrate leadership and collaboration with diverse community partners in the community and achieve quantifiable results.
CHIA initiatives:
are community-focused to identify and address the health needs of the community;
use a collaborative approach, working with partners within the community;
must demonstrate quantifiable results;
are preventive, not part of acute care and usually take place outside of a clinic or hospital; and
are related to the New York State Prevention Agenda that aims to improve the health and well-being of all New Yorkers and promote health equity.
CHIA initiatives are not:
quality improvement, patient safety or care transition initiatives; or
inpatient-focused.
HANYS member hospitals and continuing care providers may submit one nomination per year.
Winner selection
Submissions are judged by an external panel of experts on the following criteria:
background and Prevention Agenda priority: 15 points
approach and collaboration: 30 points
results and impact on the community: 35 points
conclusions and sustainability: 20 points
The submission scoring the highest will be awarded.
Questions?
Please contact Kristen Phillips, director, community health policy, at kphillip@hanys.org or 518.431.7713.