Online registration for this event is closed.
Please contact learning@hanys.org or call
518-431-7867 if you have questions about the event.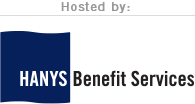 Embrace, Engage, Elevate: Leading High-Performing Talent
April 23-24, 2015
New York Marriott at the Brooklyn Bridge
2015 is a year of exciting changes in Human Resources.
This conference, specifically designed for senior level human resources and employee benefits professionals, offers the latest insights and ideas from the industry's top thought leaders.
Program:
April 22- 6:00 p.m. Welcome Reception
April 23- 8:30 a.m. - 5 p.m.
April 24- 8:30 a.m.- 12:30 p.m.
April 23 Sessions

Embrace, Engage, Elevate: Leading High-Performing Talent
Bruce Tulgan, Founder and Chairman, RainmakerThinking, Inc.
Current Trends in Workforce and Executive Compensation Programs
Jennifer Loftus, M.B.A., S.P.H.R.-CA, G.P.H.R, C.C.P., C.B.P, G.R.P, Founding Partner and National Director, Astron Solutions
Technology Trends in Employee Benefits and Human Resource Management
Speaker Invited
Strategic Change Management
Deborah Mackin, Founder/ President adn Principal Consultant, New Directions, Inc.
Keys to Getting the most Value Out of Your Retirement Program
Carol Idone, CFP, Vice President, Business Development, HBS
Legal Trends and Updates
John Ho, Esq., Attorney, Bond, Schoeneck & King
April 24 Sessions
Leadership Development and Coaching a Motivated, Engaged Workforce
Shaun Mahoney, Chairman, NextRidge, Inc.
Healthcare 2.0: ACA Group Health and Welfare Plans and Beyond- Compliance Considerations
Eric Meyerhoff, Regional Sales Director, Total Administrative Services Corporation
Theresa Reiser, Director, Employee Benefits Services, HBS
Quality Results through Effective Leadership
Stuart Levine, Chairman and Chief Executive Officer, Stuart Levine & Associates, LLC
Location:
New York Marriott Brooklyn Bridge
333 Adams Street
Brooklyn, NY 11201
Website
A discounted overnight room rate of $259 per night has been extended for participants until April 1, 2015.
You can make a hotel reservation now by clicking here.
Or call 877.303.0104 and mention the HANYS Benefit Services Human Resource Conference to receive the discounted rate.
* SHRM & HRCI Strategic Credits Pending