Online registration for this event is closed.
Please contact learning@hanys.org or call
518-431-7846 if you have questions about the event.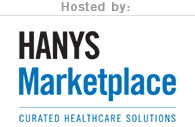 Improving your revenue cycle outcomes through revenue intelligence
Dec. 8
Webinar
11 a.m. - noon
This event is open to HANYS members and non-members.
Now, more than ever, you need to identify opportunities for quick cash within your current case mix.
Join Cloudmed, a preferred partner in HANYS Marketplace™, for this 60-minute, complimentary webinar which will introduce essential revenue intelligence strategies that will help your organization find cash and stop leakage. Cloudmed will share insights into how to find and fix difficult-to-detect errors causing direct revenue loss, including challenges with invalid payer denials, charge capture, coding accuracy, uncommon billing issues, among others.
You will gain insights on how:
to effectively identify and appeal invalid payer denials;
to ensure you are billing correctly for approved monoclonal antibodies when treating inpatient COVID-19 patients; and
Cloudmed's reporting will equip you and your team to improve processes and fix issues.
Speakers:
Kyle Hicok, President and General Manager, Cloudmed
Sarah Mendiola, Esq., LPN, CPC, CPCO, Senior Vice President, Denials, Cloudmed
Erika Via Gordon, MBA, CIC, COC, CRCR, Director, Medicare Review, Cloudmed
If you have questions regarding registration, please contact Registration Support at learning@hanys.org or 518.431.7867.