Online registration for this event is closed.
Please contact learning@hanys.org or call
518-431-7867 if you have questions about the event.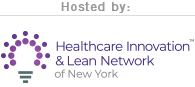 Basic life support certification blitz: How to meet the demand
Jan. 26
Webinar
Noon - 1 p.m.
This event is open to HANYS members and non-members.
Covid-19 changed everything including education delivery. Organizations were forced to adapt alternative ways to enter a new realm of education centered on safety: the number of people allowed in a room, maintaining social distance, personal protective equipment, good hygiene and limited direct contact. During this webinar, staff from NewYork-Presbyterian will detail the training changes they implemented when the American Heart Association released extensions for expiring basic life support certifications amid the pandemic, including increased training offerings, modified class sizes, requiring gloves during practice sessions and providing mannequins to each participant to avoid crossover. Hear how they were able to structure BLS training differently with limited space, detailed plans and choreography which allowed for shifting locations and group switching to ensure content delivery, and how this can be applied to your own BLS trainings.
Learning Objectives:
how to maintain a culture of safety during live education classes;
methods for increasing organizational demand; and
how to adapt education to the changing climate in healthcare.
Speakers:
Nick Capone, Nurse Educator, NewYork-Presbyterian Hospital
Audrey Drucker, Nurse Educator, NewYork-Presbyterian Hospital
Tanya Parker, MA, MSN, RN, NPD- BC, NEA-BC, Program Director, Nursing Professional Development Center for Professional Nursing Practice, NewYork-Presbyterian Hospital
If you have questions, please contact us at learning@hanys.org or 518.431.7867.