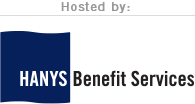 SECURE 2.0: The first three months
April 11
Webinar
11 a.m. - noon
This event is open to HANYS Members and non-members.
In December 2022, the much-anticipated SECURE 2.0 Act was signed into law. The act includes more than 92 provisions pertaining to retirement plans, many of which are significant changes. Industry and plan sponsors have responded with a mix of excitement and hesitation. Join us as we discuss how we got here, what plan sponsors are talking about and how some of the headline provisions could work, from a practical standpoint.
Speakers:
Vincent Bocchinfuso, CPC, ERPA, QPA, QKA, Consulting Executive, HANYS Benefit Services
Sean Bayne, QKA, Director, Retirement Plan Services, HANYS Benefit Services
If you have questions regarding registration, please contact Registration Support at learning@hanys.org or 518.431.7867.
HANYS Benefit Services is a marketing name of Healthcare Community Securities Corp., member FINRA/SIPC, and an SEC Registered Investment Advisor. This webinar is intended for informational purposes only and should not be relied upon as instruction to invest, for tax, legal or accounting purposes.