Online registration for this event is closed.
Please contact learning@hanys.org or call
518-431-7846 if you have questions about the event.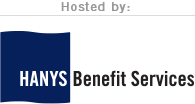 Doing Good While Doing Well
May 14, 2019
Webinar
11 a.m.-Noon
Registration is open to HANYS Members and Non-Members.
Should your organization focus on socially-responsible investing?
More and more investors are seeking to combine their personal values with their investment decisions without sacrificing long-term results. But how important should the focus on socially responsible investing strategies be?
Join us on May 14 at 11 a.m. for a free webinar that explores socially-responsible investing. Attending this webinar with HANYS Benefit Services and Nixon Peabody will help you determine if socially responsible, or ESG, investing makes sense in your retirement plan.
By the end of the webinar, participants will learn more about:
• the potential value of ESG investing to investors and plan sponsors;
• ESG investment fund ratings and reporting standards;
• fiduciary oversight challenges for ESG investing and compliance best practices; and
• key tools and resources for consideration.
Featured Speakers:
William Desormeau, Vice President, HANYS Benefit Services. Bill is responsible for providing financial and investment advisory services on retirement plans.
Eric Paley, Partner, Nixon Peabody. Eric Paley advises clients on how to comply with the laws governing their employee benefits programs.
Continuing Education Credits
There are no continuing education credits associated with this Webconference.
Login and Event Materials
Login details will be automatically emailed upon registration. Handouts and session slides will be available for download during the session (when available).
Registration Deadline
Please register online by May 13 to receive any necessary updates/information about this event.
If you have questions regarding registration please contact Registration Support at learning@hanys.org or at (518) 431-7867.