Geriatric Emergency Department Accreditation, New York State Cohort
The New York state cohort is supported by the John A. Hartford Foundation.
Geriatric emergency department accreditation is a nationwide initiative developed by leaders in emergency medicine to ensure older patients receive well-coordinated, appropriate, quality care during every ED encounter.
This program improves the care of older adults in the ED by promoting improvements in:
staffing and education;
geriatric-focused policies and protocols, including transitions of care;
quality improvement and metrics; and
optimal preparation of the environment.
Hospitals pursuing geriatric ED accreditation can expect to improve care provided to older adults in the ED, establish resources required to provide high-quality care and signal to the public a focus on providing the highest standard of care for older adults in the community.
Thanks to the generous support of the John A. Hartford Foundation, here are no fees to participate in the Geriatric ED Collaborative or apply for initial Level 3 (Bronze) accreditation.
Accreditation Levels
There are three accreditation levels. All hospitals participating in the New York state geriatric emergency department cohort in 2023 are pursuing bronze accreditation. In future years, hospitals may "level up" to Level 2 (Silver) and/or Level 1 (Gold) accreditation.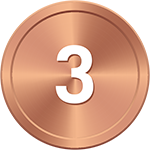 Level 3 (Bronze)
The ED practices one or more geriatric-specific initiatives reasonably expected to elevate the level of elder care provided in one or more specific areas.
Personnel to implement these efforts are identified and trained.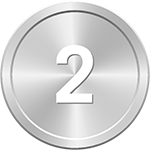 Level 2 (Silver)
The site has integrated and sustained initiatives for the care of older adults into daily operations.
It demonstrates interdisciplinary cooperation for delivery of age-friendly services under an established supervisor or director to coordinate the staff who perform these services.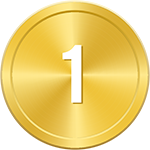 Level 1 (Gold)
The ED uses policies, guidelines, procedures and staff (in the ED and system-wide) to provide a coherent system of care.
This level of care targets and measures ED outcomes and elevates operations and care transitions, both to and from the ED.
It implements additional physical enhancements to improve care for older adults.
Hospitals pursuing geriatric ED accreditation in the HANYS 2023 cohort
| Emergency Department | City |
| --- | --- |
| Catholic Health Mercy Hospital (Long Island) | Rockville Centre |
| Catholic Health Mercy Hospital of Buffalo | Buffalo |
| Catholic Health St. Catherine of Siena Hospital | Smithtown |
| Catholic Health St. Charles Hospital | Port Jefferson |
| Columbia Memorial Hospital | Hudson |
| Erie County Medical Center | Buffalo |
| Montefiore Medical Center – Moses Campus | Bronx |
| Montefiore Medical Center – Wakefield Campus | Bronx |
| Montefiore Medical Center – Weiler Campus | Bronx |
| Montefiore Medical Center – Westchester Square | Bronx |
| Montefiore Mount Vernon | Mount Vernon |
| Montefiore New Rochelle | New Rochelle |
| Montefiore Nyack | Nyack |
| Montefiore St. Luke's Cornwall | Newburgh |
| Montefiore White Plains Hospital | White Plains |
| Mount Sinai – Beth Israel | New York |
| Mount Sinai – Brooklyn | Brooklyn |
| Mount Sinai – Morning Side | New York |
| Mount Sinai – Queens | Astoria |
| Mount Sinai – South Nassau | Oceanside |
| Mount Sinai – The Mount Sinai Hospital | New York |
| Mount Sinai – West | New York |
| Nassau University Medical Center | East Meadow |
| NYC Health + Hospitals – Queens | Queens |
| UVM Health Network – Central Vermont Medical Center | Berlin, VT |
| UVM Health Network – Champlain Valley Physicians Hospital | Plattsburgh |
| UVM Health Network – Elizabethtown Community Hospital | Elizabethtown |
| UVM Health Network – Main Campus (Burlington, VT) | Burlington, VT |
| UVM Health Network – Porter Medical Center | Middlebury, VT |
| Wyckoff Heights Medical Center | Brooklyn |
New York state accredited geriatric EDs
| Emergency Department | Accreditation Level | City |
| --- | --- | --- |
| Glen Cove Hospital | 1 | Glen Cove |
| The Mount Sinai Hospital | 2 | New York |
| Unity Hospital Rochester | 2 | Rochester |
| Highland Hospital | 2 | Rochester |
| Rochester General Hospital | 2 | Rochester |
| VA Western New York Healthcare System | 2 | Buffalo |
| Syracuse VA Medical Center | 2 | Syracuse |
| Stony Brook University Medical Center | 2 | Stony Brook |
| Thompson Health | 3 | Canandaigua |
| North Shore University Hospital | 3 | Manhasset |
| Lenox Hill HealthPlex | 3 | New York |
| Northern Westchester Hospital Center | 3 | Mount Kisco |
| Franklin Hospital | 3 | Valley Stream |
| Long Island Jewish Medical Center | 3 | New Hyde Park |
| Lenox Hill Hospital | 3 | New York |
| Crouse Hospital | 3 | Syracuse |
| Jamaica Hospital Medical Center | 3 | Jamaica |
| Phelps Memorial Hospital Center | 3 | Sleepy Hollow |
| Staten Island University Hospital North | 3 | Staten Island |
| Huntington Hospital | 3 | Huntington |
| Plainview Hospital | 3 | Plainview |
| John T Mather Memorial Hospital | 3 | Port Jefferson |
| South Shore University Hospital | 3 | Bayshore |
| Forest Hills Hospital | 3 | Forest Hills |
| Syosset Hospital | 3 | Syosset |
| Peconic Bay Medical Center | 3 | Riverhead |
| Staten Island University Hospital South | 3 | Staten Island |
| Mount Sinai West | 3 | New York |
| Mount Sinai St. Luke's | 3 | New York |
| Clifton Springs Hospital & Clinic | 3 | Clifton Springs |
| United Memorial Medical Center | 3 | Batavia |
| New York Presbyterian Columbia University Medical Center | 3 | New York |
| Flushing Hospital Medical Center | 3 | Flushing |
| Mount Sinai Queens | 3 | Long Island |
| Newark Wayne Community Hospital | 3 | Newark |
| Mount Sinai South Nassau | 3 | Oceanside |
| Mount Sinai Beth Israel | 3 | New York |
| Margaret Cochran Corbin Campus Manhattan Veterans Affairs | 3 | Manhattan |
| Veterans Affairs Medical Center Brooklyn | 3 | Brooklyn |
| Ascension Via Christi Hospital Manhattan | 3 | Manhattan |
| Kings County Hospital Center | 3 | Brooklyn |
| St. Barnabas Hospital * | 3 | Bronx |
| Eastern Niagara Hospital - Lockport * | 3 | Lockport |
* HANYS New York Collaborative participant
Resources
In collaboration with: