Donate blood today - and help New York hospitals save lives
The ongoing national blood crisis puts patient care at risk. Blood donations are urgently needed.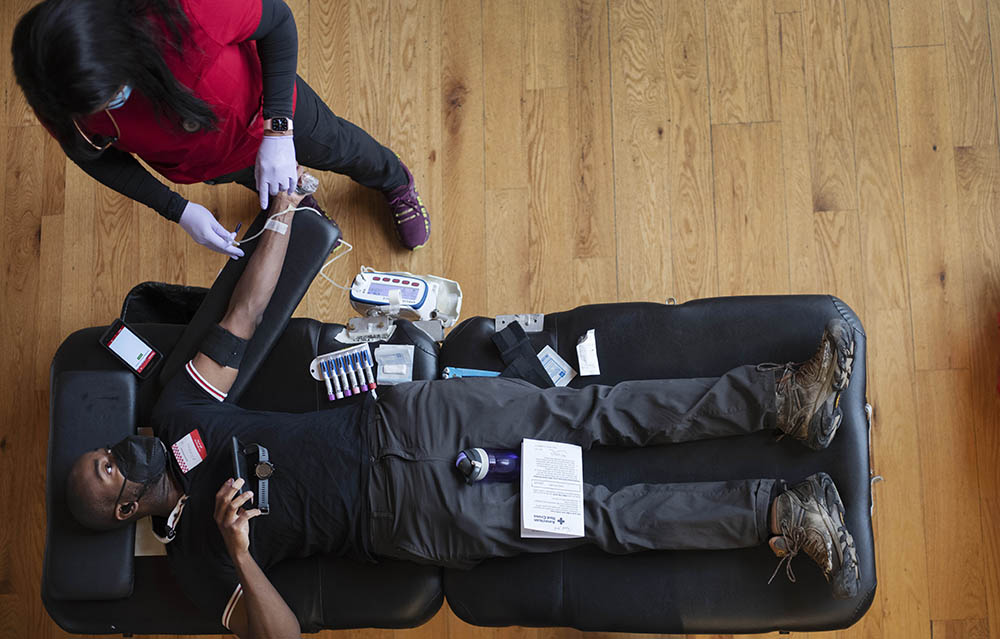 The nation continues to face a severe shortage of blood donations – a shortage so dire, the Red Cross declared its first ever national blood crisis in January.
Hospitals use blood donations to treat accident victims, cancer patients, individuals with blood disorders and others who are seriously ill or otherwise in need of urgent blood transfusions.
New York hospitals need more eligible New Yorkers to roll up their sleeves as soon, and as often, as possible.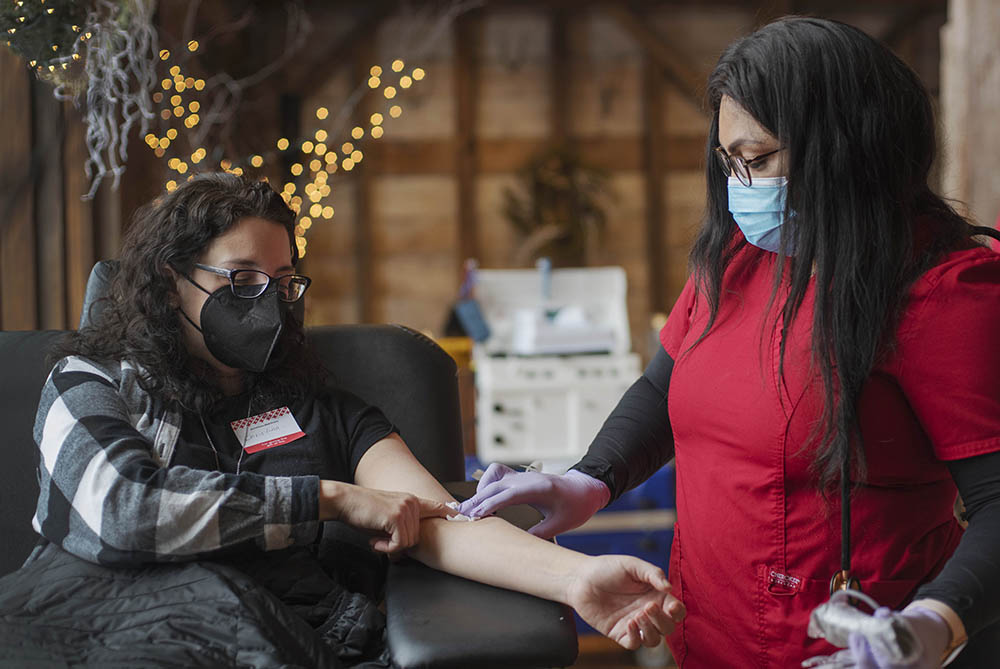 HANYS recently sponsored a Red Cross blood drive to encourage donations. Many HANYS staff, family members and members of the public answered the call.
Kathy Rauch, vice president, quality advocacy, research and innovation and post-acute and continuing care, has taken the lead on arranging HANYS' recent blood drives.
"I've been a nurse in acute care settings, and I cannot overstate the importance of having an adequate supply of blood products on hand to take care of your patients," said Kathy. "Blood is something that can't be manufactured or substituted. I urge everyone who can give blood to donate as a means of supporting their community."
Every donation makes a difference — just one pint of blood can save up to three lives. We thank each person who came out to our blood drive to help make sure our hospitals have the blood they need to serve our communities.
Couldn't make it? That's okay! You can find a blood drive near you by searching your ZIP code on the Red Cross blood services or New York Blood Center website. Not sure if you are eligible? Reference these requirements by donation type.
We thank all who donate for rolling up your sleeve and helping New York's hospitals take care of their patients.