Emergency departments signal growing distress in children's mental health
Hospital emergency departments are sentinels for signs of trouble in healthcare: all signs warn of major challenges in children's behavioral health.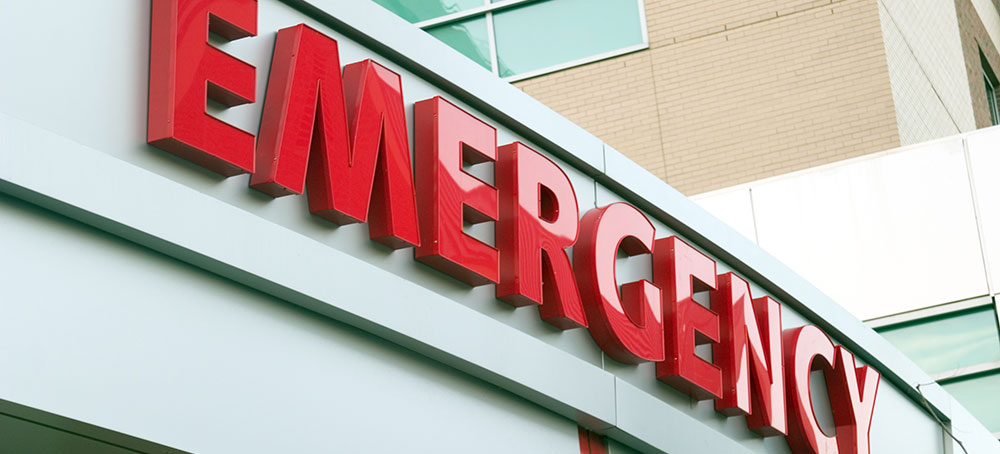 The COVID-19 pandemic has significantly exacerbated challenges children, adolescents and their families – as well as their care providers – were already facing. Children and families across the United States have experienced tremendous hardship during the past year and a half. More than 140,000 children in the United States have lost a primary or secondary caregiver due to COVID-19. Millions more have experienced uncertainty, instability and illness related to the pandemic.
Around the clock, hospitals are witnessing this mental and emotional toll, as more children than ever before arrive at emergency departments across the country. According to the CDC, mental health-related ED visits in 2020 for people 12 to 17 years of age spiked by 31% compared with 2019. ED visits for suicide attempts from February 21 to March 20, 2021, were 51% higher among girls ages 12 to 17 years compared with the same period in 2019; among boys of the same age, they were up 3.7%.*
Prior to the pandemic, experts warned that mental distress was increasing in children at alarming rates. The United States' suicide death rate for people ages 10 to 14 years nearly tripled from 2007 to 2017.
Just last month, the American Academy of Pediatrics, American Academy of Child and Adolescent Psychiatry and Children's Hospital Association joined together to declare a national state of emergency in child and adolescent mental health; they've since launched the "Sound the Alarm for Kids" campaign, bringing on national partners including the American Hospital Association. Their alarm is entirely on the mark.
Prevention, access to care must take priority to prevent the devastating impacts of mental health crises
The sharp increase in children and adolescents experiencing mental health crises combined with a shortage of mental healthcare services has many downstream repercussions. One inevitable result is that children get caught in limbo in ED and inpatient beds for weeks to months because care options in the community and residential settings have become increasingly hard to find.
As referenced in HANYS' complex case discharge delay white paper, discharge delays for children with co-occurring disorders, especially those with mental illness and intellectual or developmental disabilities, can last for months — sometimes longer than a year.
These delays prevent children from accessing the treatments and services they need, while diverting limited hospital resources away from others seeking urgent ED and inpatient medical care.
We owe children timely and equitable access to quality mental health services across the care continuum
We know the risk and protective factors that contribute to youth mental health, and we know how to spot early signs of mental distress. Robust evidence-based initiatives like those implemented through New York State's Prevention Agenda 2019-2024 and Office of Mental Health should be expanded to reduce the number of children experiencing crises in the first place, with schools playing an integral role.
Long under-resourced, our behavioral health infrastructure is straining to provide the treatment and support so desperately needed. Behavioral health services should be built up to meet demand, with careful consideration for the growing number of children with co-occurring conditions and those at risk of experiencing care inequities. It will require a joint effort from federal, state and local governments, providers, educators and other stakeholders. Suggested next steps include:
ensuring that community-based and inpatient services can meet demand;
investing in Assertive Community Treatment Services, partial hospitalization programs, mobile crisis teams and establishment of crisis stabilization centers tailored to children and adolescents;
establishing adequate reimbursement rates that allow providers to accept insurance and offer competitive wages to recruit and retain staff to sustain operations; and
developing and implementing strategies to boost the pipeline of staff entering pediatric mental health professions.
As our national colleagues noted, our children are in crisis! We wholeheartedly agree and will do our part to shine more light on this critical issue.
*CDC: "The difference in suspected suicide attempts by sex and the increase in suspected suicide attempts among young persons, especially adolescent females, is consistent with past research: self-reported suicide attempts are consistently higher among adolescent females than among males (7), and research before the COVID-19 pandemic indicated that young females had both higher and increasing rates of ED visits for suicide attempts compared with males (8). However, the findings from this study suggest more severe distress among young females than has been identified in previous reports during the pandemic (1,2), reinforcing the need for increased attention to, and prevention for, this population."