Federal aid needed: (Still) waiting for the next COVID-19 relief bill
New York hospitals face up to $25 billion in COVID-19-related losses. They need help now.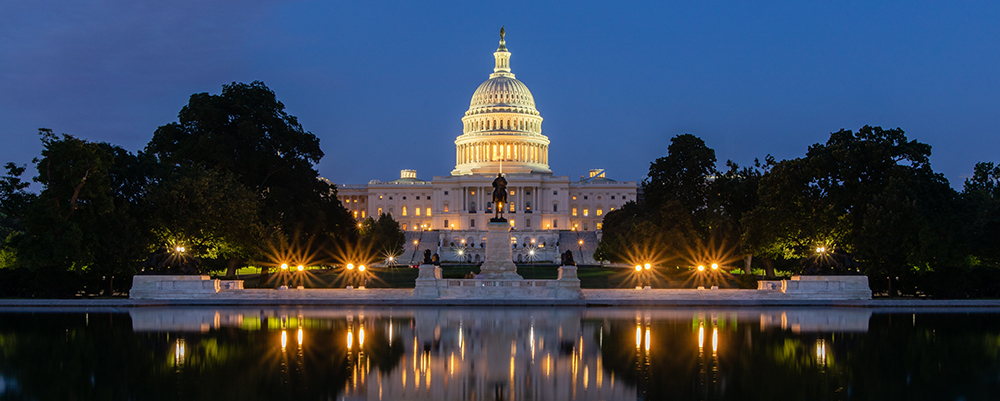 Congress has headed back to Washington, D.C., poised to hammer out government spending bills and, with hope, the long-awaited next coronavirus relief bill. Time is limited: Members are eager to return to their home districts in October, where they'll do their final district work and campaigning ahead of the November elections.
More than five months have passed since the CARES Act was signed into law. Negotiations have stalled repeatedly over the last several months about what the next coronavirus relief bill could include.
Though the two parties remain far apart, one thing is truly indisputable: Relief is sorely needed. Among the millions of individuals and organizations in need of desperate relief, our hospitals and healthcare systems – and our state! – are badly hurting right now.
Months after COVID-19 first impacted New York, hospitals remain financially devastated
It's been six months since COVID-19 hospitalizations first soared in New York state. Unfortunately, our hospitals have yet to fully recover, and their costs and losses continue to add up. According to an analysis done by Kaufman, Hall and Associates, LLC for HANYS, COVID-19's impact on hospitals to reach $20-25B statewide through April 2021. A second wave this fall would cause even more devastation.
New York hospitals have received approximately $9B in emergency provider relief funding; many have also been helped by Medicare advance loans. These has been tremendously helpful, but individual hospitals in all regions of the state continue to face staggering deficits. As they prepare for a potential second wave, they are nowhere near recovered from the first.
Absent federal aid for states soon, the situation will get much worse
New York state faces its own fiscal crisis. The New York State Division of the Budget projects a $14.5 billion revenue decline for fiscal year 2021 and total losses of $62 billion through fiscal year 2024. We strongly support Gov. Cuomo's calls for federal aid for states. Healthcare providers of all types, including hospitals and nursing homes, will face massive cuts if this aid is not provided immediately.
A 20% cut to New York's Medicaid program is unthinkable – yet it's a potential reality. The impacts of such cuts have the potential to be catastrophic. They would be crushing to our hospitals and would have serious consequences for vulnerable New Yorkers' access to care.
Urge Congress to support healthcare and states in its next relief bill
At HANYS, we're urging Congress to support priorities such as:
federal aid to states and localities;
Medicare Advanced and Accelerated Loan Program forgiveness; and
more funding for the provider relief program.
We urge you to contact your members of Congress. Hospitals cannot be left out of the next coronavirus relief package. New York cannot be left out. We need relief now..