The Affordable Care Act's impact on New York – and what's at stake during California v. Texas
The U.S. Supreme Court will hear oral arguments Nov. 10 and could rule to overturn this important federal healthcare law.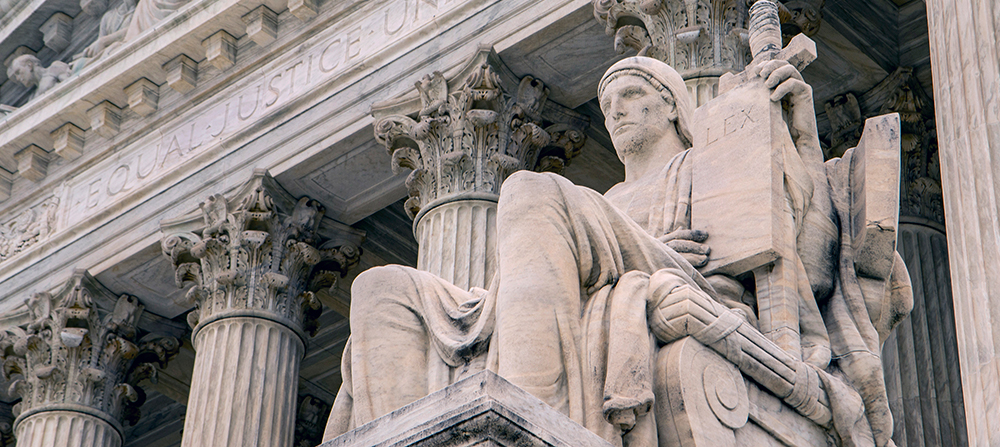 The importance of access to comprehensive healthcare services has never been more obvious than right now. Yet, healthcare coverage for millions of Americans is at risk as we speak.
A challenge to the Affordable Care Act has reached the U.S. Supreme Court and there is great concern the Court could overturn some or all of the law. The Court is expected to issue its ruling by the time the Court goes into recess next June.
The loss of the ACA would be a horrific step backward for healthcare in America. And although New York state has taken steps to enshrine some ACA protections, severe consequences would still be felt here.
The ACA has helped New York's uninsured rate reach historic lows.
New York's uninsured rate in 2013, the year prior to the implementation of the ACA, was 10.7%. Since then, it has dropped as low as 4.7% in February 2020 – tremendous progress. Unfortunately, eliminating the ACA would put coverage at risk for more than three million New Yorkers, according to the New York State Department of Health.
Such coverage losses would occur due to:
the loss of the federal funding for Medicaid expansion;
the loss of the Essential Plan, which provides coverage to about 800,000 New Yorkers whose household income is between 138% and 200% of the Federal Poverty Level and who are ineligible for Medicaid or the Children's Health Insurance Plan; and
elimination of subsidies for individuals to purchase health insurance.
The loss of critically-important ACA consumer protections would further jeopardize affordable coverage for individuals with pre-existing conditions, and lifetime and annual coverage limits may return.
Millions benefit from the ACA's many health-oriented programs and policies.
As supported by HANYS, New York has enshrined many of the ACA's consumer benefits into law, including protections for pre-existing conditions, covering essential health benefits, no cost-sharing for preventive care and codifying the New York State of Health marketplace. These state protections only benefit some New Yorkers, not all. Many New Yorkers' insurance plans, including self-insured plans, are not regulated by the state and could be affected if the ACA were overturned.
In addition, a number of far-reaching ACA provisions could be halted that benefit people such as Medicare beneficiaries, young adults and breastfeeding employees.
If the ACA were overturned, the state and our hospitals would face their own dire financial crises.
Should the ACA be overturned, federal support for the state's Medicaid program would be reduced dramatically and New York would lose access to other federal resources that have advanced coverage gains. This could have potential serious outcomes on hospital and health system finances.
Hospitals and health systems provide care regardless of an individual's ability to pay. If the reduction in federal funding leads to coverage loss, already fiscally strapped hospitals and health systems would likely be compensated for less of the care they deliver. The state, as it did when Congress worked to repeal the ACA in 2017, could also look to these providers to fund continuation of ACA-based healthcare coverage after federal support dries up.
Either option (or others) would undermine the already precarious financial position of many hospitals across the state. Collectively, pre-COVID-19, New York state hospitals had the narrowest average operating margin in the country; 45% of our hospitals have negative operating margins.
HANYS is a staunch supporter of the ACA, and, in collaboration with other state and regional hospital associations, participated in an amicus brief in support of those urging the Court to protect this critical healthcare law.
We've made great coverage gains, thanks to the ACA. We strongly urge the Court not to take us backwards.
Need a primer on current Affordable Care Act litigation? Visit our litigation tracker for the complete history of the ACA and California v. Texas, previously known as Texas v. Azar.