New York's budget deficit: Medicaid cuts to providers are not the solution
Medicaid already underpays providers who are struggling to stay afloat.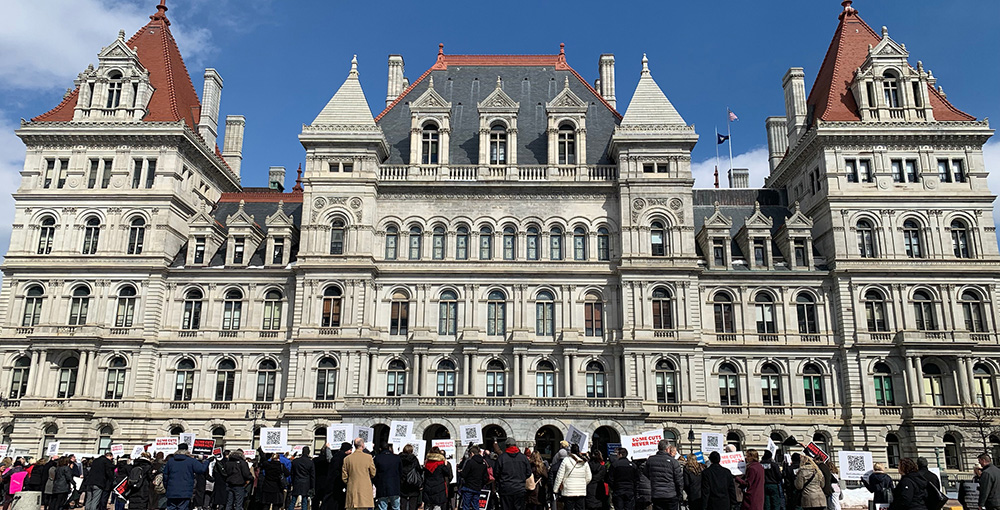 On Dec. 31, 2019, the New York State Department of Health announced a 1% reduction in Medicaid payments effective Jan. 1 through March 31, 2020.
HANYS estimates this cut will result in an across-the-board reduction of $124 million in Medicaid payments, including $35 million for hospital inpatient, outpatient and continuing care services. Annualized, the across-the-board figure reaches $496 million.
It's no secret why these cuts are being implemented — and why more are expected to be proposed. New York faces significant budget gaps — $6 billion alone in the 2020-2021 fiscal year — and the state must also address its current state fiscal year $4 billion Medicaid imbalance.
But let us be clear: Medicaid cuts to providers are not the solution to New York's budget issues. Cuts of this magnitude will dramatically limit New Yorkers' access to the care they deserve.
Putting New York's Medicaid numbers in context
Medicaid spending is the most commonly cited cause of this budget gap. And it's true — New York's $70 billion Medicaid program is a significant and growing expense to the state.
But it's a critical one. Nearly one third of New York's residents receive their care through Medicaid — providing access to preventive care, hospital care, emergency care, prenatal care, nursing home care and more. Medicaid expansion in New York is a critical reason the state's uninsured rate has dropped to 4.7% (the nationwide rate is 8.8%).
Medicaid costs have gone up largely because the pool of individuals supported by Medicaid has increased in size. Naturally, it costs more to cover the care of more people. Meanwhile, long-term care costs are increasing, wages are going up and federal support is going down.
Cuts to Medicaid would reduce access to care – for Medicaid and non-Medicaid patients
New Yorkers deserve access to comprehensive healthcare services, and we decry any suggestion to narrow program eligibility or services covered. We've made significant progress in both coverage and access — let's not go backward.
Unfortunately, calls for provider reimbursement cuts, like those announced on Dec. 31, are a bit more common – but no more beneficial.
Providers statewide, from urban to rural settings, are already operating on thin or negative margins — the average hospital operating margin is just 1.35%, which is third worst in the nation. Medicaid significantly underpays providers, reimbursing just 73 cents for each dollar of care provided.
Cuts to Medicaid reimbursement will be unsustainable for many providers already teetering on the brink of reducing services or closing their doors entirely. When services are reduced and doors are closed, the impact extends beyond those enrolled in Medicaid — all patients lose access.
Solutions will require input from all stakeholders
This is not the first time the state has faced budget pressures, nor will it be the last. As we have in the past, we are and will continue to be working cooperatively with the Legislature and administration as discussions progress with regard to the budget deficit. We will be steadfast in our commitment to ensuring providers across the healthcare continuum do not bear the weight of unsustainable Medicaid cuts.