Telehealth flexibility has been critical during COVID-19. We must preserve it.
Temporary changes made during the public health emergency have greatly increased New Yorkers' access to care via telehealth.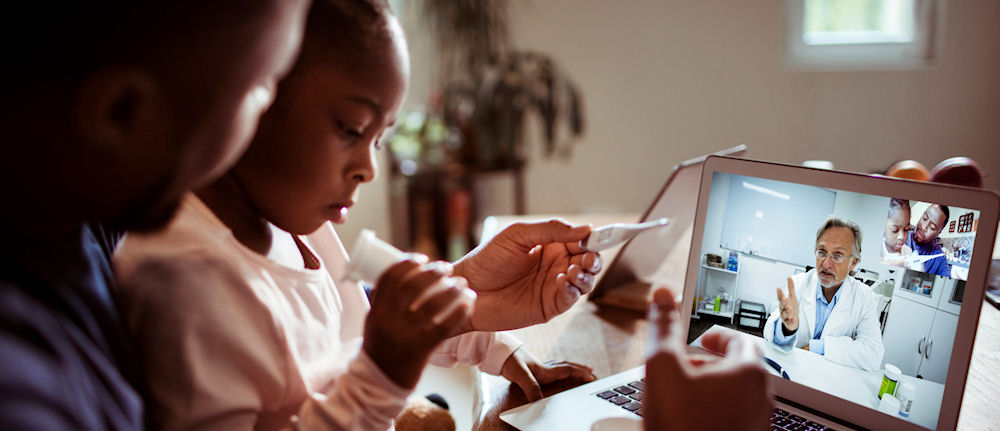 Telehealth has long held great promise for expanding access to – and use of – healthcare services. Prior to 2020, however, adoption by both patients and providers was slow.
That is, until COVID-19 came along.
Use of telehealth services boomed, supported greatly by temporary state and federal flexibilities. For example, the U.S. Department of Health and Human Services found that "in April, nearly half (43.5%) of Medicare primary care visits were provided through telehealth compared with less than one percent (0.1%) in February."
Providers and patients proved they can adapt well to telehealth services – and we should continue to leverage telehealth. To do so, certain temporary flexibilities granted during the public health emergency must be made permanent.
Key state changes supporting telehealth
During the 2020 COVID-19 state of emergency, Gov. Andrew Cuomo temporarily suspended or modified certain statutes and regulations to enable New York's hospitals and healthcare systems to deliver needed care. This allowed providers to quickly ramp up telehealth services, so that tens of thousands of New Yorkers could get necessary and convenient care from the comfort and safety of their homes.
These temporary changes included (but were not limited to):
expanding the list of eligible telehealth provider types;
removing restrictions on originating and distant sites; and
removing other barriers to telehealth care, such as requiring a prior relationship with the patient or initial in-person visits for certain telemental and behavioral health services.
HANYS applauds the legislature and governor for increasing access to telehealth services beyond the current emergency by codifying certain temporary telehealth flexibilities into law, such as allowing providers to receive Medicaid reimbursement for delivering audio-only telehealth services. We urge the continuation of this effort. In addition, HANYS also supports requiring health insurers to reimburse network providers for all telehealth services at rates similar to those paid for comparable in-person services. Enacting a telehealth payment parity policy in New York would incentivize providers to invest in telehealth technology and strengthen their telehealth capabilities, leading to greater access to care and improved patient outcomes.
Key federal changes supporting telehealth
At the federal level, the president's national emergency declaration in tandem with the public health emergency declared by the Secretary of Health and Human Services authorized HHS to take certain regulatory actions.
These actions, as well as actions taken by Congress, have temporarily expanded telehealth through regulatory and programmatic flexibilities and payment policies.
These important temporary changes include, but were not limited to:
lifting geographic and originating site restrictions for providers and patients;
expanding the list of provider types;
promoting telehealth coverage and payment parity; and
expanding allowable modalities to deliver telehealth services, like audio only, virtual check-ins and e-vists.
HANYS urges federal policymakers to make these changes permanent.
Moving forward
The telehealth genie is, as they say, out of the bottle. Consumers have quickly come to appreciate the convenience of being able to access care the way they access other services. Governmental flexibility during the early stages of the pandemic demonstrates telehealth on a large scale is not only possible, but practical—and that flexibility must be preserved moving forward, along with the revenue needed to support these virtual services.
This blog post has been adapted from HANYS' comprehensive summary of state and federal telehealth flexibilities provided during the COVID-19 public health emergency, Achieving Greater Telehealth Flexibility in New York.